Mature Dating in South Africa: Guide for Singles Over 40
Everyone deserves love, regardless of their age. Whether bereaved, divorced, or late to settle down, singles over 40 years old also use dating sites to seek love and companionship. However, after a certain age, getting online and looking for dates can start to seem so strange, primarily because many of the available options for dating sites cater to the young and carefree. If you need a serious commitment and your play days are over, you'll want a site that caters to mature dating
Many mature singles have reservations about stepping into the dating pool at their age. These uncertainties range from insecurities about appearance to skepticism about the kind of people they would meet if they started going on dates again. Well, we're here with a message of hope. Mature online dating does work, and across the country, you will find many older South African singles looking for love, also.
If you're still in doubt, here are a few reasons why mature dating will work. Use each reason to counter each of the doubts you have about dating over 40, and if the pros surpass the cons, well… the pros have it.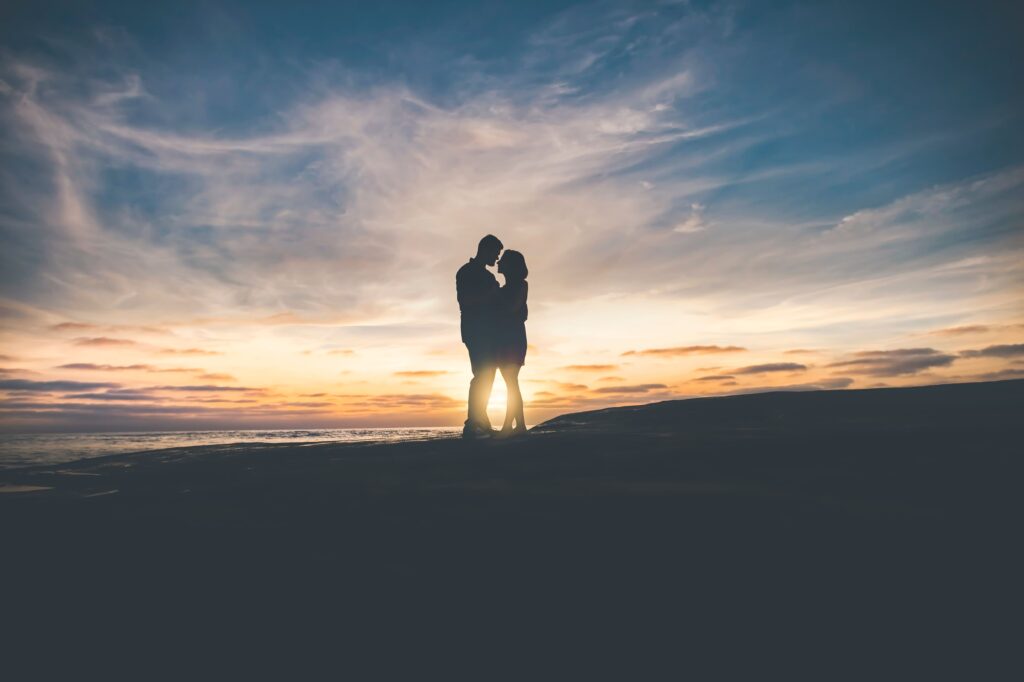 Why You Should Consider Online Dating
1. You have more experience
Dating as a mature individual has its perks. You have come into your own as an adult and you have most likely learned what works and what doesn't work for you in a relationship. Over the years, you have acquired skills of tolerance and communication and you probably still do romance the old-fashioned way. Take it from a young'n, romance is better when it is old-fashioned. All of this would make it easy to sustain a connection when you do make one (yes, 'when' because we believe you will). Knowing what you're about makes it easy to find like-minded people.
2. It is convenient
If your age makes it difficult for you to move around as much as you used to, don't fear that that will make dating impossible. Back pain and ankle aches should not stop you from meeting and connecting with new people because there's the internet! You can start interesting conversations online from the comfort of your favorite massage chair, and carry those on well till you trust your match enough to meet in person.
If it doesn't work out with a prospective partner, you would have saved the time and money you'd have otherwise spent on fruitless dates. Another perk is that you could carry on conversations with more than one person, which really gives you the liberty of choice.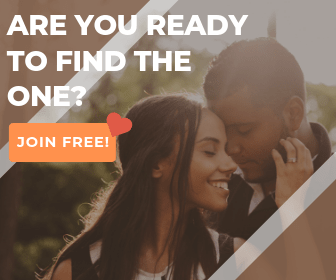 3. There are many possibilities
The good thing about mature online dating is there are many older people who are looking for love and companionship, like you. It's a far more
efficient way to connect with older singles than just waiting on your porch for an appropriate partner to come along.
Instead of leaving things to chance, online dating helps you to concentrate your dating efforts on a group of singles who you know are looking for love and companionship – just like you.
Another perk of mature online dating is that you can specify the kind of people you're interested in. Maybe you would like to meet someone with similar hobbies, someone who lives close to home, or someone who shares your love for crossword puzzles? Whatever it is that gets you ticking, online dating is a great way to get in touch with older singles who enjoy the same things as you.
So now that you're convinced (hopefully) that online dating could help you find love, let's get you started on creating your online dating profile and how to make matches online. Don't fret, it's really simple. We promise.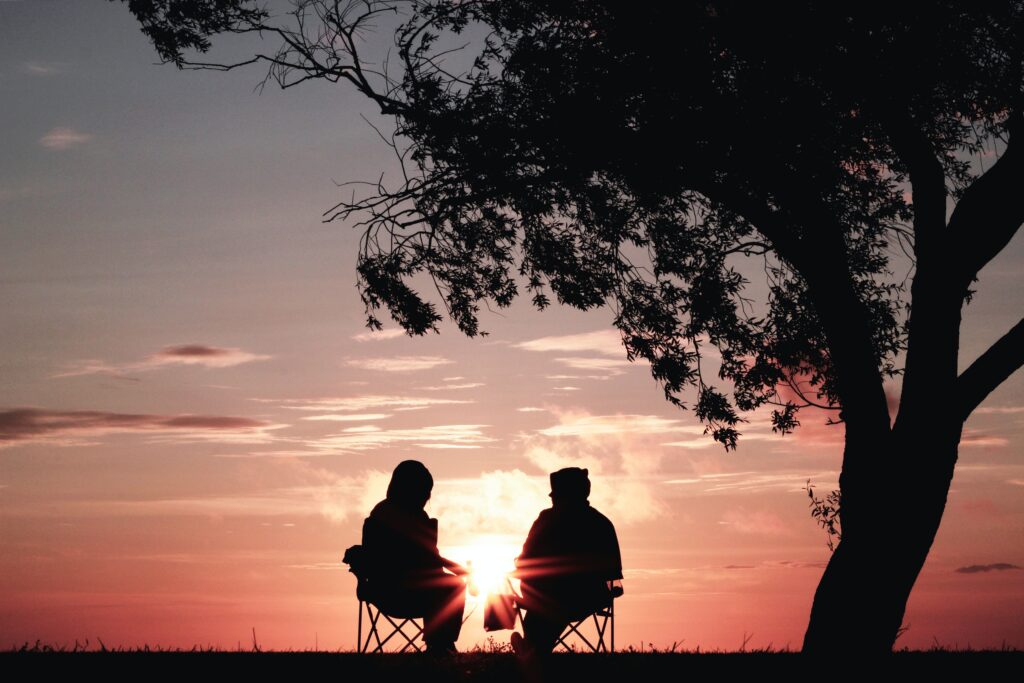 How To Set Up an Online Mature Dating Profile
1. Pick your sites wisely
Mature online dating has to be intentional. Many dating sites are youth-focused, and even though they may have mature or senior dating sections, it could still be difficult to make a meaningful match. So, you have to be selective about the kind of dating sites that you sign up on.
Some apps have a reputation for being hookup apps; others are designed to connect users with the same faith or some other shared hobby or attribute. Online dating is so much easier when you know that the matches you get are pre-screened to suit your preferences. Truly African has a partner preferences feature and is known for setting up people that are interested in committing to long-term relationships.
Also, Truly African is senior dating friendly, and is focused on finding specific matches based on age and other preferences that you're looking for in a partner.
2. Sign up on the dating site
Many dating sites ask for the basics to create an account for you- your email address and a secure password. After that, you have to provide your name, age, and country. Make sure that you supply genuine information, as all these details are fundamental in determining your matches.
3. Upload a profile picture
Pick a picture that accurately reflects your physical appearance — don't use over-edited pictures or pictures that show your features disproportionately.
Choose a picture of you smiling brightly- that makes you more approachable and attractive. Pictures do speak a thousand words, so you have to pick one that best conveys your personality online. People will judge you based on many things- and your profile picture is one of them.
Truly African has photo upload guidelines that shun nudity or pictures that do not have a face in them, so nude pics or logos of your favorite football club won't work here.
4. Write a profile bio
Write your bio in a loose, conversational manner without trying to oversell yourself- this is not a CV or an audition. Don't be afraid to be vulnerable- revealing that you cry every time you watch Titanic could be the sweet spot that endears your perfect match to you. Showing vulnerability can be attractive because it would mean that you're comfortable in your own skin and confident to show that you're just as human as the next guy.
Be honest, and keep it short and simple. People on online dating sites swipe through many profiles- nobody would be interested in reading an essay. Keep it under 100 characters- you'll get the chance to write a more in-depth description later. Besides, the brevity of your profile will help you retain a certain degree of mystery- and that's crucial to romance both offline and online. You don't want to dish it all out- you want to be slowly discovered and unfurl as you connect with a match, so keep your bio sweet and short.
Include the most interesting things about you, and also state the qualities you're looking for in a partner. Focus on yourself though; researchers say that 70% of the information in your profile can be about yourself, and the rest 30% is enough to describe your ideal partner.

5. Provide specific details
While your profile is undergoing review by the site's admin to be sure that you're not a bot, you can go under 'Profile Settings' to provide more information about yourself and your preferences.
At Truly African, the goal is to help you make suitable matches as quickly as possible. Fine, you may have to kiss quite a few frogs before you meet your prince (or princess), as the saying goes. But with sections available to specify every detail from your star sign to the number of kids you plan to have, it would be a disservice to your search to leave those boxes unchecked.
Here, you can also add a few more photos that depict your features and personality from other angles. Use this opportunity to include pictures of you doing your favorite things, like traveling or playing your favorite game, or laughing with friends.
6. Take the personality test
Many dating sites rely only on the information that users give to matchmake, but at Truly African, we know that one can sometimes have insufficient or inadequate words to describe oneself. You know how amazing you are, but when the 'tell us about yourself' question pops up, your existential crisis stares you in the face and leaves you with no words. That question is what interviews and dating sites have in common.
To break this barrier, we have a personality test that will give you (and prospective matches) a good look at your personality based on your answers to 50 questions about a variety of personality traits. We'll give you a deeper insight into how sociable you are, what your likeability level is, what range your emotional maturity is, how open to learning you are, and more.
The results of the test will help in matching you with mature singles who share or complement your personality traits.
When you've completed these steps, you should start getting hits and message requests, so grab a nice cup of joe and start conversing! This will be fun! However, as you're keeping your eyes peeled for a companion, keep in mind that there are some unscrupulous users on dating sites who try to take advantage of vulnerability and extort people of money.
Truly African tries as much as possible to verify users' identities and reduce the occurrence of dating scams, but these people can be devious and cunning and even hack users' accounts in order to get access. Here are a few telltale tactics of online scammers:
They mount pressure to take communication offline
Scammers want to get too serious too quickly.
They avoid phone calls or video chats.
Scammers ask for money directly or indirectly
Their stories are inconsistent
Read our in-depth article about how to spot online dating scams here. It will help you to recognize red flags and telltale tactics that scammers are known to use online.
Above all, keep an open mind. Don't be quick to cancel someone or write a date off. People tend to have specific taste because they think they already know what they like, but you're not too old for life to throw a surprise your way. Stay positive and have fun! Who knows? You could be our next success story!