Dating a South African? You Need This!
The experience of dating a South African single is definitely unique. And if you fell in love with one by chance, count yourself lucky.
South Africans are generally heartwarming and highly hospitable—which shouldn't come as a surprise, as they are known for being friendly and welcoming. When you date someone from the country, exciting adventures, delicious food, and beautiful culture are just one of the many things to anticipate.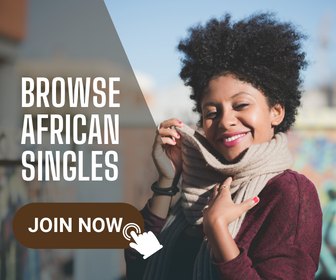 Things to Consider Before Dating a South African
If you're here to try South African dating, you've come to the right spot. This blog will cover some rough dating advice, where to meet South Africans, and anything else you need to know. Take note that they'll only work for the ones who are patient, hardworking, and respectful.
1. Study their culture and customs
If you are from somewhere other than South Africa, get ready to learn about their traditions and culture. If you want to date a South African single, you'll need to become accustomed to their way of life.
Learn, embrace, and practice their local customs if you're dating a South African. Although there may be many fascinating things you discover, isn't learning anything new generally exciting?
2. Options, options, options
Nightclubs
Intentions are crucial when it comes to dating. And most times, when you're looking for someone to date in a nightclub, your chances of meeting someone committed aren't going to be high.
However, hooking up with that charming African single may be worth a shot—which could lead to a formal date, depending on your compatibility. As such, below are some of South Africa's nightclubs you can visit or go on club-hopping alone or with friends:
Aces N' Spades, Cape Town
Brampton Wine Studio, Near Stellenbosch
Capital Craft, Pretoria
Long Street, Cape Town
Wild About Whisky, Dullstroom
Social network and close friends
Contrarily, if you meet and date an African single through friends, there's a higher chance that you'll build a firm base for a committed relationship. In South Africa, married couples frequently try to pair up their single friends with potential partners. When they do refer you to someone, go for it!
Moreover, when you initially arrive in South Africa as an expat, the local expat community and social networking sites can help you make friends. You can also meet others with similar interests because many of these are targeted toward singles looking for dates.
3. Online dating is your best choice!
Modern technology has made nearly anything available and accessible online, including dating. Millions of people have found potential partners through online dating services, and some of those couples have wed.
Although there is no denying the effectiveness of online dating, some singles still prefer the traditional approach. And that is perfectly okay. However, the most straightforward way to date in South Africa if you're an expat in the country and don't know any locals is through an online dating platform.
Be sure to do your homework before installing a dating app. Make sure it's significantly famous and widely utilized in South Africa to boost your chances of dating someone special.
5. You don't have to worry about the language barrier
Miscommunications in relationships are common even when a couple doesn't speak the same language. As a result, because there are many more forces at work in interracial relationships, it is up to the couple to decide how they will deal with these misconceptions and discrepancies.
Nonetheless, you won't have to trouble your mind with the language barrier as South Africans are generally fluent in English. After all, English is just one of their many official languages—eleven, to be exact. Even if you don't speak any of South Africa's other ten official languages, you have a great chance of falling in love with a local.
6. Wear something nice on date night!
Your charm (and kind heart and wit) will be most important when dating a South African single. This is why on date night, wear something nice!
The best way to dress appropriately is to keep things simple and elegant. You don't have to wear a suit and tie or a long gown on date night either. And if it doesn't sound so obvious to others, you have to fix your hair and spritz some perfume on yourself!
As a tip, match your attire according to your dating place. Where will dinner take place? Is it going to be in that park where a local Cubano food truck is? Or will you be going to a fancy restaurant?
7. Your dating place matters—in most cases
Making a good impression is one of the most crucial things you should consider on first dates. But just because you admire your date doesn't mean you have to treat them to a meal at the most expensive restaurant in town. This is especially true if you can't afford it.
When dating a South African single, your effort is what matters. As long as they find themselves in your good company, they will welcome your invitation. Yes, that's whether it is for a low-key dinner at your home or a picnic lunch in the park.
However, bringing your date to a club on your first date might mean negatively. Depending on your South African date, it may convey that you're looking for a fling rather than a commitment. A nice and respectable restaurant or local diner hints that both individuals desire a committed, long-term partnership.

Love and respect one another
Like any other country, South Africa has its unique dating culture. It may be a little different from what you experienced in the West. But cultural differences will work out if you give each other a chance to get to know one another.
When dating a South African single, know your boundaries: don't push any clashing ideologies. While you think your beliefs and opinions matter, so do they.
You can love and admire each other while holding different opinions on fundamental topics. There will always be some things you will have different views on, whether it's about love or politics. But, you have to respect them for their beliefs—regardless of whether you think it's wrong—anyway.