All You Need to Know About Dating In Johannesburg, South Africa
In a city as large as Johannesburg, love should not be hard to find. At least, one would think that that would be the case since the city is one of South Africa's largest and is swarmed by people of diverse races from many parts of the world. It turns out that a large population pool does not always translate to many dating options- and dating in Johannesburg can be more hectic than the busy city life.
In between hustling for work and keeping up with your routines and the demands of Jo'burg ( or J'town), it can be tough to meet a special person that you can form a connection with. At Truly African, our mission is to help you keep your love life as alive as the city- you cannot miss out on the excitement of dating in a city as vibrant as Johannesburg, not on our watch.
So, in this article, we have put together a guide for dating in Johannesburg. It's all you need to know, written in ways that you can easily remember. From meeting singles in Johannesburg to the South African dating culture to the best places to go on dates in Johannesburg and more, we have everything you need covered.
Of course, this article will not be a complete guide for EVERYONE that dates in Johannesburg. Still, it will contain valuable pointers that will make dating in South Africa more enjoyable for you.
Let's dive right into it. Rationally, the first thing you should know is the perks of dating South Africans, considering you're a foreigner and you're wondering if it's worth it at all.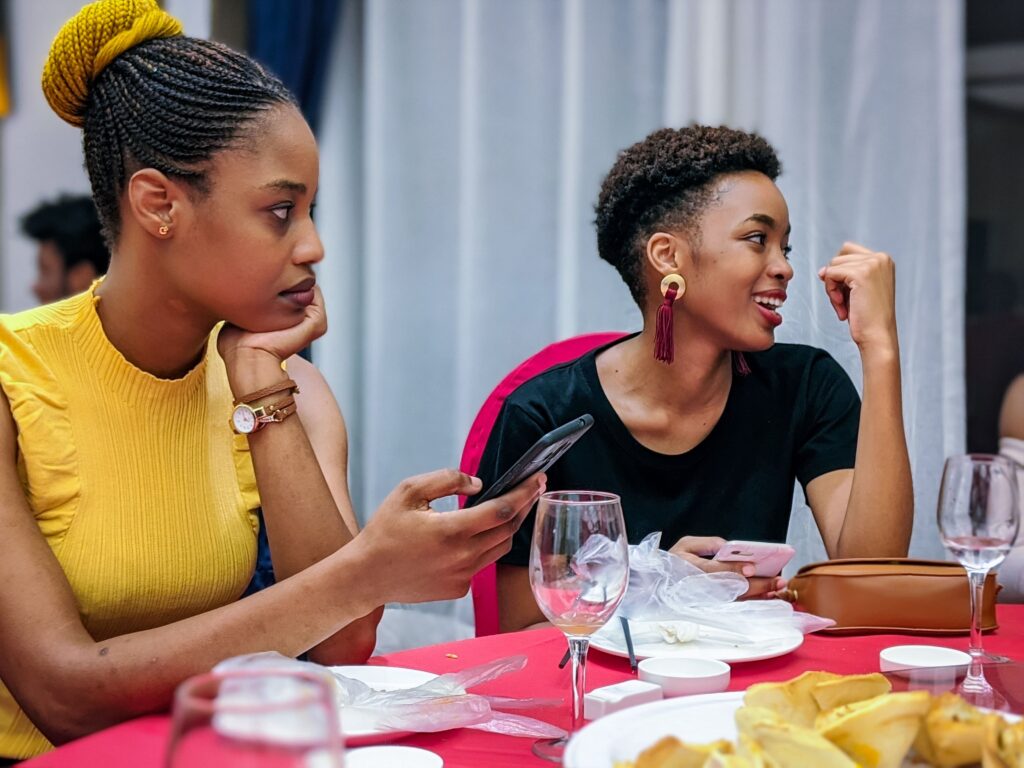 Why You Should Date A South African
South Africa is a large country with many tribes, and these people have a wide variety of cultures. This means that South Africans are unique, and there's no general guide to understanding them or making a pattern out of their behaviors.
The chances are that you'll meet people from different parts of the country in Johannesburg- the city is a commercial hub, and it draws both foreigners and South African natives there for work.
However, from Bloemfontein to Cape Town, these are the traits that make South Africans the attraction magnets they usually are.
1. They love adventure
South Africa itself is a country that is full of countless adventures. That's why it draws tourists from all over the world. From skydiving to safari drives to exotic cultural resorts like the Sun City, it is evident that you can never run out of things to do in South Africa.
Because South Africans were raised in this kind of fun-loving culture, they are carefree and lighthearted and love to have a good time every time! Dating a South African will not be boring because they can be spontaneous and have fun things to do on a whim.

2. They have large, welcoming families
South Africans have large, inclusive families because most of them live in an extended family unit. Uncles, grandparents, aunties, sometimes even great-grandparents, could be living under the same roof. These families also exist in communities that foster bonds- so a family dinner could include all the extended family members, the children's friends, and the neighbor's dog.
South Africans will treat you like family and shower you all that love and affection they were raised with.
3. They have great food and music
If you're dating a South African, best believe that you will be well-fed. They love food and have a wide range of delicacies that will fascinate and tantalize even the pickiest taste buds.
To top that, South Africans also have a vibrant music scene – they are the inventors of the popular Amapiano music genre and the viral Gwara-gwara dance. They have a contagious energy and can be the life of any party.
Now that we're done with the WHY let's move on to the WHERE. Johannesburg is an enormous city, and while it is possible to bump into the love of your life at your workplace or while you're at the mall shopping for groceries, we know you can get better results if you're more specific with your search.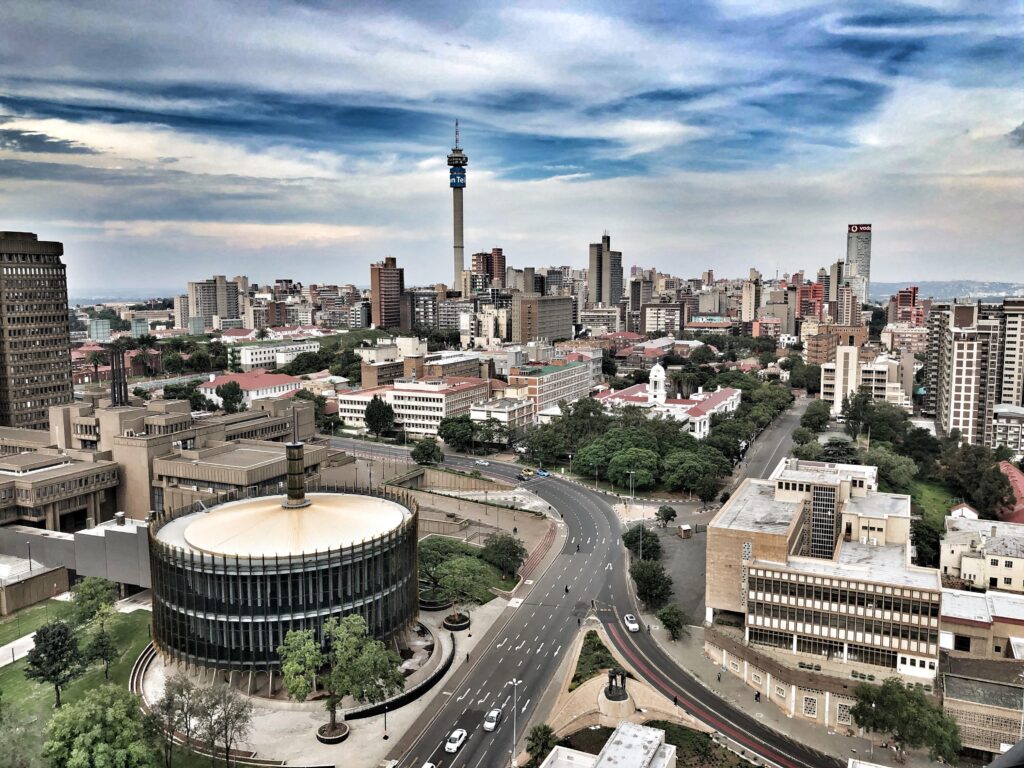 How to Meet Singles In Johannesburg
In South Africa (and many other parts of the world), where you meet someone can determine the nature of the relationship you two form. If you meet someone in a club, high chances are that they want a casual relationship or a quickie. However, if you meet at say, an art exhibition, however, the case may be different.
So if you're looking to meet people that you can form a long-term connection with, here are a few ways that can happen.
1. Make friends with locals
Remember that we mentioned that South Africans are communal? You can use this to your advantage when you're searching for Johannesburg singles. If you build a stable relationship with a South African (maybe a colleague or a friendly face at the coffee shop), you'll find a good match faster because South Africans are known to set their single friends up if they think they'll go well together.
Make sure that you're genuine, though, because if you pretend to be someone you're not just so that a South African can match you with their single friend, that may not end well in the long run. Great relationships are built on trust and openness, don't forget.
2. Sign up on a popular South African dating site
Online dating in South Africa is a big thing because the people are tech-savvy. South African singles from all the various tribes are on online dating sites like Truly African.
The sites are free, but also have paid subscriptions that reduce your risk of being exposed to spammers or scammers. You get stress-free matchmaking based on the details you supply in your profile. Not to brag (but just a little), we have an in-depth profiling system that analyses your lifestyle, ambitions, and dating preferences to make tailored matches with members that you are genuinely compatible with.
You can meet people who have the same interests as you right off the bat and form a connection that can yield a long-term relationship.
3. Join niche groups and clubs
Johannesburg has many activity-specific clubs that cater to people that have various interests. There are book clubs, expat clubs, music classes and many more groups that you can join where you'll be sure to meet people that share similar interests with you.
Some of these groups even have special programs dedicated to singles and are actively looking to date. Again, don't join any group or club by faking interest in them because you are desperately trying to date. Take things slow and be yourself every step of the way and it'll surely pay off in the long run.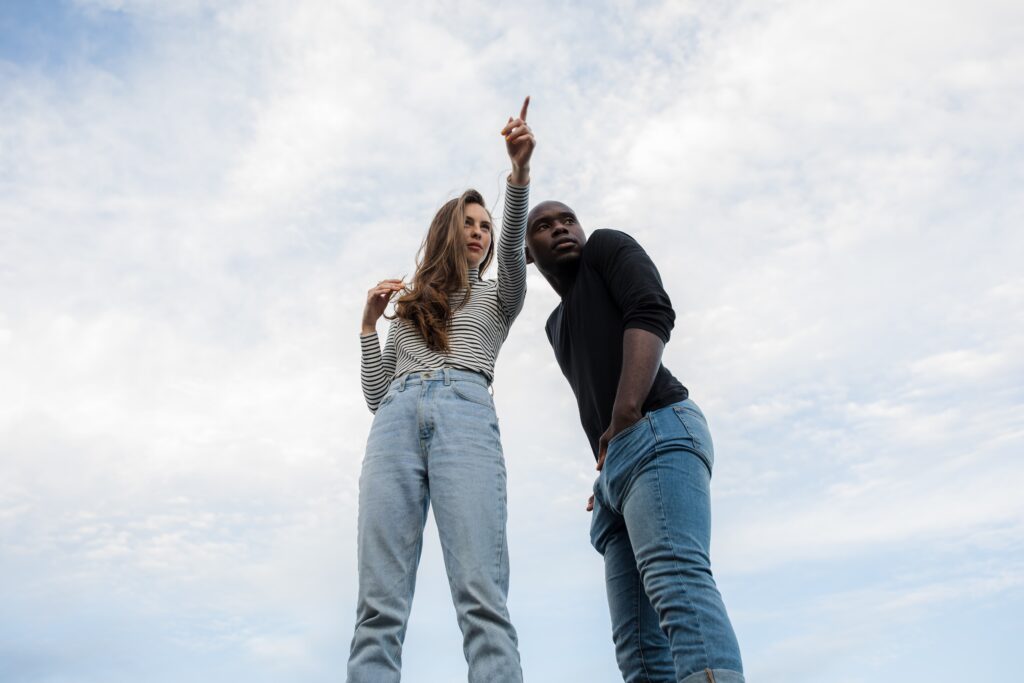 First Date Ideas In Johannesburg
When you find someone you're interested in, you'll want to take things to the next level and start getting to know them better. That process can be more enjoyable if you incorporate fun activities into the outing. Keep in mind that your choice of venue for a first date will make a huge impression on the other person- if you pick a casual place and show up in shorts when they're the kind of person to eat at a fancy restaurant, you guys may not get to have a second date.
With that being said, here a few ideas for your first date when dating in Johannesburg:
1. Eat out
On your first date, you can go the classic way and book a dinner reservation at a nice restaurant and get to know your date over some good chow.
Johannesburg has many restaurants for all kinds of budget ranges that will even leave you spoilt for choice. You can choose a place with a cozy, intimate seating that will hopefully encourage you and your date to engage in good, lively conversation. If things are still casual or if meeting for dinner seems too formal for a first date, you could pick a bar or cafe and get to know one another over a drink or two instead.
2. Go on a picnic
If the sun is out and it's nice, summery weather, your first date may be memorable if you pack a picnic and get to know each other in the great outdoors instead. You could go to a park or a beach, be surrounded by nature or people-watch. This could really spur interesting conversations that'll help you get to know the other person's core values and decide if you'll be interested in getting to know them further.
If you're both feeling adventurous, you could drive out to neighboring cities like South Africa's Parys and bond over the feeling of experiencing something new together.
3. Visit a recreational center
Artsy much? Visit a museum, mall, or an urban market to take in true South African lifestyles' cultural and social displays. This could be a great idea if you want to have an informal hangout to appraise the energy between you two.
You can spend time with your date taking a stroll through these places just….taking them in. Sometimes, the best way to bond with someone is not by talking and asking a myriad of questions- it could be by experiencing something together.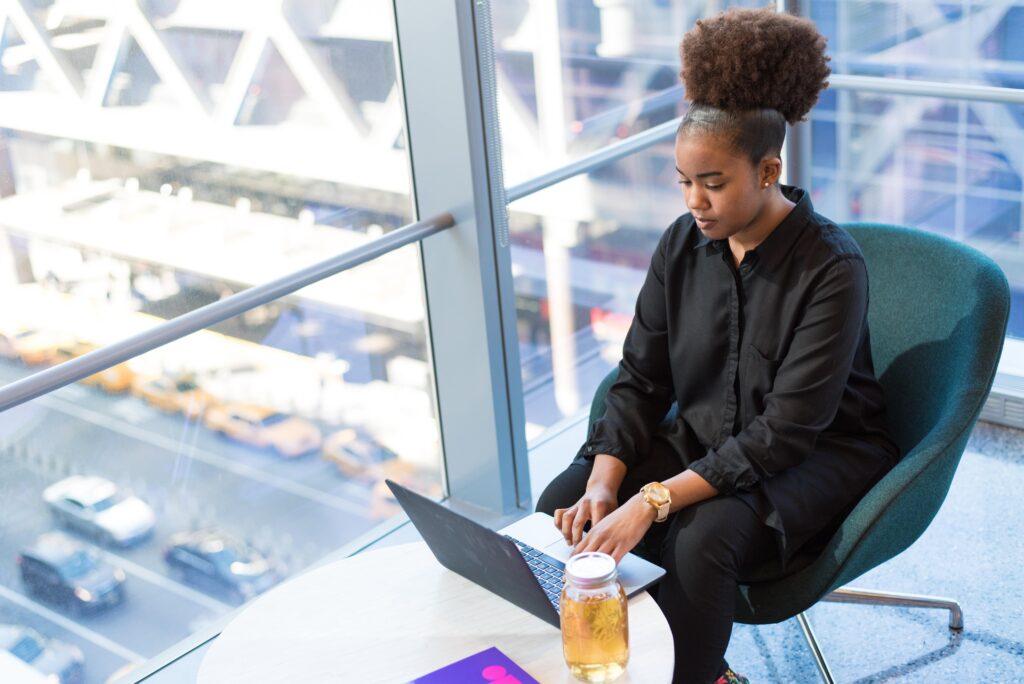 Etiquette for Dating In Johannesburg
We at Truly African always advise against stereotyping, but there are many characteristics that South Africans are known to have. Understanding these and coming to terms with them can help you have a smoother relationship with them.
1. Asking out
South Africans are urban, and many are progressive, but the day's order remains that the man makes the first move. South African women are confident and proud of themselves, and they want a man to want that and actively chase after them.
2. Charm and chivalry
Chivalry is still alive in Nantucket, and in South Africa. South African women are commonly known for their beauty and elegance. With this in mind, if you're a guy, you have to bring your A-game: pick a nice restaurant, clean up nicely for the date, open doors for her- all of these are going to help make a sparkling first impression when you're dating in Johannesburg.
3. Manners
Good manners are attractive, no matter where you are. Don't be obnoxious, don't be talkative- let the other person speak, don't talk with your mouthfuls. All the good manners you were raised with apply.
4. Looks
We've mentioned that South African women are lookers. They look beautiful, and the men are attraction magnets. You have to clean up accordingly- it does not have to be any extra affair. Just wear clean, neatly pressed clothes, fix your hair, spritz on some cologne or sweet body mist, check your breath (and maybe pack some mints for backup), and you should be ready to have a good night (or day) out.
5. Topics
What should you say to your South African date? Read the room. You can be spontaneous and talk about light topics like how it's been since you've been in Johannesburg, the thrills (or struggles) of understanding the culture, or any other relatable topics that you both can contribute to. Furthermore, don't take up your PhD thesis and turn the date into a lecture or a yawn-fest for the other person.
Also, South Africans are known to have peculiar accents, and so they may pronounce things differently from you. Accept that, and don't point it out to your date. It'll come off as offensive, and don't be surprised if your date calls you out for it- South Africans are not one to take a jab lying down quietly.

Dating in Johannesburg can be fun if you're willing to understand how to make it work. That's true about dating anywhere else in the world. As always, we wish you luck on your search. And when you need help, we have our dating site available to aid you on the search. Who knows? You just might be our next success story!