African Dating Sites: How to Find Matches
You've recently signed up on African dating sites or an African dating app to meet African singles, and you're struggling to find a perfect match because there are just too many options. So what are you going to do? We get it. Setting up an online profile that gets you dates that you like can be tricky. But once you figure it out, your dating game can go from inert to interesting at the click of a button.
You probably read a lot of success stories on African dating sites and think, 'Hey, how did these guys do it?'. If you keep reading, we guarantee you'll find helpful tips for setting up a great dating profile on dating sites in Africa.
Getting started on an African dating site
The frustration of not getting suitable matches can make you become a copycat. You might do things like lift profiles that you think are getting matches. But we assure you that that's not the best way to go about it. Let's get into how you can make a good profile and get matches without coming off as needy or desperate.
Of course, to increase your chances of getting suitable matches, you must be signed up on the best African dating sites, like TrulyAfrican, where you can have countless options. More options mean more chances. So don't be overwhelmed when you see singles from different African countries on African dating apps. We'll help you figure out the best way to put your online dating profile together so that you can start meeting people that interest you!
Are you ready to give your online dating profile a full facelift? Let's get right into it!
How to set up a cool online dating profile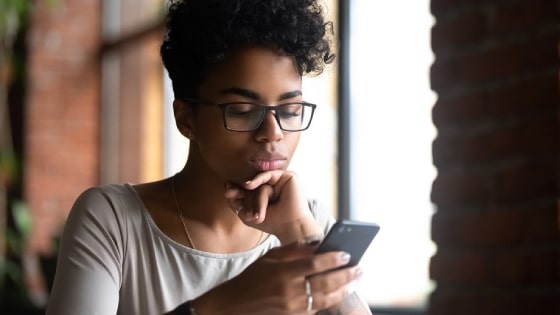 If you want to find a match on African dating sites, you must first ensure that you do your part. If your profile is not optimized to attract the kind of people you want to connect with, then you just won't be getting the right messages. It's simple – think of the search for a partner online as jobhunting. You may be skilled and qualified, but if you go job-hunting without a well-written killer resume, your search may not yield much.
Your online dating profile is like your CV, but like, for dating. A bad dating profile is like having a CV that only has details of work that you did five years ago. It just sells you short and makes you unattractive to the people that matter.
Now that we have your attention and know the problem and its crippling consequences, let's pick up our tools and fix your faulty online dating profile.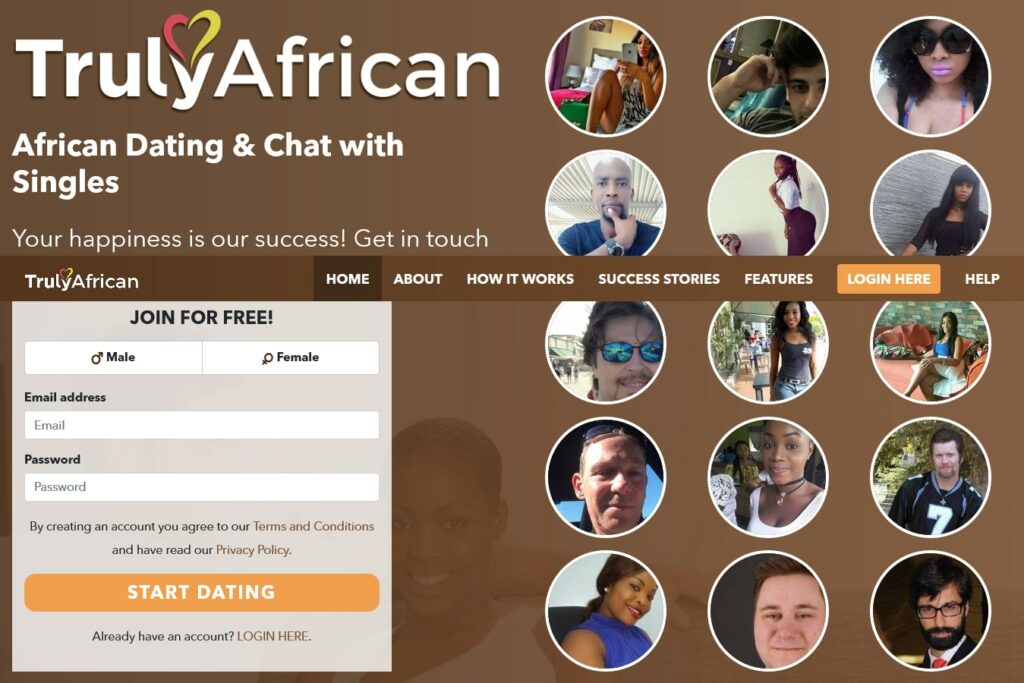 1. Sign up on a popular African dating website
As we have mentioned earlier, more options mean better chances of finding someone you really connect with. That's why it is important to sign up on dating sites with expansive possibilities. Find African dating sites or a dating app for Africans that gives you access to Africans from different countries. You never know what (or who) you'll find!
Most African dating sites or African dating apps are free. However, some of them have paid membership options that give you access to VIP features like sponsored profile promotions and unlimited messages to all subscribed users.
On TrulyAfrican, there are options for free and premium memberships. Premium membership has features like sending messages so you can start getting to know someone, browsing singles from Africa who are currently online, profile viewing to get to know them on a deeper level, photo sharing, advanced searching for a particular person that you're looking for, and much more.
2. Fill in the basics
We know it sounds cliche, but it's the absolute truth. If you're serious about getting matches on an African dating app, or any dating site, you have to ensure that you give adequate information about yourself. We know that writing profiles and bios is a constant struggle between giving too much information and just too little. But you should know that dating sites are not the place to be mysterious. If you think that an air of mystery will make you attractive and well sought-after, you may be wrong.
People want to know what you're bringing to the table, and whether you fit their own preferences. They do this by looking through your profile, so you have to make it worthwhile and exciting.

Your online dating profile is made up of details about yourself. So fill in basics like your profile name, the city you live in, age, and even your zodiac sign. These details may seem basic, but you never know what will catch someone's interest and help them decide whether you're a good match for them or not.
Consider taking the time to add exciting bits about yourself to your profile. Adding hobbies or interests is always a good idea. It's easier to find someone who shares the same interests as you when you have them on your profile. Be careful about sharing sensitive information such as your email address, phone number, and real name. Save those for later, or until you trust a member enough to share personal information.
Remember, dating sites are accessible to all sorts of people. So it's necessary to protect your privacy, so you don't fall victim to online scammers posing as hopeless romantics.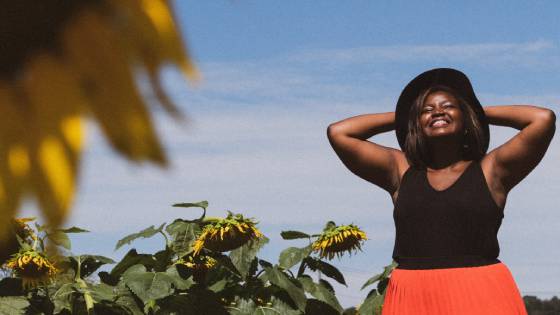 3. Be authentic
We understand if you're pressured to oversell yourself with white lies, but that will bite you in the ass. Just like lying about qualifications on a CV, the time will come when your folly will be uncovered. And with online dating, the damage will be unsalvageable.
Be comfortable with describing yourself exactly as you are- don't give in to the urge to mold yourself to what you think people want. You want to express your self-confidence without necessarily showing off, so instead of listing your achievements and possessions, mention the things you're passionate about. Beyond that, you want to show your specific personality traits without giving everything away, so that you always have something exciting to share. Generally, you want to portray yourself in an attractive, flirty way without being forward or brash, so you can throw in a witty line or a conversation starter like a question or a challenge.
You'll get quicker responses if you send messages that are meant to break the ice. Even online, people can be shy and skeptical about making the first move. So here's a tip- give them a question to answer. Do you love camping? Add something like, "Do you love camping? Ask me for tips on how to camp in winter; I have a few tricks up my sleeve" to the end of your profile. That is sure to get more responses than a flat bio.
What you should NEVER do, however, is lie. Lying is never cool, even if it makes you seem so. And trust us – with these tips, you won't have to lie to make matches.
4. Use good photos
Many people obsess over the choice of photos that should be on their dating profile, yet some still get it wrong. There's no one-size-fits-all handbook for photos that you should flaunt on your dating profile, but the rule of thumb is to make sure to include a picture of you smiling. It has been proven that a good ole flash of the teeth is still a great attraction tactic.
Since many dating sites allow for many pictures, you can add up to five photos, but maybe try not to add more than seven. Five to seven is the sweet spot, and make sure to mix them all up so that your personality and interests can shine through the photos that you choose. If you're into hiking, you could add a picture or two of you busting it out on a trail, and then mix it up with other fun stuff.
Try not to use photos where you're in a large group, as that will make you hard to recognize unless you're hunting for dates for the whole group. Also, don't use photos where you're wearing sunglasses or very revealing clothes, as that may send the wrong message and attract the wrong kind of people.
5. Indicate your preferences, politely
It's okay to be upfront about your dating profile's preferences but do it as positively as you can. Don't put negative descriptions on your profile, as that will make you come off as picky and unattractive. Being positive brings out positive results, so be friendly, and show enthusiasm on your profile.
Dwelling on the dark and negative side of things would only attract the opposite of what you want. In this case, that would be getting matched with the wrong people.
Instead of writing the things of what you don't want for your match, list the winning qualities that you do want. Instead of including in your profile that dating is stressful for you and so you don't like people that take a while to come around, say that you like spontaneous people and experiences. Focus on the good.
Tags like 'No smokers' or 'No Asians' just make you come off as close-minded and cynical. Keep things lighthearted and positive, and you'll attract people with the same energy.

Conclusion
Online dating takes time. Yes, we've just given you a handful of pointers, but they won't work like magic, honestly. Understand that you have to give it time, patience, and effort after you have signed up on an African dating site. Hopefully, we've helped you cross off the effort part considerably. The rest is up to you and your conversational skills in the DMs.
Keep your head up. Though it might still take some effort, get some rejections and discouragements, it'll only bring you one step closer to your match. Good luck!