How to Spot African Online Dating Scams
Online dating can be a thrilling experience that connects you with interesting people and helps you go on many memorable dates. But, like many things, there's a flipside. Dating sites can also be a dark place filled with bots and scammers, out to get valuable information from you or play on your emotions, so it is necessary to learn how to protect yourself from being taken advantage of while you're looking for love. African online dating scams are everywhere, so knowing what they look like can help you immensely.
At Truly African, we are continually providing increased security measures to get rid of scammers. Still, this article would help you keep yourself safe by giving you insight into online dating scammers' patterns and tactics.
The Truth About Scams on African Dating Sites
The ugly stereotype about Africans on online dating sites is that many are scammers looking to prey on foreigner's vulnerabilities and exploit them for money. We cannot say that there aren't cases of this happening-there are many cases of African dating scams- but online dating scams happen on many dating sites regardless of the continent. There are bad apples on many corners of the internet, and you should not let your guard down, whether you're dating in Africa or Australia.
Let's keep things positive- online dating works, and millions of people from all over the world find love and a long-term future on dating sites. With the number of success stories we have from our Truly African matches, it would be a bummer if you miss out on an exciting dating experience because you were afraid of scammers.
Protecting yourself is enough reason to want to learn how to identify scammers online, but the thought of finding true love online could even be more motivation to not throw in the towel because of a few downsides.
So before we dive into the telltale tactics of scammers on African dating sites, let's run through three (3) reasons why dating an African could be a wonderful experience for you.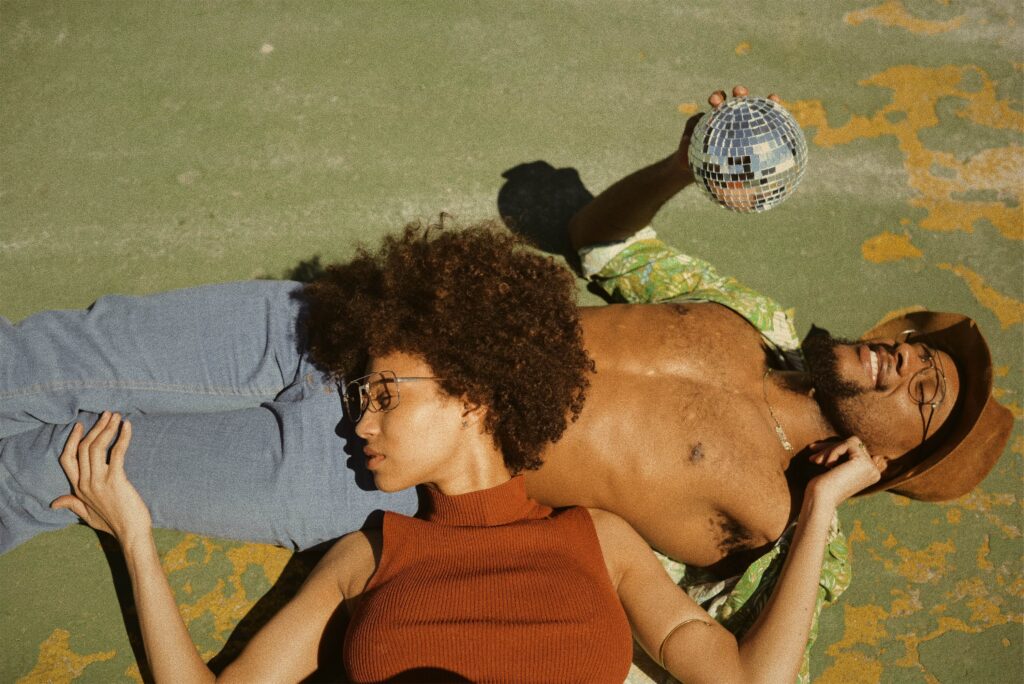 Three reasons why you should date African singles
1. Africans love fun
From Nigeria to South Africa, Africans have a culture that embraces fun and carefree living. Their music, dances, food, and celebrations create an atmosphere that encourages people to have a good time and live their best life. This makes many Africans have the fun-seeking trait, and they can light up any room with good energy at any time.
2. They have rich cultural backgrounds
Every African country has distinct, unique ways of life. Apart from exciting dressing, foods, and music, they also hold different values buried in history and can be very interesting to learn about.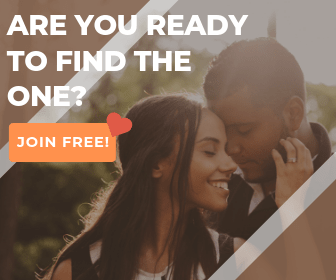 3. Africans are courteous
Africans are big on respecting themselves and extending the same gesture to others. They are warm and polite, especially with older people. The best part is that this courteousness does not hinder them from speaking their minds whenever needed.
Now that we've reinforced why it's worth it to keep up your search for African love online, let's dive into how to spot online scammers on dating sites.
Signs That It's an African Online Dating Scam
Scammers are drawn to dating sites because they understand that users there are looking to make a personal connection, and they can use this to their advantage. That's why African online dating scams seem to be so common.
Here are six (6) tactics frequently used by online dating scammers. If you notice your match exhibiting any of these behaviors, they may be trying to break your heart (and your bank account).
1. Their profile is too good to be true
If you meet someone online who has a profile that seems to be out of a Disney movie, you have to think twice before sharing any information with them.
Are they unbelievably good-looking and claim to be astoundingly wealthy? Then you may need to take two steps backward. Scammers usually use airbrushed pictures from the internet, so if your match is looking too good to be true, they probably are.
2. Mounting pressure to take communication offline
When a new dating match is continually pressuring you to communicate on other platforms apart from the dating site, that's a huge red flag. Someone that wants to get to know you because they're genuinely interested in you would not rush things; they would understand that building trust will take a while.
Scammers usually ask to take communication offline so that they can get your contact details and other personal information. They can use your information and pictures to create a fake identity or target you with a scam.
3. They want to get serious really quickly
If your match is falling head over heels for you in a suspiciously short time, that could be another pointer that they're out to empty your bank account. Scammers prey on users' vulnerability, so they will try to get you to let your guard down by telling you all the sweet nothings they think you want to hear.
If your African prince charming (or princess) is instantly smitten by you, that may be a sign to pack up your tent and keep it moving. We know it may be tempting to believe that it's true love, but if the person shows any of the other signs we've listed in this article, please RUN.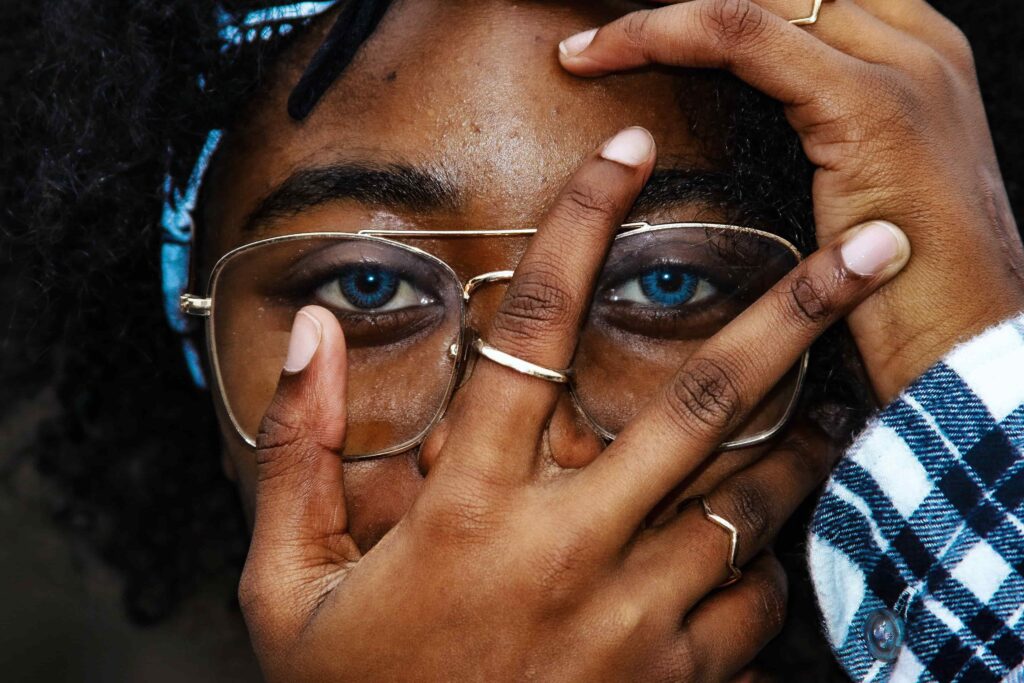 4. Their stories are inconsistent
If your match has discrepancies in their stories, or they go blank when you bring up something you've told them before or they've told you, that's a bad sign. Scammers usually work in groups, so you may be chatting with a group member that didn't attend the meeting for updates.
If their profile says they went to Harvard, but their grammar reads like it didn't, another red flag.  For example, their profile picture may look different from their description of themselves. Scammers put a bunch of fake information on their profile that will make them desirable to a large population, so pay attention to see if they're walking it like they're talking it.
5. They avoid phone calls and video calls
If someone continually avoids communication when you initiate it, they may be hiding something. Scammers will usually claim that they are busy and promise to call back when they can, but they probably never do.
They also decline requests to meet up if they are in the same city as you.   If the person you're talking to online is unwilling to speak on the phone or meet in real life; they may not be who they claim to be.
6. They need your help
A common tactic of online scammers engaging in African online dating scams is claiming to be experiencing a tragedy and then directly or subtly asking for funds to help them out. The scammer may claim to need the money for some kind of personal emergency. It could be a sick family member who desperately needs expensive healthcare or a failed mega-business that needs major funds to be revived.
They will cook up a sob story to make you feel sorry for them, so if you're naturally empathetic, you may want to develop some thick skin online.
They may outrightly ask for money, gifts, or your banking/credit card details. If you have gotten personal with them, they could also ask you to send intimate pictures or videos of yourself. Be careful about sharing photos with strangers alone, as scammers can use compromising content to blackmail you and extort money.
Some scammers claim to be having issues with bank transactions and ask for a quick loan; they get pretty creative but remember that you should never send money to someone you met on a dating site. That's our rule of thumb.
What to Do If You Suspect You're to Talking to A Scammer
1. Do an online background check
To determine if your match's identity is who they claim to be, you could run their profile picture on the Google Reverse Check site or any other similar photo-search platform. You'll see every other platform the photo appears on.
2. Never, ever send them money
Never send money to someone you're texting online but haven't met in person. No matter the seeming urgency or genuineness of the request, don't fall for it.
Some scammers are known to recruit actors for meet-ups, so you might still be at risk of getting scammed even if you've met up once or twice.
Always consider the possibility that the person on the other end may be a scammer, especially if they're displaying any of the warning signs listed above. Try to remove the emotion from your decision making no matter how desperate or persistent the person is.
3. Report them to the dating site
If you notice any suspicious behavior on dating sites, you can report to our 24/7 user support service. We're continuously monitoring suspicious activities of spammers and bots on our site. We will be happy to further rid the site of entities that hinder a stress-free matchmaking experience on Truly African.

In conclusion, love does not have to be blind. We want you to be optimistic about finding love on Truly African, as many people have, but we also want you, your heart (and bank account) to be safe from shady people, which means keeping your eyes peeled for African online dating scams. Help us to keep you safe; keep your eyes open and your mind vigilant while you're searching for love. 
Good luck!