8 Types Of Men To Avoid On African Dating Sites
Nowadays, online dating is an excellent alternative to traditional dates. With all of the pressures we face at work and in everyday lives, it's important to have someone by your side to support you and love you unconditionally. People hop on to online dating sites in the hopes of finding the love of their lives with just one click without knowing the men to avoid on African dating sites.
People love using online dating sites like TrulyAfrican because you can date anytime and anywhere, even from the comfort of your own home. You can browse through other users on your couch while watching your favorite Netflix show, and in a matter of minutes, you might match with your ideal partner.
When you're looking for a potential partner online, you'll come across men from many facets of life and with a wide range of personal backgrounds, which means you'll come across a wide range of personalities. With that said, you will come across great and decent men, as well as terrible and atrocious men.
If you're new to online dating, and you aren't sure which of the men you browsed are worth the match, a message, and a potential relationship, this article will help you identify some of the red flags as well as the men to avoid on African dating sites.
Stay Away From These 8 Types Of Men
1. The Sex Addict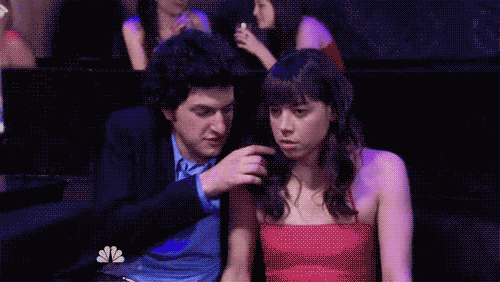 You'll be astonished to learn that there are a lot of individuals like this on the Internet. Depending on the extent of their "characteristics," these men have a wide range of objectives. For some, they attempt to get photographs of you, ideally a nude photograph. Other guys also prefer to give you their intimate pictures, and others are fascinated by your sexual thoughts and desires.
You will have no trouble identifying such a prospect because they very rarely wait a long time before they spring their perversions upon you.
These kinds of men are usually solely interested in having a good time, so if you're seeking something more genuine, it's best to steer clear from them.
2. The Scammer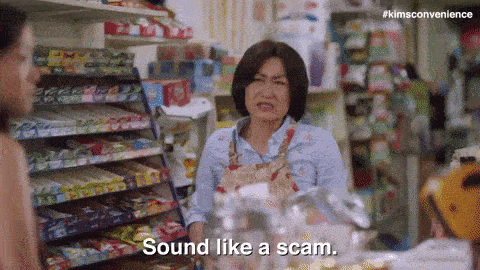 This is a major red flag: no man interested in dating you should request money or favors from you. Never offer cash to anybody you're talking to on any online dating sites. If a man asks you for money, immediately report and bloc him! This is one of the types of men to avoid on African dating sites.
These attackers take advantage of vulnerable women longing for attention and searching for love on these dating sites. This person will say anything to gain your trust. He'll do everything he can to get you to fall for him. Everything is a ruse to get his hands on your hard-earned cash.
Here are some of the fake reasons he'll provide as to why they would ask for money from you:
he needs to visit a family member's funeral and doesn't have money for the trip
he's behind on rent because his paycheck was misplaced in the mail
he's considering relocating to another city or country to be closer to you
he needs to buy a phone to be able to talk to you
Friends and relatives are the people to turn to for such assistance, not the woman he's conversing with online and intending to pursue. The package doesn't include your cash or bank account.
3. A Wary Husband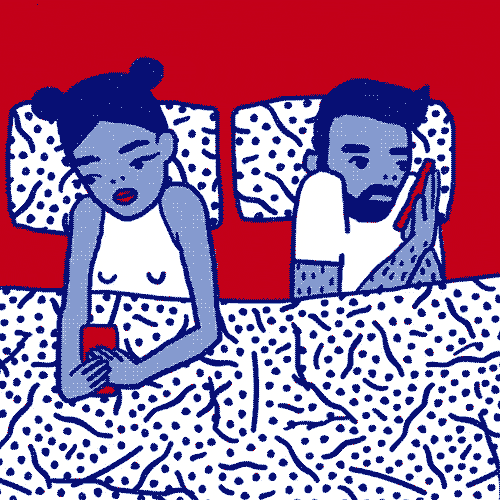 This is one of the many men to avoid on African dating sites. This man can be any age, though he is usually older than 30. He visits a dating site not because he is looking for a romance but because he is unhappy with his current marriage. He may admit or hide this information from you when you first match. Eventually, he seeks ways to establish himself, chat, flirt, or entice you into a romantic love without commitment.
It's pretty easy to tell if a man is married. He messes with your mind, avoids phone calls, and may be unreachable online in the evening, which is understandable given his inability to communicate much at home. At work, on the other hand, he can let go of his sadness and feel like a badass.
4. The Love-At-First-Sight Guy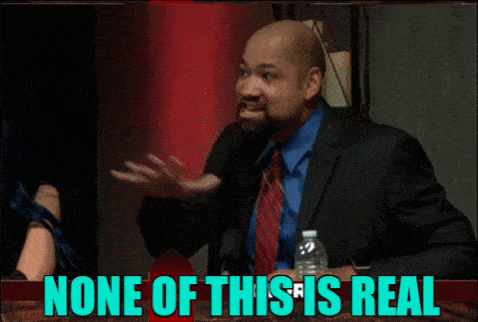 Is it possible to be attracted to someone at first sight? Yes, of course. Is there such a thing as true love at first sight solely based on a glance at your online dating profile picture? Definitely not. This is usually the guy that sends you a lot of text messages, emails, or phone calls to tell you: "You're stunning! The moment I saw your picture, I fell in love with you. I have a feeling we're meant to be together! We need to get together as soon as possible!"
Nobody falls in love with someone based on a photograph, a profile, or a quick conversation. Building a relationship online takes time. While they will make themselves appear passionate and profound, these types of men always have a hidden agenda.
They move quickly and take themselves seriously far too soon. This person will try to persuade you that he is hopelessly in love with you, and he'll do everything he can to make the relationship more intense, leaving you breathless and smitten.
5. The Narcissist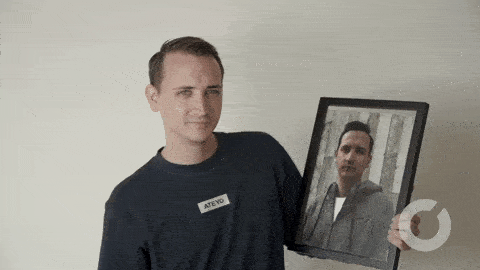 Once in a while, you'll come across someone online who appears to be superior to others. These individuals are so full of themselves that they will have little regard for you. This is yet again one of the many men to avoid in African dating sites.
For instance, someone may claim that they are a fantastic catch since they are attractive and financially independent. Because it's all about them, this individual will boast about their Ferrari and exotic holidays they've been to.
You'll rarely hear them show any interest in getting together with you because he only thinks about himself. These gentlemen are endearing, yet they live in a world of fantasy. They only think about themselves and don't care about other people's feelings.
6. The Man Who Still Talks About His Ex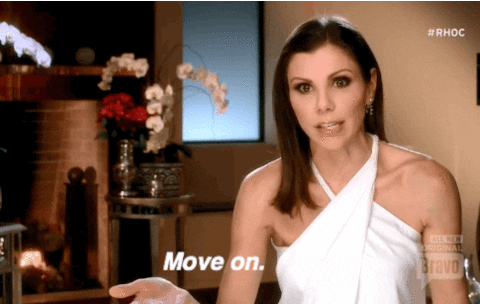 People say that when one door closes, another will open. While this might be true for most people, others believe that you must first get under someone before you can get over someone else. Translation: find a rebound to get over the person you really want.
When you meet somebody on an online dating site who hasn't moved on from his ex, it can be tough to win him over and make him fall in love with you. The warning signs are noticeable: he has images of her all over social media and on his phone; he is still friends with her on Facebook and Instagram, and he begins to compare you to her.
As they say, time heals all wounds, and it's essential to determine whether the person you're meeting with is ready to take that step. For some, it's sudden because their prior relationship had been on the rocks for a long time, and they were mourning the loss as it came to an end.
Others who have been dumped by an ex may still hold them in high regard, and you may be concerned that they may reconnect. Worrying about how you compare to the one that got away might make you uneasy, which is not good.
7. The Only-Here-For-Hookups Guy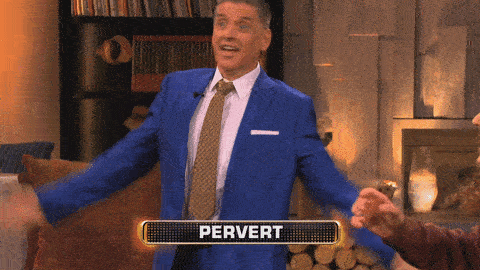 On online dating sites like TrulyAfrican, most singles are seeking committed relationships. If you're seeking committed relationships, these are the type of men to avoid on African dating sites.
Women frequently worry that men are searching for a hookup, and they have a reason to be concerned depending on which dating sites they're using or whether they've received a discrete dick pick. If a man's profile involves sex or if he compliments your pictures and says you're very hot, there's a good chance that he's only searching for a hookup. Scheduling a late-night date, or as millennials call it—a booty call—is another red flag, so if someone wants to get together for a drink after 10 p.m., make sure you tell them you're not available and unmatch them for good measure.
8. The Overly Mysterious Man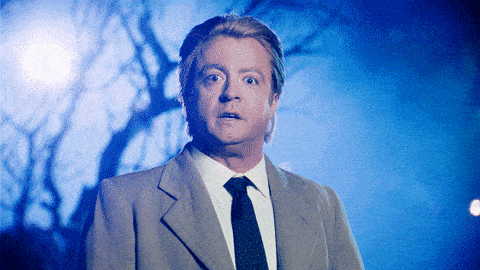 This is typically the guy who doesn't have any photos of himself on his online dating profile. Alternatively, if he does have photos, they are usually dark or hazy, or he's wearing a hat and sunglasses. What is he trying to hide? Is he a naturally shy person?
When someone doesn't have a photo of themselves on their online dating profile, that's another red flag! If he's truly seeking a genuine relationship, he doesn't need to hide. Singles interested in looking for love will go to great lengths to make their presence known to the dating community. This man could be in a relationship or married and wants to cheat. Whether you believe it or not, do you want to wait to find out?

Conclusion
It's essential to determine what kind of man you want to date on these online dating sites. To save yourself the trouble, always keep in mind the warning signs above on the types of men to avoid on African dating sites.