A Man's Guide to Dating in Africa
When it comes to dating in Africa, the sky is the limit in setting preferences at whoever and whenever you want to date. You have the power to decide what qualities in a partner would be a good match for you and with online dating being available 24/7 and just by providing all the necessary information, you can find lists of possible matches in an instant.
In this case, you've already decided where to look and what you're looking for, but how to date in Africa might still a mystery to you. Just read and follow this guide and you'll be ready to date singles from Africa in no time.
1. Keep an open mind
When you're out there dating in Africa, it's only expected that you'll meet people with different kinds of personalities. Some of them you might like and some you might not.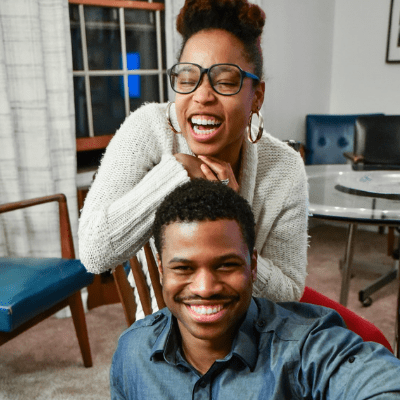 It's important to keep an open mind and take your time in getting to know people more than just basing their compatibility on your first impression of them.
Entertain several people first and start to narrow down which you think could be a good match, narrow it down even further until you eventually choose the one who you think is the best match for you.
2. Be transparent when dating in Africa
It's only natural to feel the compulsion to make a great first impression. But it's never good to make it to a point where you pretend to be something or someone that you're not.
Your bank account balance and community status wouldn't affect someone's feelings if they're really into you. Those things won't really matter, what matters is your honesty, sincerity, and commitment to them.
Never be afraid to be yourself. Someone is bound to accept you for who you are. Though for others it might take some time but it's definitely worth the wait.

3. You'd have no trouble with communication
Most people in Africa can speak English. And they can speak it well.
Africa's population is about 1.2 billion and around 700 million of those speak English and 6.5 million people speak it as their native language.
Gone are the days where you have to worry about language barriers because both of you can't compromise on a language. You won't have to go on the hassle of using translation tools like Google Translate anymore. You and your date could just simply converse and relax while getting to know each other better.
In TrulyAfrican, you can speak in any language that you're comfortable with and still be able to date and exchange messages without breaking a sweat (or the bank) on translation tools.
We automatically translate messages and profiles to any language that you want. Just tell us your preferred language and we'll do the rest.
Related Article: The Best Place To Meet African Singles
4. Join an African dating site
Ready to date African singles, but haven't had the time or the means to actually travel to African countries?
One of the best places where you can meet and date singles from Africa is on an African dating site. There are several of these sites available in the world wide web but the company's credibility and safety is something that you should also consider.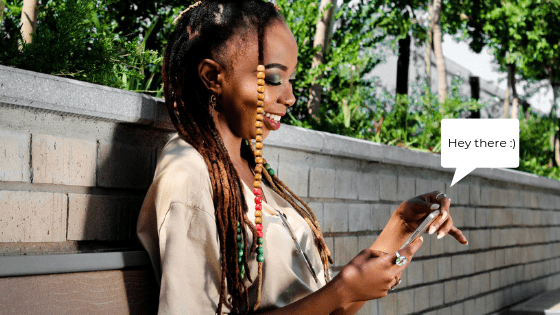 There are free and paid dating sites but it's best to opt for a paid dating site where the overall quality exceeds the free ones.
But whether it's free or not, it's always strongly recommended to stay safe all the time and be wary of scammers. Here are some tips.
Related Article: The Top Things You Need To Know If You're New To Online Dating
5. Don't forget to be a gentleman
One of the top things that women find attractive in a man is when they're nice and kind. Not just to them but to others as well. Who doesn't like this type of guys?
Even if both of you met online, it's still important to be nice. Especially if you're still in the phase of getting to know each other on the site.
Send out nice and complimenting messages instead of rude and offensive ones. Don't risk on pushing them away. Be nice even if they prefer to remain friends.
But when someone reaches out to you and you'd rather be their friend, tell it to them straight out in a nice and friendly manner.
Related Article: 5 Facts To Know Before Dating African Singles