How to Make a Long-Distance Relationship Work
A long-distance relationship isn't a new concept, even on the African continent. Still, they've never been easy for any couple. As if we don't miss our partners enough on short distances, imagine that feeling—magnified—when they're miles away from us!
With that, the question of how to make a long-distance relationship work lingers.
We all know that long-distance relationships are hard work. Everyone who's been in one will tell you that. It won't seem like much at first, but the distance definitely eats at you. The longer you two are apart, the more doubts fester. It sucks not having your partner physically there with you through good and bad times. Who's going to be there for you when no one else is?
The Effects of Long-Distance Relationships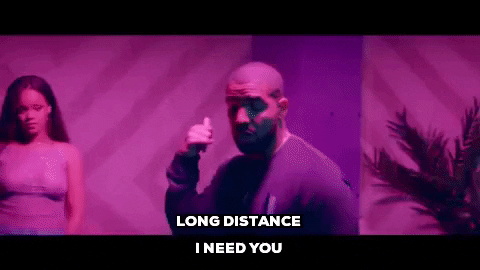 Long-distance relationships don't come without some effects. How do couples feel while navigating them? These are some things they feel as they try to get their relationship together while apart.
#1: The FOMO (fear of missing out) is real
The Merriam-Webster Dictionary defines FOMO as the "fear of not being included in something (such as an interesting or enjoyable activity) that others are experiencing." We've all felt this at some point in our lives, yeah? A good example would be seeing a picture of your friends hanging out somewhere without telling you about it.
This feeling is all too real in a long-distance relationship. Milestones and other special moments aren't the same when only ½ of you are in the moment. And even if you two reunite sooner than expected, you can't deny that some things have changed. The air's just different!
#2: Insecurities rise
We all want to know what our partners are up to and where they're at. Insecurities are stressful, but unfortunately, inevitable. That twinge of panic you feel every now and then as you wonder what your lover's doing? We've been there. Heck, some of us are still there!
That panic triggers our worst insecurities. These are some of the questions that may pop up as you wonder how your lover currently is:
What if your partner's cheating behind your back?
Who are they talking to when you're not around?
Are you not enough for them anymore?
Have they fallen out of love?
What if we can't figure out how to make a long-distance relationship work?
#3: Jealousy, jealousy
When the insecurities grow, so does the green-eyed monster within you. If care is Cinderella, jealousy is the evil stepsister. Bouts of jealousy? Totally normal. Consistent jealousy mixed with paranoia, though? Sound the alarm and wave the red flag!
In all seriousness, letting jealousy take over is bad news for you. Please don't wait for it to tear at your relationship.
#4: Owner of a lonely heart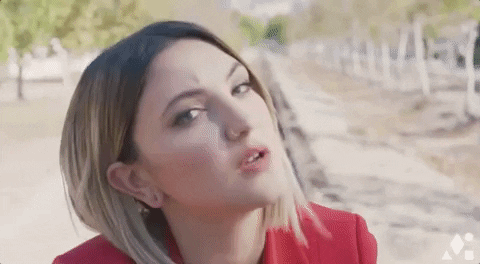 Family and friends are a given in your life. But as much as you love and appreciate them, the love you get from your other half is different. Sure, your partner's psychologically and emotionally present. However, there's something about physical closeness that makes love more reassuring.
That emptiness that comes with loneliness can be pretty overwhelming and consuming. We know it's hard, but do try to hold on. We promise you—you're not alone.
How to Keep Your Long-Distance Relationship Going
Now that we've got your attention, it's time to go into specifics. We're going to answer that "how to make a long-distance relationship work" question head-on here.
As if the physical separation wasn't challenging enough, the pandemic has made long-distance relationships tougher than they already are. How on earth have longtime long-distance couples managed to stick together after the hell that was 2020?
If you can get through a pandemic unharmed, we assure you that you'll navigate your relationship nicely. If you don't know where to begin, don't worry—we've got you covered! We have some tips that aren't too hard to follow. It doesn't take a genius to make relationships stronger, even from a thousand miles away.
#1: Befriend technology
One of the keys to long-lasting long-distance relationships is communication. Sounds simple enough, yes? Thankfully, technology has made that part a lot less stressful. The COVID-19 pandemic has made Zoom dates a part of the new normal, so it's no surprise that couples go all out on virtual dates.
You don't have to pull out fancy stuff from the idea factory here, but at least put some effort into the communication department. Even a simple FaceTime call about how both of your days went counts for something. And while we're on the subject of talking. . .
#2: Connect
Do you guys talk with your long-distance partners? If you do, that's great! However, talking every day alone isn't going to cut it. It takes more than long conversations to build a connection.
Make your chit-chat more meaningful by asking about your partner's goals and challenges. You'll be surprised to learn new things along the way! This kind of sharing may seem simple, but it goes a long way for long-distance couples. Going in-depth means you're still keeping tabs on them while allowing involvement from them as well. It'll seem as if they haven't left your side in the first place!
#3: Sneak in a few surprises
A long-distance relationship doesn't equate to a boring one. Who says it can't get fun and spicy?
Keep things exciting between the two of you by throwing in some surprises! The scale doesn't matter here—big or small, as long as it's from the heart. We suggest sending a cute care package over to make them feel your love from afar. You can also give a bouquet of their favorite blooms via delivery to let them know they're still very much in your thoughts.
Want to do something extra? Give your partner the surprise of their life by paying a (carefully-planned) visit! If you want to go big, why not go all the way, right?
#4: Learn to embrace your "me" time
The distance may suck, but that doesn't mean you should sit around and do nothing. Instead, use the time apart to work on bettering yourself. You can't solve the "how to make a long-distance relationship work" problem if you keep sulking about your time apart.
Want to pick up a new hobby? Go for it! We're sure that your partner will be 100% supportive. Plus, you'll have a new thing to talk about the next time you two hop on a video chat.
#5: Welcome vulnerability
Even the most picture-perfect relationships have insecurities! Don't be afraid to show vulnerability and discuss your insecurities about your relationship. Getting the elephant out of the room is hard, but it's necessary. Just make sure to have the right space and timing to get things out in the open. Don't make it seem like an ambush if you want to get anything meaningful.
Don't wait for things to get toxic if you have second thoughts about opening up. Trust us—keeping your real feelings to yourself does more harm than good.
#6: Remember the endgame
Long-distance relationships are lengthy, yes. But, that doesn't mean that the setup is irreversible and permanent. If you're wishing for the distance to disappear forever someday, hold on to that. When that day finally arrives, all the bearing and waiting will be worth it.

The "how to make a long-distance relationship" work question isn't an easy one to answer. As we've said earlier, it takes work.
A long-distance relationship shouldn't be too stressful! As cliche as this sounds, love does conquer all—even time zones and zip codes. May the tips above help you bridge the gap as you wait for your sweet reunion.
Want a long-distance love affair for yourself? Look no further than TrulyAfrican! This user-friendly dating app has got the basics covered for a stress-free experience for everyone. Communication won't be a problem with its nifty features, so what are you waiting for?