Romantic African Dating Spots for Valentine's Day
February's here, which means Valentine's Day is just around the corner. To every lovestruck couple out there, advanced Happy V-Day to you all! We hope your African dating adventure is sailing smoothly.
Now, people usually celebrate Valentine's Day by going on dates. Don't be surprised if stores run out of roses and chocolates—you know it's February when these two items are flying off the shelves! If you're single, don't get too down in the dumps—you can go out on dates too! They don't always have to be with a significant other; your friends or family make for great companions too.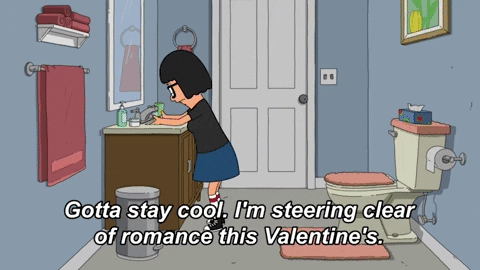 But if you're one of those loved-up folks, good for you! We're happy that you're in love.
The African continent isn't any different from the rest of the world regarding Valentine's Day celebrations. Aside from the usual bouquets and chocolates, though, some countries over there have their V-Day quirks. In South Africa, women wear hearts on their sleeves on February 14—and by that, we mean literally. The women write their crushes' (or their love interests, depending on who you're asking) names on them and pin them on their shirt sleeves. This tradition, known as Lupercalia, gives men a head's up on their secret admirers. Gentlemen, if you see your names on these hearts, now you know what's up!
Got any plans for your V-Day celebrations? If you do, that's great! But if you don't have anything in mind, don't worry. We've got a few places in mind if you two want to be extra romantic.
1. Mauritius
Let's start off this list of romantic African dating spots with something tropical. Shall we?
See the cover image above? That's Mauritius, which is our first recommendation for this little list. This East African island nation sits on the Indian Ocean and is a popular destination for newlyweds looking for a honeymoon in paradise. With its pristine sands and clear waters, who wouldn't want to go there?
Take your pick from the island's many resorts for some much-deserved R&R. If you're up for some water sports, Mauritius has plenty to offer. From waterskiing to parasailing, they've got it all for fun-loving tourists! Don't miss out on seeing spectacular sunsets by the island's western coast—you won't regret it.
2. Cape Town
When in South Africa, don't miss out on visiting the Mother City. Cape Town is a port city filled with natural wonders, with Table Mountain (pictured above) being a famous example. The port city's also home to a thriving art community, diverse culinary scene, and gorgeous beaches. So, whatever you're up for, Cape Town probably has that in store. 
We recommend choosing your own adventure out in Cape Town. There's no right or wrong option here (except illegal activities, for obvious reasons, of course!). If you two are short on date ideas, the city's the perfect place to find some answers. We guarantee you two won't be bored with the many sights to see and things to do!
3. Franschhoek
Fancy some vino? This South African town is a wine lover's dream. Your Valentine African dating adventure may get a little boozy!
Say hello to Franschhoek, a scenic stop that's just an hour away from Cape Town. Many people dub this South African town (one of the country's oldest, by the way) as the country's culinary and wine capital. Why? You can thank its exceptional gastronomic and wine offerings. Its vineyards scream romance—imagine tasting some of the best wine in the world in such scenery!
And since Franschhoek has good food and vino, there's no better place to have a romantic date by the valley. Eat, drink, and be merry in this delightful town!
4. Kruger National Park
Are you two animal lovers? Get your dose of fauna (and flora) at Kruger National Park. The 19,623 km2 safari is home to the Big Five—a term coined by colonial game hunters to group the most dangerous animals to hunt on foot. This group consists of the leopard, the rhinoceros, the African buffalo, the elephant, and the lion. Coincidentally enough, they're Africa's most iconic animals.
Kruger also has other species, from birds to zebras. It's 4.5 hours away from Johannesburg, so expect to have a road trip en route to your destination. We suggest you visit the park in either early mornings or late afternoons if you want to see the animals in action.
5. Sossusvlei
By the looks of the picture, you may think that dunes are the least romantic thing to ever exist on the planet. Wait until you've made your way to Sossusvlei.
The place's name means dead-end marsh—quite fitting because the dunes stop the Tsauchab River from flowing any further. Despite the sweltering heat, all is not doom and gloom in Sossusvlei! The dunes make for the perfect backdrop for a hot air balloon ride, giving you a perfect view of the Namib Desert. Not only do you get to be on a literal high, but you two will also have extra quality time together as you drift up in the sky. You can't get any more romantic for an African dating spot than that, eh?
6. Morocco
For this next stop, we head to North Africa. Morocco's a pretty popular destination for tourists because of its vibrance and mix of Arab and Berber influences. Its beautiful cities each have their charms worth checking out. If you want something low-key, pick a city of your choice and just get lost in its magic.
Pictured above is the city of Chefchaouen, a place noted for its traditional blue-painted buildings. Why the color choice, you ask? Many locals have their theories. Some say it's to drive the mosquitoes away, while others believe it's an homage to the nearby Mediterranean Sea. Whatever the reason, it perfectly fits the city's vibe.
7. Cederberg
Want to disconnect for a while? Make your way down to Cederberg for some peace and quiet. It's two hours away from Cape Town, so your trip shouldn't take too long if you're in the city. 
Marvel at the beautiful rock formations and camp out (with appropriate camping gear) for a glimpse of the night sky for your temporary digital detox. Don't forget to bring a camera (and tripod, if you're up for it) to get the best shots of the scenery. If you want to go hiking, make sure to get appropriate permits before busting out your best hiking shoes!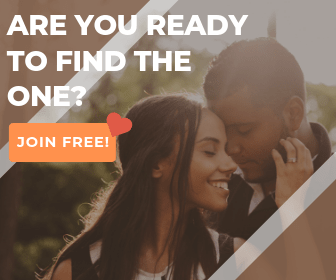 We hope you'll take our list of romantic African dating spots for consideration. Always remember to do your homework before planning anything!