What Is the Best Dating Site in Algeria?
Online dating is inescapable, even in North Africa. So if you think you can't find romance over the internet in Algeria, think again with the best dating site in Algeria! Gone are the days where dating used to be a secret affair within social gatherings. Public dates weren't a thing in traditional African society, so meet-ups had to be hush-hush.
As times changed, so did the culture. PDA—public display(s) of affection—isn't as frown-worthy as it used to be. Casual relationships have become part of the norm as well. Aside from societal progress itself, you can thank technology for these changes.
So, even if you're in North Africa, you can definitely use a dating site in Algeria. But before we delve into the specifics, let's look at the dating culture first.
What is Dating in Algeria Like?
As mentioned earlier, dates were low-key affairs in traditional African society. Going public, especially if couples packed on the PDA, earned the frowns and judgments of people.
Social gatherings like weddings and sporting events were the go-to dating places where women pick out men they think are suitable life partners. Social standing and financial status were part of their selection criteria. Emotional attachments didn't come into the picture until it was time to walk down the aisle.
To be fair to them, times and circumstances were different back then. Dating to marry was an option for securing their future.
Nowadays, the elephant in the room is gone and out in the open. Distance is not much of a hindrance, thanks to social media and online dating platforms. If African apps initially targeted health and finance, socializing and companionship are now part of the must-haves.
Serious relationships are no longer the be-all and end-all in dating here. Casual relationships are becoming increasingly common; there's no harm in having a little fun with someone, right?
Top Dating Sites in Algeria
Now it's time for the fun part of this entry! Here are some of the popular dating sites people use in this North African country.
1. Tinder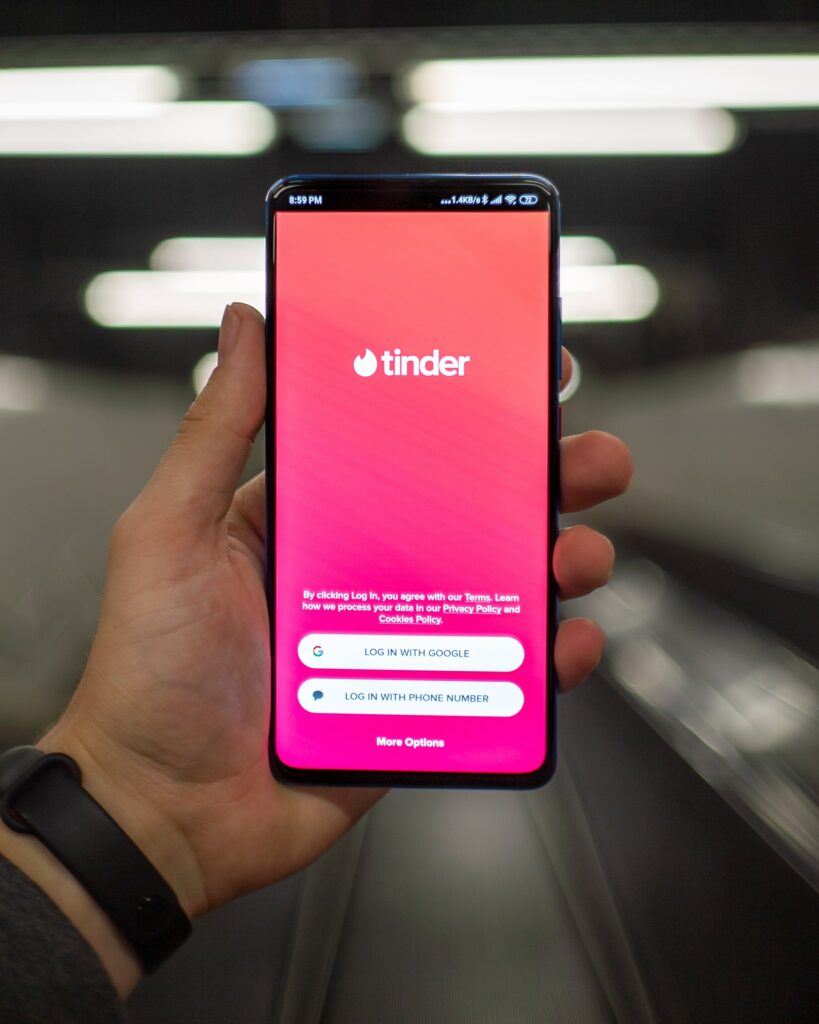 Founded: September 12, 2012
Headquarters: Los Angeles, California
The first on this list is the mega-popular dating site with a global user base. Tinder began in 2012 to let users meet strangers online. This alleviates the awkwardness usually present in face-to-face blind dates.
On Tinder, you anonymously say if you're interested in somebody, and if that person happens to be interested in you, you can have a conversation. If they're not interested, they never know you liked them anyway, so you don't feel embarrassed. And for the person who's being hunted, we take away that overwhelming experience.

Sean Rad, Tinder co-founder
Tinder's notable feature is anonymous swiping. See someone you're interested in? Swipe right! Swipe left if you want to keep searching. Messaging is also a popular feature, allowing matches to strike up conversations.
With Tinder's rise came—as kids say online nowadays—a cultural reset. Think of it as an Amazon for singles: if you want someone to talk to or have fun with, just go on the app and do a few swipes. The anonymity helps break the tension and awkwardness away, making dating a less stressful experience.
2. Badoo
Founded: November 2006
Headquarters: London, United Kingdom
This next platform is a veteran in the dating game. Badoo is the brainchild of Russian businessman Andrey Andreev, who also happens to be the co-founder of Bumble. The site brands itself as a social discovery network. More than 500 million users have jumped on the Badoo bandwagon, looking for a casual fling or simply someone to talk to.
If you're worried about any invasion of privacy, the platform's got you covered. The Selfie Request feature allows women to request a photo of their match to prove that they're the same person described in their profiles.
Here's something for added protection: Badoo recently introduced the Screenshot Block feature, where the site prevents Android-using members from taking screenshots while using the app. On the other hand, it gives iOS users a warning message, should they attempt to take one.
The feature aims to protect users from revenge porn incidents that may happen when their matches are enraged. If you want a guaranteed safe space for online romance, Badoo may be the one for you.
3. TrulyAfrican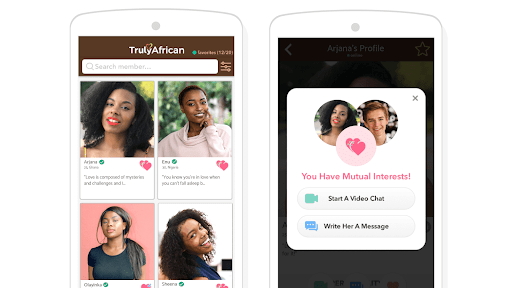 Founded: 2009
Love knows no boundaries, yes? TrulyAfrican lives up to that philosophy with its hassle-free experience. This platform simply needs your email address, password, and gender for signing up.
TrulyAfrican encourages its users to answer its relationship and personality questions to allow potential matches to know one's preferences. Badges are earned upon completion, jazzing up an otherwise simple profile.
The chat feature enables users to have face-to-face interactions, making distance a little less short. Are you worried about getting lost in translation? Don't sweat it! TrulyAfrican has features that translate messages and profiles for easier understanding. The language barrier won't be much of a problem with this around!

4. AfroIntroductions
Founded: 2002
Since its inception in 2002, AfroIntroductions has connected African singles to fellow citizens and people worldwide who all want to look for love. The site boasts over 4.5 million members and counting; if you don't know where to look for online romance, this is a good place to start!
Member profiles don't stop at the basics. They also include information about one's habits and interests, piquing browsers' curiosities. Who knows—you may have just found great starting points for future conversations.
If you don't want to sign up using your email address, it's not a problem for this platform! Users can register using their Facebook accounts for convenience.
5. buzzArab
There's no denying that the ongoing COVID-19 pandemic robbed us of many things, physical human interaction being one of them. With that lack came the need for connection—especially of the romantic kind.
buzzArab is one of the sites catering to that need. Since lockdown orders started in March of last year, the platform has grown over 60%. Algeria is one of its strongest user bases, so you'll be sure to bump into someone while using the app.
Founder Sherif Omar has a pretty simple yet heartfelt purpose for starting buzzArab. In his words, buzzArab's mission is to "create meaningful connections." You can never go wrong with a site that has such intentions.
Online Dating Safety Tips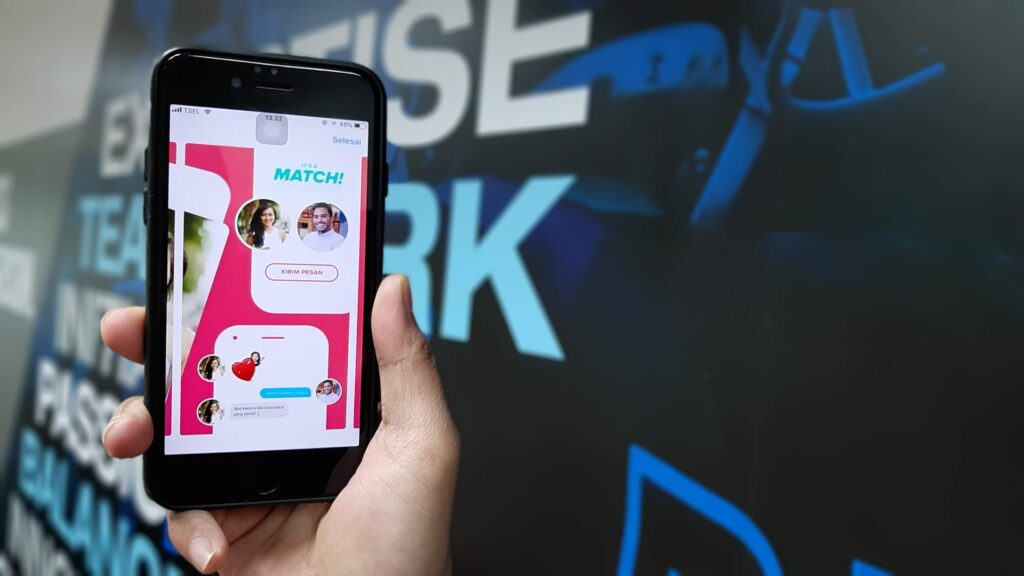 Now that we've introduced the dating sites, we can't talk about online dating if we exclude safety tips from the picture. You can never be too cautious when you're on these platforms—it's better to be safe than sorry, after all. Just follow these tips for a safer online dating experience.
#1: Trust your instincts
We all know that honesty is the best policy in any endeavor. Online dating is no exception. Unfortunately, not everyone subscribes to that philosophy. Who knows if the person you're talking to in your chats doesn't fit their profile descriptions?
If you feel something is off, this may be your gut telling you that something's up. Most of the time, our instincts prove us correct.
#2: Watch out for red flags
Scammers are lurking online, waiting for the perfect opportunity to strike. Online daters are ideal targets since dating involves emotional investments, leading to vulnerable moments and possible lapses in judgment. If you see any scummy activity leaking out, take that as a red flag.
If he asks questions that are borderline invasive, run away and don't ever look back! Your match may just be looking for trouble.
#3: Don't reveal confidential information
Does your match ask for passwords and ID/account numbers? If they do, don't even think about saying a word! When this happens, they mostly want to pull a scam on you and your finances. Make it clear that you won't fall prey to their tactics by sending a stern warning. For an extra layer of protection, block them afterward.
#4: Do your homework on your match
Virtual strangers are just as scary as face-to-face ones. Unleash your inner detective by doing an online background check on the person. Check out their social media profiles to see if they're the real deal. Want to go the extra mile? Create a fake/alternate social media account and find out if you're being catfished or not.
#5: Don't use photos that are on your social media accounts
Anyone can do a Google reverse image search nowadays. Protect yourself from catfishers, posers, and other suspicious parties by uploading different photos of yourself instead. This way, they won't be able to stalk you as easy as they'd hope.
Online dating can be intimidating for anyone, especially for first-timers. Just remember to be kind and have an open mind while having fun with your match. Use the safety tips above for more positive encounters with the people you meet online.
For a less stressful experience, sign up for TrulyAfrican! Our fuss-free registration process skips all the frills and gets right down to business. Our features are pretty easy to use as well. Sign up now and meet other fellow eager singles waiting for the right match! Who knows—you may end up meeting the person you're meant to be with here.