What You Need to Know About Dating Algerian Women
Do you want to get to know more about the dating scene in Algeria so you can date a beautiful Algerian woman? You are in the right place! Here are helpful things you need to know about them first so you can have a strong start in looking for your Algerian girl.
All About Algerian Women
These are the women from the country of Algeria, which is located in northwestern Africa. The majority of Algeria's population is Arab-Berber. Many of these women practice Islam and use the official languages of Algerian-Arabic, and Berber. Though, some can also speak French since it serves as their language for education and is used in their government.
History of Algerian women
The Algerian women have a strong history. Throughout the country's War of Independence, Algerian women fought for their beliefs along with the men's soldiers.
By showing their strength, Algerian women have maintained their freedom for many years. Apart from that, they have gained the power of involvement regarding the essential happenings and matters in the community. They have formed their identity. And compared to other countries, they have fought enough to be accepted in society, essentially like men.
Also, Algeria is viewed as a comparatively progressive and open-minded nation. This can be seen in the women's status in the country. Moreover, the country's constitution states that there should be equality for all genders. Women can not only vote during elections but also run for political positions.
Where to Meet Algerian Women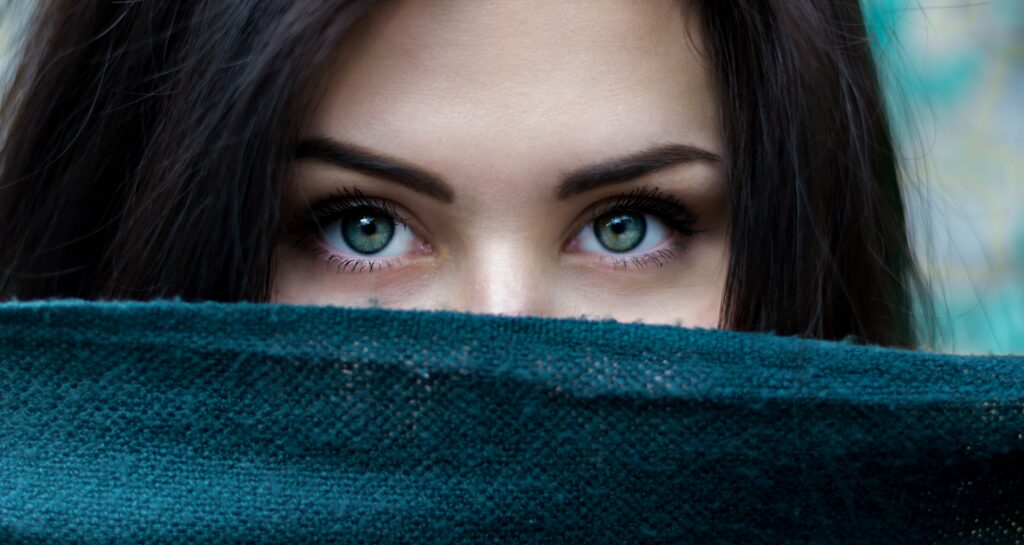 Are you drawn to Algerian women? That is so understandable, considering that their beauties are so mesmerizing. And anyone would love to meet this girl in person. Here are ways to meet them;
Go on a trip to Algeria
Taking a trip to the home of these beauties is one of the options, of course. Multiple men have tried their luck to win Algerian heart singles and succeeded. There is no doubt that you can also have a successful love story when you visit the country.
As a start guide for your journey, you can always go to these bars and club;
Club gentleman at Bordj El Kiffan, Algeria
Le Bardo at Rue Didouche Mourad
Caracoya at 3 Rue de Pierre, Rue Ben Massaoud
Tantra Restaurant & Lounge at El Madania
Cosmopolitan at El Madania, Algeria
Club Pacha Nightclub at El Mouradia, Algeria
Turquoise at Surcouf Plage 26, Ain Taya
Havana Saïd Hamdine at Bir Mourad Raïs, Algeria
Racym's resto club
Restaurant El-Bostene at Bois des Arcades Riadh El Feth
Piano Piano at Bois des Arcades
Restaurant El-Bostene at Bois des Arcades Riadh El Feth
Restaurant Havana at Bab Ezzouar, Algeria
Signature at 9 Boulevard du 11
Le Palmeraie Restaurant at Villa 313 Cooperative Elmoustakbel
Online dating apps and sites
It can be hard to find single ladies freely walking on the streets in a conservative country like Algeria. So the best option is to sign up on an online dating site that can give you a high probability of giving yourself an Algerian girlfriend.
When the topic of online dating in Algeria comes up, nothing can ever beat TrulyAfrican. You can easily get in touch with thousands of African singles anytime and anywhere. It already has thousands of members, and at this moment, it is fastly increasing. The community is safe and secured, plus there are tons of fantastic features to help you find your match made in heaven.

Why You Should Use Online Dating Sites to Meet Algerian Women
You can meet a lot of people that have the same intention as you.
Many people on dating sites are more open about what they like and what they are looking for in a person. And, this is the most important thing when you really want to find a date online. It will help you remove the uncertainties in a person because you will not feel ashamed of telling them what you want.
1. It is great for people who are nervous about dating
When you want to date someone but lack confidence, online dating is the answer for that. It is for shy people who want to put themselves out there. You can easily express what you are looking for in your bio. You will just need high-quality photos to steal the attention of the Algerian girls. You'll have all the time in the world to fix up your profile.
Aside from that, online dating helps you build up your self-esteem. The moment you receive messages from people will make you feel good and confident. You can receive compliments from matches which will surely make your day better.
2. Everyone wants to meet someone on dating sites
Online dating gives you the chance to get to know more people than visiting a bar or club. Imagine the profiles there available for you to see. On websites like TrulyAfrican, you can match up with thousands of potential lovers. Matching up with people will be a crucial part of the process, so make sure you make the right move.
Another thing is that it benefits people who have smaller social lives. The internet gives you a vast avenue to meet the person that is made for you. Plus, if you are on the right dating site or app, it is indeed an advantage in your love-search journey.
How to Impress Algerian Girls Online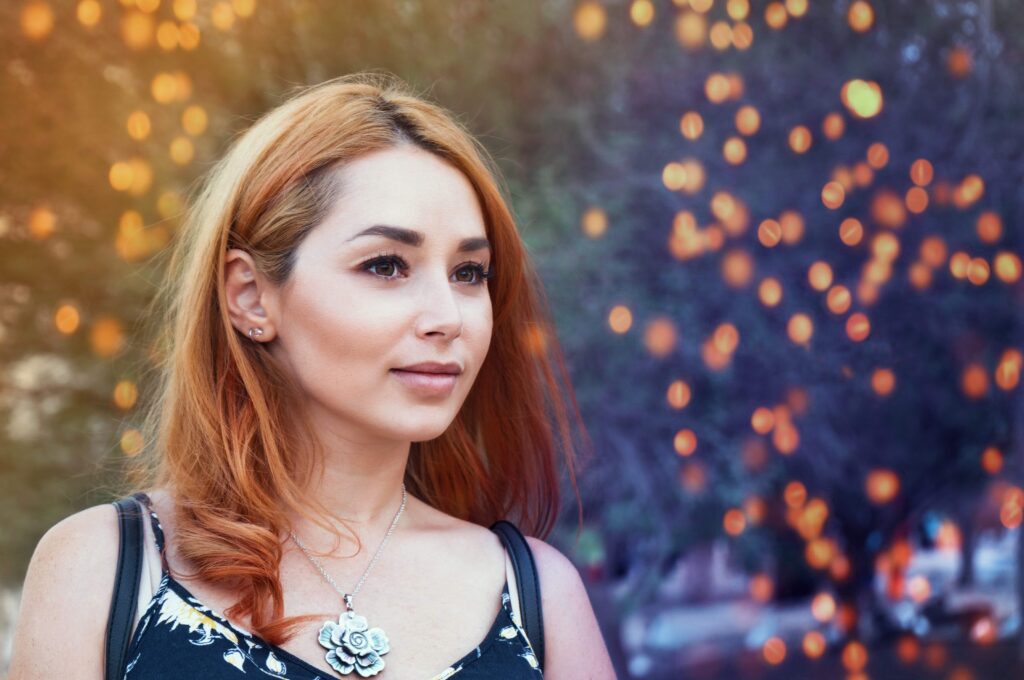 Algerian women do not easily trust people. So traveling just to meet them in their country may not be the best idea, but it is still an excellent way to start. However, the same thing goes when you want to impress them on the internet; you need to take precautions when getting to know one.
Check out the points you need on how to impress an Algier girl online;
1. Openly chat with them
You should not hold back and confidently chat with them. But always remember, everything starts small. You do not have to go ahead of yourself. Start with small conversations, and everything will follow.
2. Be a gentleman
Show her patience because being flirtatious is not always going to work with these girls. So never be too impulsive when chatting with them. Give them time to know you better, and the same goes for you.
3. Make her feel happy and safe
Chatting with Algier girls, you have to make them feel special and secure, so you say something that makes them feel special and loved. Make them as comfortable as possible.
4. Give her personal space
When you just started a conversation, never ask too personal questions about work. If you have to ask something too in-depth and sensitive, there's a high chance you immediately get ignored.
5. Select the right topic
You might think that online dating is simple, but it can get a little complicated when creating the right conversations. And, there are also different topics that you should not talk about, such as making fun of their race, religion, and government.
Where To Have A Romantic Date In Algeria
Already won the heart of an Algerian girl one? Then, meeting her is your next step! Algeria has lots of fascinating places to be. Here are some of the best ideas that you can do with your Algerian woman when you visit them in their home country;
1. Tour the City of Algiers
The number one spot is Algiers which is the capital city of Algeria. It offers beautiful architecture that the Ottomans founded. You can both appreciate and see the ancient Casbah, a twisting urban maze. Why should you take her here? It has streets that branch out to the old town like streams.
You can also take them to the Dar Hassan Pacha, once the city's most sensual mansion. It has a fascinating history. This is a place to take a glimpse into Algeria's exciting past, present, and future.
2. Organize a beach trip to Ain Achir Beach
A beach getaway option is to take a refreshing dive in the blue waters of Ain Achir Beach. It is a peaceful tourist spot that takes the people's mind off from the busy city. This is the place to just lounge on the sand with the person you love.
There are many water sports offered on the beach that the two of you can participate in. You can take a small boat ride and witness the city skyline. Or do a quiet sport like fishing which will be unique, fun, and full of conversations.
3. Have a breath-taking tour of Ahaggar National Park
The Atakor Plateau is something not to miss out on when you travel to Algeria. It is located in the Ahaggar National Park, it can be quite tough to reach this place, but it is surely worth the effort and money.
The scene you can see is nothing like in this world. There's a reddish-brown and dry sandy panorama with sharp and delicate hills. The entire landscape is so fascinating that you wouldn't believe it's true. The best spot on the plateau is the Assekrem Peak. Assekrem means "the end of the world" since it offers a rough and incomparable scene.
Conclusion
Algeria's dating scene is one of the best places to explore. And Algerian women might sometimes be hard to get, but once you do things right, they'll be worth your effort.
Remember, if you need more tips on dating Algerian women or Africans in general, you can easily visit TrulyAfrican for informative blogs. And, if you want to start connecting with Algerian single women, go and sign up now!