Your Guide to Algerian Dating Customs
Dating in Algeria varies from one person to another. There are still many Algerian people who believe that dating is something that only Westerners do. The combination of the words "dating" and "customs" is new for them. This is because they have never had a tradition of dating ever since. Going out with a lover is only allowed when the couple is already engaged.
However, over the years, Algerians have opened up more to the idea of dating. And they have realized that knowing someone better by dating can help them find the one that is made for them.
One thing that remains divine in the romantic mindset of Algerians is the marriage of a man and woman. They strictly follow the traditions when it comes to marrying. Though, if you are someone outside Algeria, you don't have anything to be worried about. Algerians can marry who they want.
Here are some short and quick points of Algerian dating and marriage customs that you want to look over before starting your search;
Algerian women usually marry in their early twenties, while men marry a few years later.
An Algerian man can have up to four wives. All of them should be treated equally.
The father of an Algerian bride has all the power. He can veto any union, and the soon-to-be husband needs to ask permission before taking a step closer to marrying an Algerian woman.
If you get an Algerian wife, she is expected to obey and respect her husband.
An Algerian wife has all the right to visit her family whenever she wants to.
Online Dating In Algeria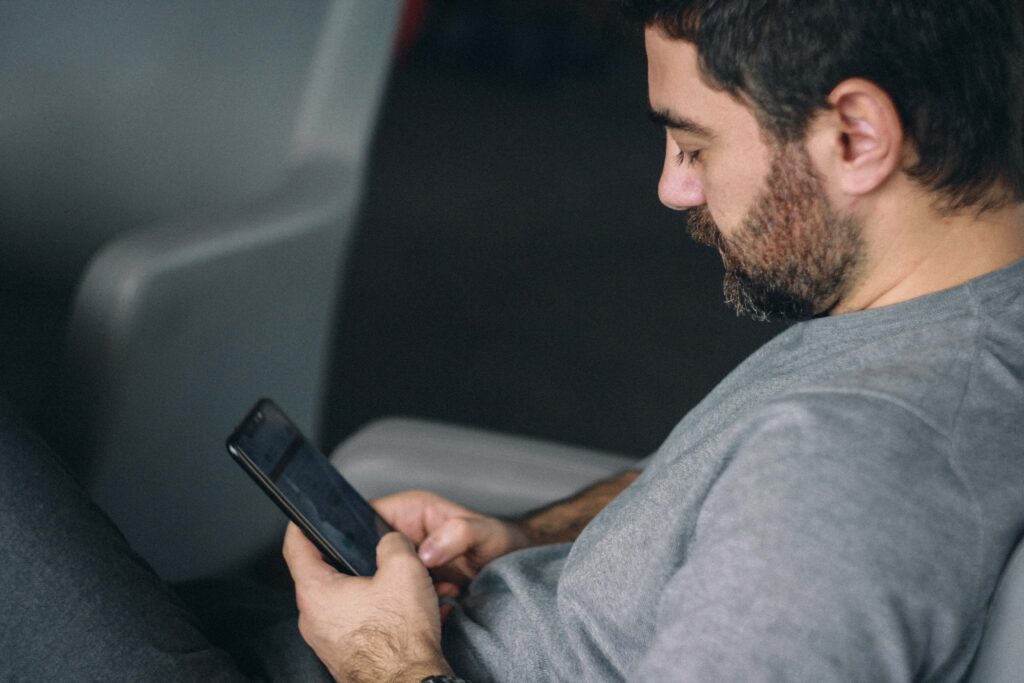 As years go by, Algerians have also adapted to online dating. As it becomes more and more accessible, it draws many Algerian singles to try it out.
Since many online dating sites have come out, you have a wide variety of apps to choose from. You can expect that you can have tons of options. But how can you find the best online dating site to get an Algerian date?
Suppose you want to embark on a journey of finding your Algerian match online. Then, you are in luck. Here's a complete guide on how you can ace your Algerian online dating game.
Find the best Algerian dating website. It can be overwhelming at some point when you want to put yourself out there, but you don't know where to start. Plus, the internet world is flooded with a plethora of online dating sites to use.
However, you want to focus on getting an Algerian date, so you will need a dating site that can help you with your goals. One of the best steps to take is to sign in to an online dating app where most of its members are from Algeria.
Choose TrulyAfrican, is an online African dating site that concentrates on connecting singles from different parts of the world to stunning African singles. You can easily connect with lots of Algerian men and women. Plus, the community in TrulyAfrican is fast-growing. There are a lot of singles that are all looking for love and friendship.

Tips For Impressing Algerian Singles
Online dating has changed a lot in the entirety of dating in Algeria. It would help if you learned how to get the attention of an Algerian girl or boy you like. Check out the points below to guide you:
1. Be polite
Nothing can beat the traits of a gentleman. Algerians are conservative people. They like to be with someone polite—and besides, being a gentleman who shows respect never grows old, even in the digital era. When impressing an Algerian girl, do not try to send naughty messages, or else you will immediately push them away.
2. Be fun
When chatting with Algerians online, one of the best ways to impress as a man is to be funny. Humor makes the conversation more interesting, making people drawn to you because of your bright personality. But, you still need to know the limits of where your joke is going. Try not to be too offensive. Always stay in the safe lane when making her laugh.
3. Be confident
If you're a guy, you need to give out an immediate good impression. Send out the right message. If possible, construct your message correctly, reread it before you hit the send button.
Algerian women will look at you the way you sent your very first message, so it is a critical step in fetching a date. Be confident by messaging them with a line that can spark interest.
4. Be keen on details
It would help if you looked through her entire profile. Check it entirely, not only at her photos. This way, she would know you are paying attention to the details. When you check her profile, you will get an idea of what she likes and what conversations interest her.
Then, it will be your starting point of where you will lead your conversation too. You can hold the attention longer if you do a little digging on their profile. This will also tell the Algerian girl that you are not like the other guy who only focuses on photos.
Algerian Online Dating Safety Tips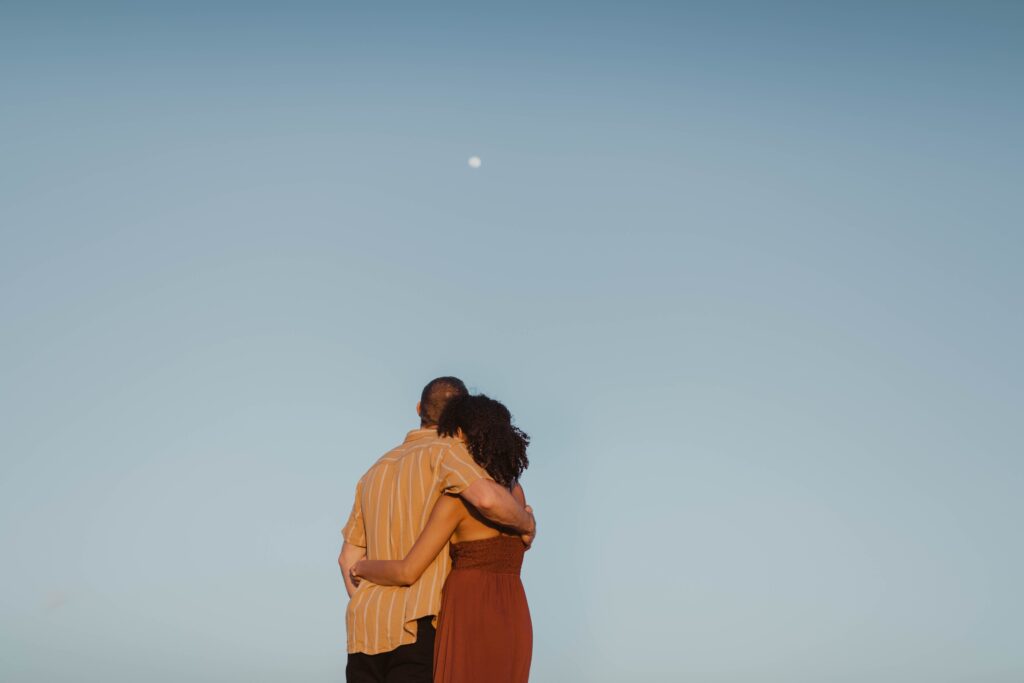 Let's face it. Online dating is undeniably fun. However, it would help if you were cautious of the things that you do and put online. Here are some safety tips when online dating with Algerians:
1. Only sign up on a trusted online dating site
There are many online dating sites in the market that claim to help you find the right match. But it would be best if you research first before you sign up and make an account. This way, you can compare the dating apps and go with the one that suits you the most. Always go for the trusted and proven dating app that can help you connect with Algerian singles.
Try to avoid dating sites and apps that let anyone message you. There will be a lot of people who will send you rude and explicit messages. If you want to avoid it, find the right site that makes you feel comfortable and safe. Remember: the messages you will receive will make or break your day.
2. Do not put too much info in your profile
Never display a lot of personal details on your dating profile. One thing that you can do is not to include your last name. Also, avoid displaying your contact information, as well as your social media account handles. There could be a lot of people who will try to steal your identity. After creating your profile, double-check the details you have included, and reevaluate it.
3. Wait until you feel comfortable
Never rush for a meet-up. Online dating is made so you can meet someone in the comfort of your home. So, please take advantage of it. Know the person a little bit better before you risk yourself meeting them.
If you are still searching for an Algerian lover, try not to get involved with someone who openly says they hasten for a meet-up. That is not a good idea, and you know that they are only after something too shallow. If they keep pressuring you and you feel it is too early for a meet-up, do not hesitate to leave. Always remember the right person will give you the time you need and will wait for you. 
4. Never skip an investigation
Stalking someone you have been chatting with on the dating site is a step many people take. This will help you know they are not just using some else's identity. You can check their Facebook, Instagram, and all social media apps that you can think of. Don't ever feel bad doing a little bit of research about them. It will always benefit you when dating online.  
5. Tell someone what you're doing
If you had enough time chatting and finally decided to meet your Algerian online lover. Then always be safe. Tell a friend or a family member where you are heading. Let them access your location. You can use different apps that will help your loved ones track you.
Make sure you set up a secure meet-up. Pick a place where there are lots of people. If your date picks the place, do a lot of research about the restaurant, cafe, or movie theater you are heading to. And, You should choose an area where there are lots of people such as a mall or a park.
6. Stop if you feel unsafe
Never compromise your safety. Remember: online dating should be fun and not scary. So, if the person makes you feel unsafe and uncomfortable, don't think twice and leave them. But of course, you also have to be honest about why you stopped. Never leave them hanging on why you put a halt on it.

Algerians may have traditions in general, but dating in the country differs from one individual to another. So, be ready to explore the web and find the Algerian single that is meant for you. Also, do not forget to apply the tips on getting the attention of these cuties that were mentioned.
Sign up on TrulyAfrican, not if you haven't! You can meet and talk with lots of beautiful singles from Algeria.