South African Dating and Marriage Customs
Dating in South Africa can be a complicated affair. That's especially true if you're a foreigner that is just warming up to understanding how things work over there. We expect that this is what you are actively doing, seeking to understand South African dating and marriage customs. If you jump into South African dating without basic knowledge of their beliefs and values about love and dating, things may not work out as smoothly as you expected.
It can be dynamic and daunting for a foreigner to engage in relationships with someone from another community. After all, each country has its own principles and beliefs. This applies to the attributes that make someone a suitable partner. So what you may consider romantic or friendly in your home country might not be well received in another.
We at Truly African are dedicated to helping you ease into foreign dating as smoothly as possible. And this article will walk you through understanding the basics of dating customs in South Africa.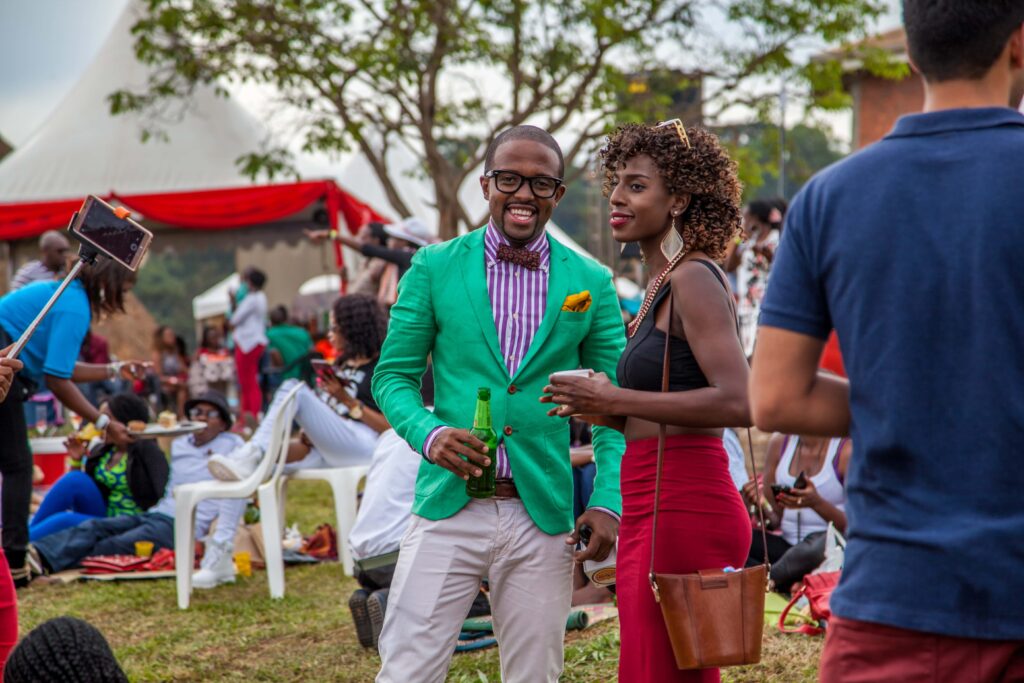 Dating In South Africa
South Africa is a diverse country. With over 11 languages and more tribes across the country, dating customs vary across all the tribes. However, there are a few generally-accepted rules that can help you build smooth relationships with South Africans. You can then learn and adapt based on the peculiarities of the culture and personality of the person you're with. Sounds good? Let's get into the general norms for South African dating.
Gender roles In South Africa
We have established that South Africa is an urban country, but their society is still largely patriarchal. They have gender roles that society expects men and women to live up to, and it is ingrained in many aspects of their lifestyle.
In South Africa, you'll find that men are the primary providers for their families; and women look to be taken care of by men, even when they have their jobs and own money. Many South Africans still believe that men are superior to women, and this gap is in many spheres of society. If you are coming from a more progressive country or have more liberal ideas about gender, you may take some time to find common ground with a South African single.
So in dating, men typically make the first move and ask the woman out. On a date, the man takes up the bill and does gentlemanly things like holding the door open. Chivalry is alive and well in South Africa!
Personality traits
Although we have mentioned that South African women were raised in a patriarchal society, they are also strong-willed and particular about their preferences. South Africans are known for their feistiness, making them exciting partners if you get on their right sides. If you get on their wrong sides, know that they won't take it lying low, and they will be quick to call you out.
South African women will show their affection for you by taking care of you, which will mostly present itself as cooking for you or cleaning your home. This is just a reflection, again, of the society they live in. They may be subservient as partners and want you, as a man, to make significant decisions concerning the relationship on their behalf. If you're not comfortable with this, you would have to communicate with your partner and make them comfortable enough to make decisions concerning the relationship.

South African men are charming and live up to the task of being there for their women most of the time. However, be prepared to share the attention of your South African man with his favorite football team. Football is a big sport in South Africa, and the men follow it religiously. The upside of this is that this also means they value fitness and exercise. You may be lucky to snag a South African prince with a tanned, toned body and ripped abs.
Sex and sexuality
About 80% of South Africans are Christians, and their religion preaches against pre-marital sex. Although some South Africans are westernized and don't regard this religious restriction, you may meet a South African single that wants a serious relationship but does not want to roll in the hay with you just yet.
However, homosexuality is legal in South Africa, so you are free to love whoever you want to, regardless of gender.
Meeting South African Singles
Where you meet a South African single can (and most likely will) determine your relationship's direction moving forward. If you meet a guy in the club, he's more likely to want a casual relationship or a fling rather than a long-term commitment. Of course, there are exceptions to this. As Chris Brown sang, 'who said you can't find love in the club?'
However, generally and realistically speaking, we'd say your chances of finding love in the club are pretty slim. If you want to meet South African singles to kick off a serious relationship with, here's where to go:
Online dating sites
Many South Africans are urban and tech-savvy, so you'll find suitable matches on South African dating sites if you correctly set up your profile and preferences. Many sites are available, but we advise that you choose a streamlined dating website like Truly African. We focus on matching you with South Africans and people from other African countries.
The sites are free with subscriptions that reduce your risk of running into spammers or scammers. You get stress-free matchmaking based on the details you supply in your profile. We have an in-depth profiling system that analyses your lifestyle, ambitions, and dating preferences to make tailored matches with members that you are genuinely compatible with. You can meet people who have the same interests and form a connection that can yield a long-term relationship.
Niche groups and clubs
Cities across South Africa have many activity-specific clubs that cater to people that have various interests. There are book clubs, ex-pat clubs, music classes, and many more groups that you can join where you'll be sure to meet people that share similar interests with you.
Some of these groups even have special programs dedicated to singles and are actively looking to date. Don't join any group or club by faking interest in them because you are desperately trying to date. Take things slow and be yourself every step of the way, and it'll surely pay off in the long run.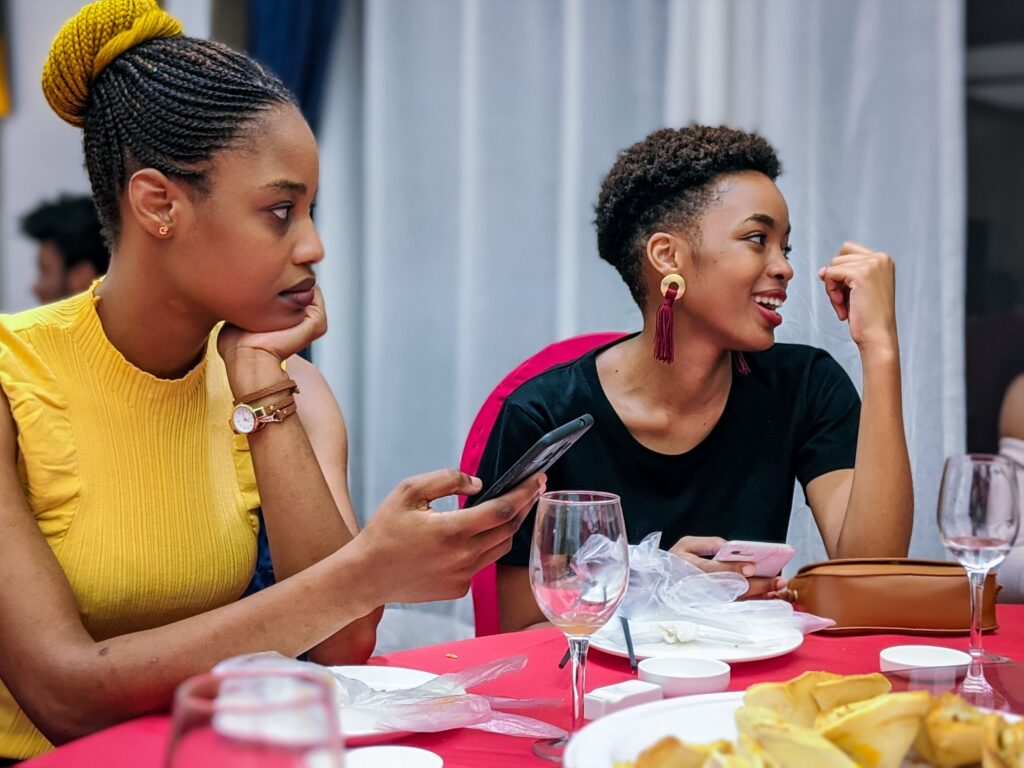 Make friends with locals
South Africans are communal, and you can use this to your advantage when you're searching for singles to date in South Africa.
If you build a stable relationship with a South African (maybe a colleague or a friendly face at the coffee shop), you'll find a good match faster because South Africans are known to set their single friends up if they think they'll go well together.
Make sure that you're genuine, though. If you pretend to be someone you're not just so that a South African can match you with their single friend, that may not end well in the long run.
Dating Customs In South Africa
The success of any relationship depends on the individuals involved, but certain cultural factors typically come into play while couples are dating.
Meeting the family
South Africans take their families very seriously. So if you're getting serious, you'll need to meet their family. If you make it to this point in your relationship with a South African, consider yourself lucky. South African families are usually large and welcoming, and they will win your heart with their robust sense of humor and, of course, their good food.
To make a good first impression, be courteous and charming. If you know anything about South African sports, you can start a conversation with the family's men. Also, bringing a gift, like a bottle of good wine, can make a good impression.
Marrying a South African
If your relationship with a South African progresses towards marriage, you'd have to understand some customs required for the marriage to happen.
South Africans do not discriminate against any race or tribe. With that said, some traditional families like their children to marry from their tribe. Like in many cultures, you will have to go to the bride's family to ask her father for her hand in marriage. It should go without saying that this should not be the first time you're meeting the family. It would be best if you took some time to build a relationship with family members before you propose the idea of marriage to them.
One of some Black South Africans' cultural traditions is the "Lobolo". It is a dowry offered to the bride's parents as a token of appreciation for bringing their daughter into the world. The dowry includes giving a cow known as "inkomo kamama" (a mother's cow) and a monetary donation of $5,000.00 to $10,000.00. Although some still donate a cow and a monetary present, some choose to have an entirely monetary gift instead.
After the traditional marriage ceremony, most people then do a church wedding. These are similar to any you'd attend in a Western country.
In recent times, South Africans are doing less marrying, according to their government statistics. Couples are simply moving in with each other and carrying on with life, so your South African partner may not pressure you to marry, even if you two are getting really serious. That's a heads up so that you don't conclude that they're not proposing marriage because they do not love you.

As always, we wish you the best in your search for love and we hope that these tips on South African dating and marriage customs can help you. We have provided many resources at Truly African to aid that search, so feel free to use that advantage here. Who knows? You may be our next success story!