How to Find Single South African Women Online
South African women are the real deal. We know it, they know it, the rest of Africa knows it. Their beauty and spirit are super attractive, and dating them could be the highlight of your love life. However, many people do not get lucky with meeting South African women to date. Even if you do, there may be a lot of nuances and differences in communication between you two that could hinder a solid connection. Does that mean you will miss out on the goodness of dating a South African woman? No, not on our watch.
South Africans are really into online dating sites. So if you do not have much luck with offline love, maybe the next best thing is to take things into your hands. Literally. Get tapping on your phone or laptop keyboard and be ready to step into a world of countless possibilities. The perks of dating online are many, although it takes some work for it to work, but what doesn't?
In this article, we'll give you premium insight into how online dating works, and help you to use it to your advantage because the abundance of options online is another problem that you'd need skills and some background knowledge to tackle.
Don't worry- we won't overwhelm you with more info than you can handle. But just so you don't miss anything, get a notepad, and let's dive into the nitty-gritty of finding yourself a beautiful South African lady to love.
First, let's look at the perks of online dating. There's a lot of bad PR around looking for love online- many people have cringe stories of receiving random unsolicited pictures of nether parts, and there's the occasional perv that's 40 years older than you. These stories have truth in them- online dating is not entirely a sea of interesting people looking for love. But let's face facts; neither is the real world. And if our success stories on Truly African are any indication, there's hope in online dating. You just have to be willing to make an effort, and we will give you reasons to.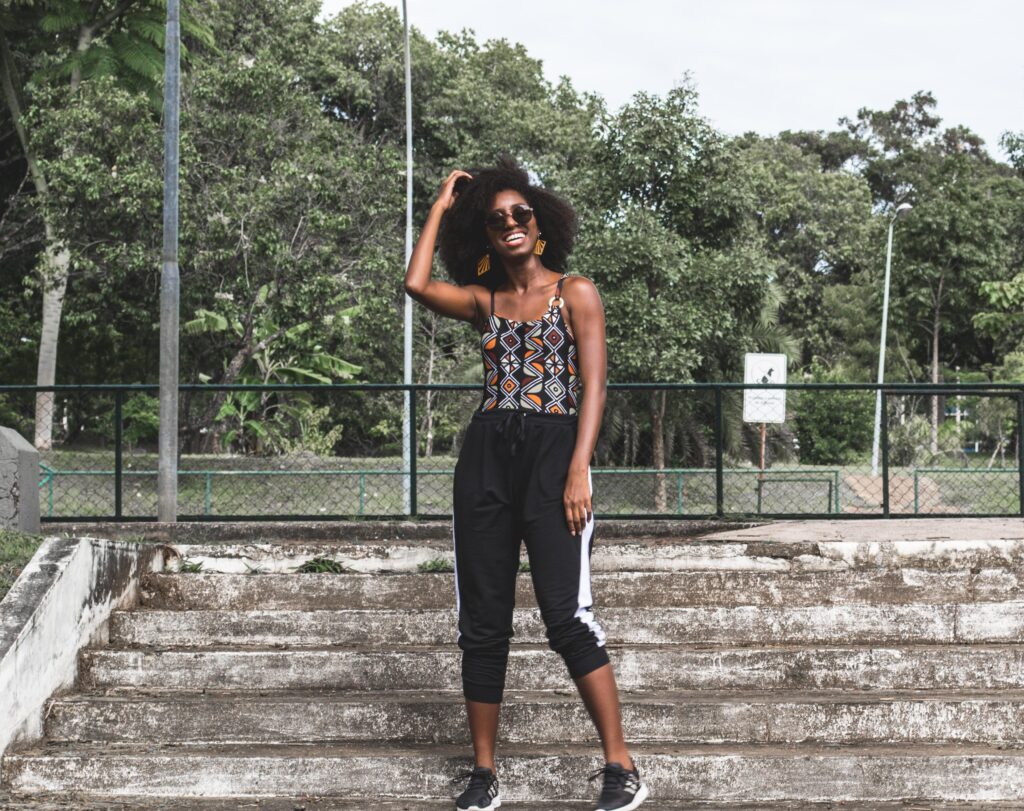 Perks of Online Dating Sites
1. Countless options
On online dating sites, you get to meet more people than you can meet in real life within a short time. Meeting the right man or woman is a game of numbers, and you will be able to maximize your chances of finding a partner if you contact a large number of potential matches.
If you're new to South Africa or you're an introvert who'd rather not keep going on trial and error dates, then you should sign up on a South African online dating site. That also applies to you If you're sick of being confined to dating friends of your friends, or getting match-made with your cousin's boss' friend's sister with whom you have nothing in common. Widen your pool of possible dates by getting online and building an online dating profile.
2. Find people who share the same interests as you
One of the benefits of using online dating to find a date is that you will be able to get in contact with people who share some of your hobbies and interests. So you're going to have more luck having a chat with a man or woman you're likely to get along with, than if you're going to start talking to someone in a bar or club.
You'll know right off the bat because you can get to know about the person before you decide to physically meet. Most online dating sites require users to enter profile information that includes sexual orientation, hobbies, and interests, so you don't even have to start a chat to find out the basics about your match. It's like a background check; only now it's before you meet the person, not after.
Online dating takes the guesswork out of dating, to an extent. This goes to say that you should pay attention to your profile when setting up your online dating account. Adding your preferences and interests will increase your chances of getting found by like-minded people online.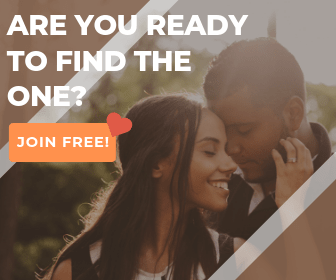 3. You can put your best foot forward
With online dating, you can dictate and direct how you want to come across. If you're an awkward or shy person offline, the relative anonymity
of being behind a screen gives you the opportunity to put the best parts about yourself first.
Also, there's little fear of embarrassment since you are typing from the comfort of your home. The abundance of options means that you can always start a conversation with a new person. There will be no hard feelings.
4. Boost your confidence
Kicking things off with singles offline could help boost your confidence big time. Online dating sites help to hone conversational skills- because that's all you have at your disposal. You get the chance to test conversation starters on a lot of people, so you can really take time to discover what works and what doesn't. The more you do this, the better you get at starting and keeping conversations and this is something that will help the quality of your relationships online and offline.
5. It is cheaper
Using online dating sites has an economic upside, too. Meeting people online is a lot cheaper than going on countless dates hoping that the person you're meeting this time will be the one you've been looking for. With dating sites, you get to weigh your options and test the strength of your connection before you take things offline and have to spend on dinner and some cologne. You'll save yourself some bucks and a lot of heartaches.
Now that we've checked out the main upsides of using online dating sites, let's look at how you can use them to meet South African women online.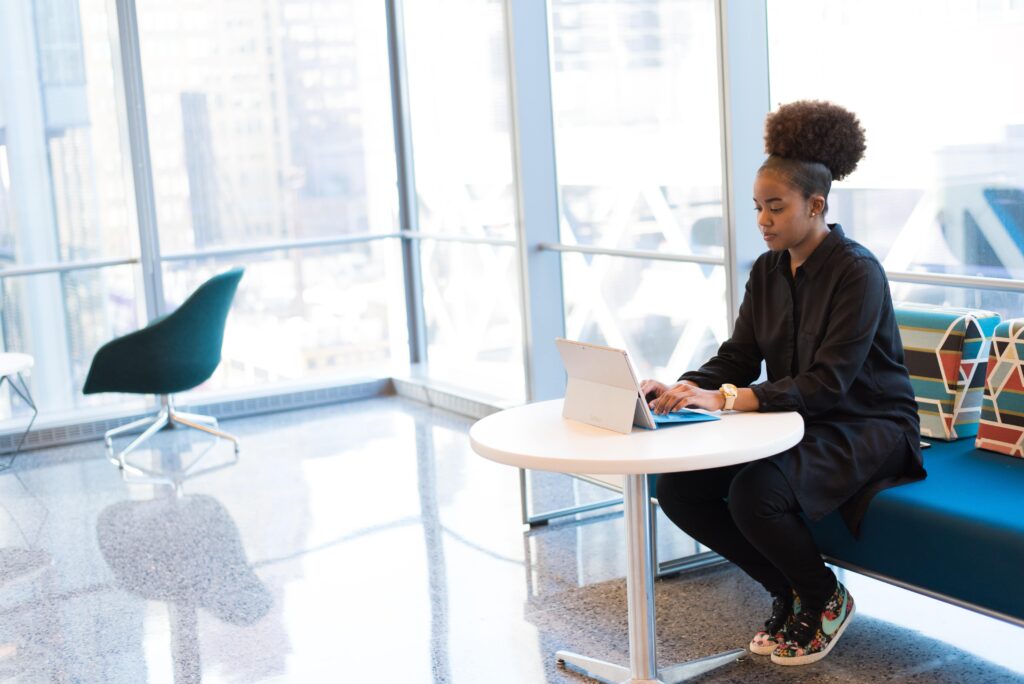 How To Find Matches In South Africa
1. Pick Your Sites Wisely
Online dating isn't one of those eenie-meenie-miney-mo games. You can't just close your eyes and choose one. Actually, you can, but the chances of finding a suitable match will decrease drastically if you take that approach. You have to be selective about it.
Some apps have a reputation for being hookup apps; others are designed to connect users with the same faith or some other shared hobby or attribute. Truly African has a 'Search Location' feature where you can look for singles from many African countries. You could even use this filter feature to find people close to you, so that distance would not be a hindrance to your getting it on.
2. Sign Up on the Dating Site
Many dating sites ask for the basics to create an account for you- your email address and a secure password. After that, you have to provide your name, age, and country. Make sure that you supply genuine information, as all these details are fundamental in determining your matches.
3. Upload a Profile Picture  
South African ladies love clean, well-groomed men so use your best picture to display on your profile. Pick a picture that accurately reflects your physical appearance — don't use overedited pictures or pictures that show your features disproportionately. It may be tempting to use editing apps to create an unrealistic image of yourself in order to attract more people, but be true to yourself. You may eventually have to meet prospects offline, and deception will break the relationship you two could have even before it starts. South African ladies do not tolerate deceptive men.
Choose a picture of you smiling brightly- that makes you more approachable and attractive. Pictures do speak a thousand words, so you have to pick one that best conveys your personality online. People will judge you based on many things- and your profile picture is one of them.
Truly African has photo upload guidelines that shun nudity or pictures that do not have a face in them. So nude pics or logos of your favorite football club won't work here.
4. Write A Profile
Here's your chance to show off some personality. Focus on the most significant attributes, so that you can get matches that share the same interests as you right off the bat. Be specific about your best attributes, and what you're looking for. You could get creative and hint at your knowledge of South African culture by throwing in a few words or slangs.
Write your bio in a loose, conversational manner without trying to oversell yourself. After all, this is not a CV or an audition. Don't be afraid to be vulnerable. Revealing that you cry when you watch Titanic could be the sweet spot that endears your perfect match to you. Showing vulnerability can be attractive because it would mean that you're comfortable in your own skin and confident to show that you're just as human as the next guy.
Overall, be optimistic about your search. It is not uncommon to see South African women dating foreigners, so there aren't more barriers hindering you from loving a Southie babe. 
We wish you good luck with your search for single South African women and hope that you have found some helpful tips in this article. Now go for gold, soldier!