How To Meet & Date Ugandan Singles
When it comes to the singles of Africa, Uganda offers a unique type that will make you want to meet and date one. They are not the typical African people you see in movies that do not accurately depict them. You will see the difference if you browse for Ugandan singles' dating profiles here at TrulyAfrican.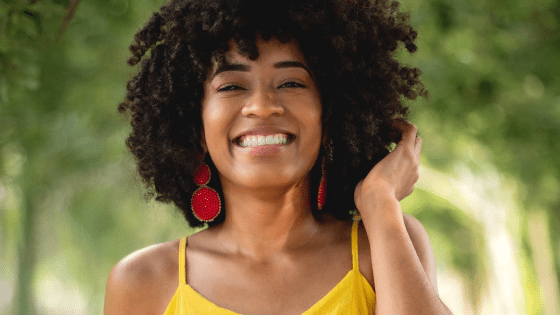 Ugandan singles are the right mix of beauty, brains, and excellent work ethic. Don't think of them as show-offs. Ugandan locals are very proud of their unique culture and beautifully striking physical features.
The singles of Uganda are strong, brilliant, and ambitious in a way that they always shoot for their goals in life. When they want to achieve something, they always come through.
Related Article: Characteristics of an African Woman that You Need to Know
The current government of Uganda is making it a priority to empower its people. This movement is for the benefit of their attributes, but mostly because of their inner character and intelligent minds.
Ugandan singles are known to have strong wills. You wouldn't want to miss out dating even one of them. Let's begin by understanding what are the ways to Ugandan dating.
How to Meet Ugandan Singles
Meeting people everywhere in the world comes in two practical ways. You probably know it already, but it doesn't hurt to have additional knowledge about how to do it effectively.
Of course, everybody wants the best results out of anything. For every person out there who yearns of dating Ugandan singles, you have the option to meet them through the traditional or modern. Details about these two ways are below.
Nothing Beats the Traditional Way of Dating Ugandan Singles
Most definitely! You can't beat the feeling of meeting someone in person. Way back, the interaction of meeting someone face to face boosts self-confidence, and it makes the two persons interacting feel great.
With the things that have been mentioned about Ugandan people, you don't want to miss the chance of getting to know them when they're right in front of you. They won't shy away from exchanging conversation especially if it's something interesting and has meaning.
Because Uganda has a large population, its women-to-men ratio is at a high number. You will have plenty of beautiful and strong-willed women and men to choose from. You just need to wear a genuine smile, and they'll give a smile back.
Related Article: How To Meet Black Singles Looking For Love
Fast and Easy Modern Way
If you're not physically in Uganda, meeting people online is the most accessible path to dating Ugandan singles. Today's ever-evolving technological advancements have allowed people around the world to connect and communicate online without having to leave their seats or their homelands. A prime example of this is through online dating websites.
Anyone can talk in real-time through chat, voice calls, and video calls. The leading online dating website in Africa is, you guessed it right, TrulyAfrican. All you need is just a fast and reliable internet connection, a computer/handheld device capable of connecting to the internet, this website, and YOU. The best thing about meeting people in Ugandan dating websites is you can do it anytime you can and want.
Sign up now for free to get your groove on with Ugandan dating, so you can apply what you're about to read after this sentence.

Best Tips for Uganda Dating
Dating Ugandan singles isn't that complicated unless you are a complicated man yourself. They only require someone to have the right intentions, as any person would want from any match.
You don't need to have a shining armor and noble steed to impress these strong people. They can handle themselves and know how to handle their matches. Have a great look at the following tips listed below to help you with your Ugandan dating struggles.
1. Have confidence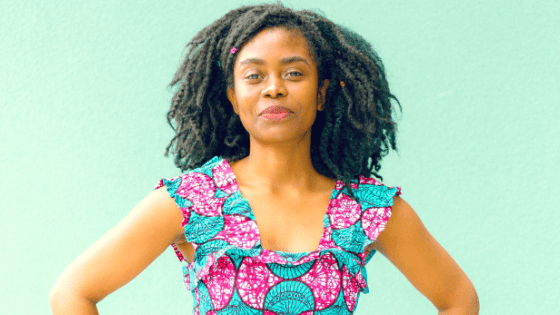 Ugandan women and men are a confident bunch. They know their worth and what they are capable of achieving. That's why they also want their matches to have the right amount of confidence. They don't need your money or luxury cars to make them head over heels for you. That stereotype is untrue and long gone.
You can be confident in front of anybody by first accepting who you are and learning to love the person inside you. This tip perfectly coincides with the next one.
Related Article: 5 Facts To Know Before Dating African Singles
2. Be honest
Honesty or being honest doesn't only mean telling the truth. It's also showing the truth of who you are, both the good and the bad. Accept the bad things you might be hiding, and you can turn them into something you can improve upon.
People tend to hide the truth and pretend to be someone else in front of the ones they like. You should consider stopping the facade you're building as people nowadays can see through them, and Ugandan singles are great at it.
3. Show your funny side
Ask any woman out there if this statement is true. If so, you'll find yourself channeling your inner Jim Carrey or Eddie Murphy in front of the mirror when you finish reading this article. You don't necessarily have to have a hundred pickup lines to make Ugandan locals laugh.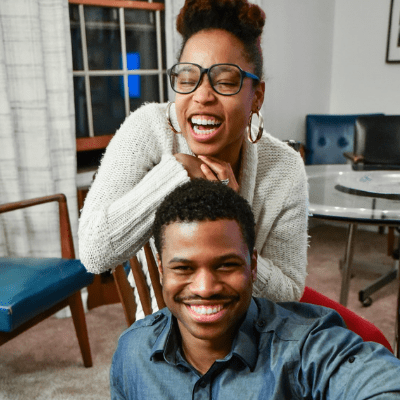 Having a sense of humor is a much better way to your match's heart. Laugh at their jokes, or make them giggle now and then with fun stories and pick up lines. They are naturally fun and happy people, so it's not that hard to have them burst out a laugh when you're out on a date.
It's important to remember that when dating Ugandan singles, your jokes shouldn't be offensive to their family, culture, and personality. Sensitivity towards their feelings should still be implied.
4. Keep your emotions checked
There's nothing wrong in being emotional, but showing too much of it will turn anyone off. Don't confuse this with being emotionally unstable. Being overly emotional is when someone's displaying too much of their feelings and quickly gets excited over anything.
5. Keep the mystery going
Don't let the mystery pan out when you're continuously dating one Ugandan woman, especially if it's going serious for you both. Keep some of you in mystery to them, don't let it all out at once.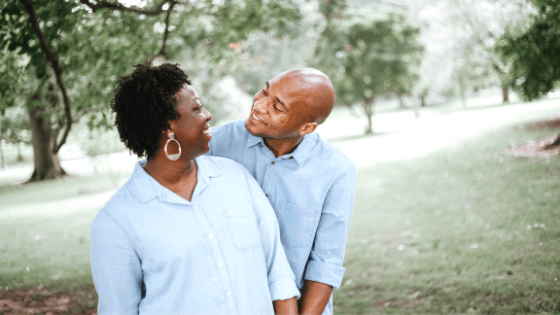 Slowly reveal everything about you. Being mysterious gets your matches more interested, than someone going all out already, even if it's just a few days after you met.
6. Have a goal in life
Nothing attracts Ugandan singles more than a goal-oriented person. Set goals in life and show them you're on the right track, in no time they'll be along for the ride to support you achieve them. They have their own goals to achieve, and they like to do it more together with a person aiming for the best in life.