How to Use the Most Popular Dating Apps In Tanzania
Tanzania is a country of beautiful landscapes and even more beautiful people. Even better is that they exude beauty from within and treat both close friends and family and strangers alike with warmth and kindness. It is no wonder, then, that people always want to know how to use the most popular dating apps in Tanzania.
Those who have never been to Tanzania or have only visited for a short time will undoubtedly find themselves curious when hearing about the places, its people, and its culture. More so if you find yourselves falling for the locals and wish to get to know them more in a romantic setting.
Traversing uncharted territory may be unsettling, but there is no reason to fret. The first thing you'll need to do in order to be successful is to equip yourself with adequate knowledge, especially when it comes to the online dating methods in Tanzania. After, you can then strive to find the perfect match and build a relationship with them.
But where to start?
Consider this guide, which can help you with the know-how of the most popular dating apps in Tanzania. All the while, you will catch a glimpse of Tanzania's rich culture and diverse dating scene. Make sure to take notes since understanding the customs of interracial dating is part of the important recipe for a successful love story.
Prepared for a good romance with a Tanzanian? Let's dive in.
Exploring the Modern Tanzanian Landscape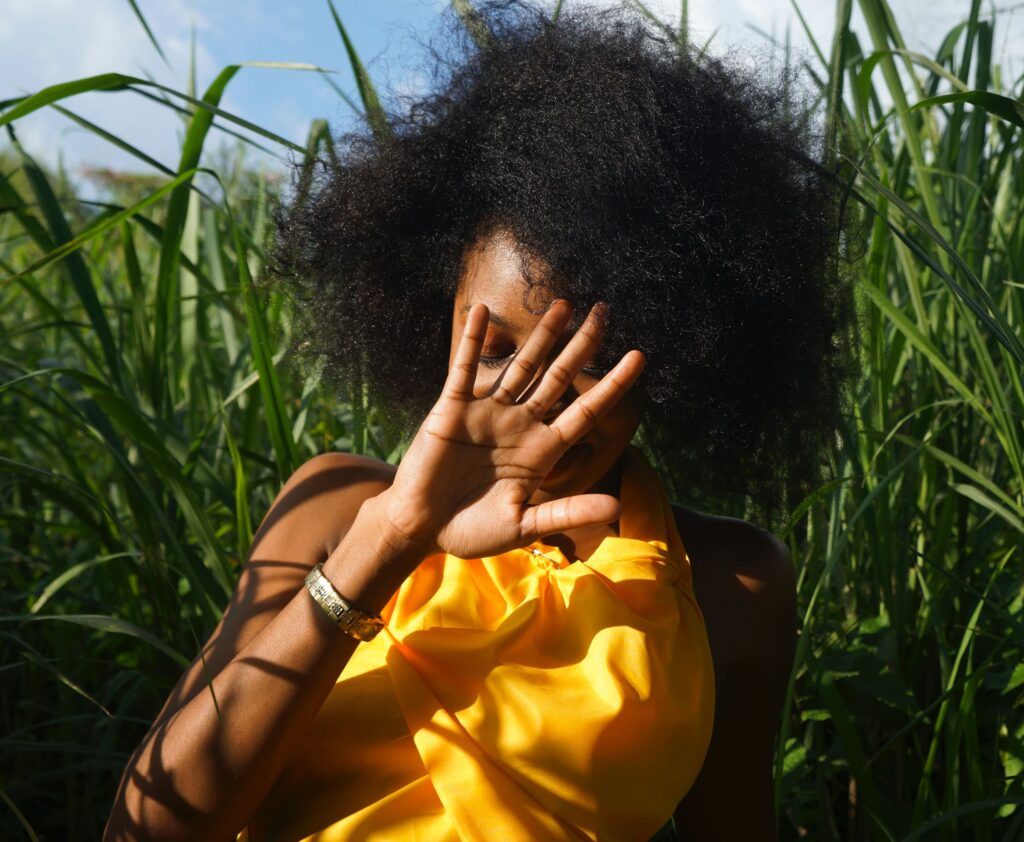 A Solid Foundation Guarantees Success
Some dating basics are universal, like speaking a common language and getting to know your date on a personal level.
With that said, it doesn't hurt to come prepared with conversation starters. For one, careers make for an excellent topic, and it's crucial to know that many Tanzanians work in Agriculture, Manufacturing, and Telecommunications. Breaking the ice with this topic can lead to a fruitful conversation about passions, hobbies, and life aspirations. Plus, being a great conversationalist tends to impress any potential matches you may encounter on dating apps.
In the same vein is the language Tanzanians speak, which consists of English and Swahili. Many Tanzanians may speak English, but you'll need to know that there are just as many, if not more, who only speak Swahili. If you're looking to pursue a long-term relationship, it's best to brush up on Swahili on the chance that your future partner speaks little English.
Speak with the Mouth, Talk to the Heart
Everybody knows that conversations are one of the components that contribute to a healthy relationship. It's especially essential when you're online dating in Tanzania since every conversation can make or break your chances of meeting the other person in real life in the future.
To help you win Tanzanians' favor,you'll need to be genuine in every interaction. Plus, you'll need key topics to bring up, a few of which we have already mentioned in the previous section. You'll also need to add to that culture and tradition, as many Tanzanians are conservative and proud of what Tanzania has to offer.
Talking about their roots is highly recommended. Although, you need to make sure you've done proper research about their culture and beliefs before doing so, lest you want to offend a potential partner. Also, learn more about Tanzania's various lifestyles, and you're guaranteed to have smooth flowing conversations.
Beliefs Make a Man (or a Woman)
Another facet of Tanzanian culture that we should be mindful of is religion. While there is no official statistic, the estimate shows that most Tanzanians (around 80%) are Muslims and Christians. If you are not a Muslim, learning about Islamic customs can gain you plus points in the future. After all, you're never quite sure if your future partner will practice it or not. Better to be safe than sorry.
Aside from religion, try to talk about other things that you find interesting about Tanzania. By telling them what you know about their culture and language so far, you're showing them that you're genuinely interested in pursuing romance p despite the challenges that an interracial relationship may pose.
A Two-Way Street
Tanzanians love telling stories. They find it enjoyable to talk about anything and everything under the sun, all the while keeping the mood light. Conversations with them will never feel like a chore, even on online dating apps.
As welcoming and open as Tanzanians may be, you shouldn't let them do all the talking. After all, they also come from a culture where the people love to learn about others, even if it's through reading stories online or hearing it first-hand from others. So, don't forget to divulge information about yourself as well. Dating apps in Tanzania (and all over the world) make it possible to introduce oneself before starting a proper conversation.
When signing up for online dating applications like Truly African, try to be as truthful as possible. Doing so ensures that any match you make is founded on honesty and prevents unwanted surprises later on.
Through The Screen Romance
Once you've got the basics down, you'll need to settle the score. What is it that you want from these matches? You can set a clear goal for yourself (and your matches) by finding the answer to this question. Your desires will also set the tone for any conversation you have, so try to figure out if you want mere friendship, a casual relationship, or something long-term.
After, you can then move forward to online dating sign-ups. TrulyAfrican, for one, is popular in Tanzania and can help you with your endeavors.
Regardless of the site that you opt for, remember this: Honesty is the best policy. When signing up for online dating applications like Truly African, try to be as truthful as possible. Doing so ensures that any match you make is founded on honesty and also prevents any unwanted surprises later on.
The Not Quite Biographical Experience
Dating apps in Tanzania have unique features that differentiate them from other apps and sites. However, they all share a commonality in that users need to set up their profiles to have a successful online dating experience.
To get yourself started, first treat your profile as your personal marketing. A lot is at stake, so you'll need to take your time to craft a profile that not only portrays you in a positive light but a light that draws attention as well.
Here are a few key tips for a better profile creation experience.
No one wants to go through a dating profile that's essay length, nor does anyone want to read a biography. To improve your chances of getting stellar matches, keep it short and sweet.
Only include the necessary information, like what makes you unique—this can be your passion, hobbies, or even career. If you're thinking of highlighting a quality, such as wittiness, don't say it outright. A funny person doesn't claim they are funny. They show it through jokes, puns, or quips.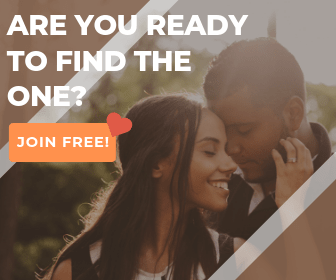 Studies have shown that humans tend to fall for similar people in terms of lifestyle, dating preferences, and familial opinions. If you want to forge real connections that can span a lifetime, stay true to who you are.
This shouldn't just begin with the profile portion, though. If the site or app you have chosen has a Q&A that better matches users with others, answer truthfully, too. People will be more drawn to someone real and relatable, after all.
The Visual Glitch
Attraction plays a critical role in any romantic relationship. Since you're online dating, you'll do well to include unforgettable visuals in your profile: meaning, excellent profile photos.
Dating apps in Tanzania put limitations on the number of photos you can post on your profile. The photos should also be decent lest users want to be blocked and reported.
No matter your chosen dating app's upper limit, try to keep your profile photos below four. Here are the qualities that these four photos should possess.
Your matches should know what you look like, so the first photo should best showcase your facial features. Try to go for a headshot where you're smiling a genuine smile. Such a photo not only makes you warm and appealing but also intrigues people into checking out your other photos and profile description.
Next up is a full-body shot that showcases your best (or favorite) outfit. This photo can help matches discern how you carry yourself in everyday life. Some would even use this shot to see how well you take care of yourself. So, remember, angles and an eye-catching expression are your best friends.
Following the full-body shot is a passion photo. This photo should showcase either your hobby, favorite sport, or even an adventure you have gone on in the past. It works well with your profile description in that it makes you unique and stand out from other users on the app.
Lastly, the bonus shot. Taking into consideration the first three photos, the last one should portray you in a different light. Have you been going to lively photos? Then perhaps opt for a serious or black and white photo to add a bit of flair to your catalog.
Have you already set up your profile and are satisfied with it? It's time to move on to the most thrilling part: actual online dating.
The Love Woes
Even in contemporary times, Tanzanians can be a bit traditionalist and conservative. Many are still really private about their dating life. Moreover, outright "online dating" isn't a well-received notion in Tanzania.
The elderly, and society in general, judge and look down on unmarried couples. Not only that, but people seem to be very awkward when talking about personal relationships with strangers. Keep this in mind when you've begun conversing with your matches: Patience is key.
Language barriers can get in the way of your communication. More than that, cultural and religious customs can be really different from a Tanzanian and a foreign partner.
As unnerving as it is to date someone from a foreign country, it isn't all lows moving forward. If a Tanzanian chooses you as their partner, they will adjust and put in a lot of effort, too. They know that relationships are a two-way street, so you can receive the same attention back by showing them that you care. Be it through online chatting or video and audio calls.
Before you can get to that comfortable position, though, you'll need to initiate conversations. (Or wait for them to do so). If it's starting on your end, a friendly hello accompanied by a curious question about their interests can get the job done. Try to use cute emojis, too.
Do mind the time zones if you hail from overseas. To communicate easily when you chat, you can use the translation feature.
All Is Fair
Building an interracial relationship seems to require a lot of learning and understanding. Always remember that all kinds of relationships need effort for it to become beautiful. A happy and fulfilling romance with someone you desire will always be worth it in the end.
Plus, there is no harm in knowing the beauty and the richness of someone's culture and lifestyle. Adjustments should always be made when a relationship is present. So why not go all out and have fun in the process, right?
You will get to meet good people, learn another language, eat fantastic food, learn histories, customs, and beliefs that are so interesting that they will never bore you.
In Love
Finding love in Tanzania should always come with a few things in mind, especially when using the most popular dating apps in Tanzania like Truly Africa. Keep in mind that just like you, your partner has lived their lives in a certain lifestyle.
Tanzanians were taught their beliefs and traditions different from yours. It would not be fair for them if you demand them to adjust for you when you have not made enough effort on your part as well. Consideration and acceptance are one of the keys in order to build relationships anywhere, especially through online dating in Tanzania.
If things really go well, you and your partner are bound to meet in person one way or another. Still, discretion and consent should always be at work. Make sure that both of you are on the same page when it comes to your relationship.
Always communicate well. Listen to them and talk to them as well as you can. Make sure that the relationship is fun that it brings both of you joy and comfort.
Yes, you have made it to the end of the article. Amazing! This way, you have completed the guide and are now well-equipped with the things that can help you use online dating apps in Tanzania! Best of luck with your next romantic experience!