20 Exciting Things to Do In Egypt
Egypt is known for its magnificent temples and pyramids, but it has a lot more than what you may have picked up from TV and movies. It has sights to see that will more than exceed your expectations. Aside from the ancient beauty this country offers, Egypt's modern structures are a sight to see, as well.
If you are headed for Egypt to spend time with your significant other or even with friends and family, you certainly choose the right country to go for an adventure. Here's a diverse list of fun things to do in Egypt:
1. Explore The Pyramids Of Giza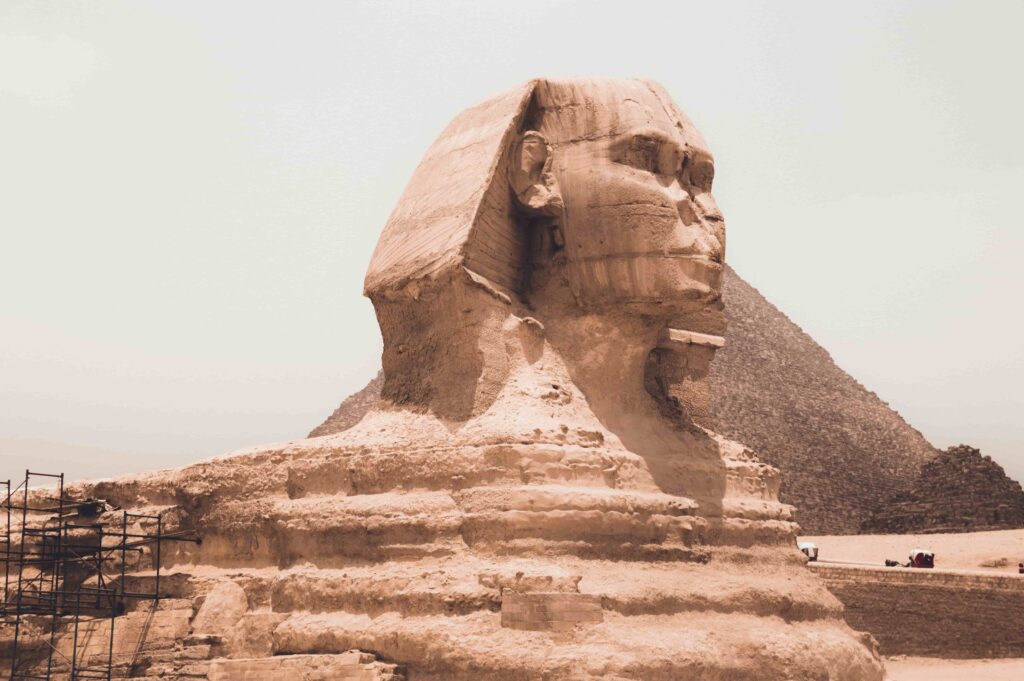 | | |
| --- | --- |
| WEBSITE | Pyramids of Giza |
| LOCATION | Al Haram, Nazlet El-Semman, Al Giza DesertGiza Governorate, Egypt |
| OPERATING HOURS | Daily: 8 AM – 5 PM |
The first on the list is, of course, a visit to the iconic pyramids of Giza. It is simply the first thing you think about when you think of Egypt, and it is iconic for a good reason.
The Pyramids of Giza and the Sphinx are some of the most iconic spots in the world. It is considered the oldest of the seven wonders and the only true Ancient wonder left on the planet.
You need to allocate a good amount of time in your day to explore everything since there's a lot to see. Enjoy a short camel ride, which will be a unique experience with someone you love. You also can't forget to take photos of the pyramids and the sphinx.
2. Reach The Summit Of Mount Sinai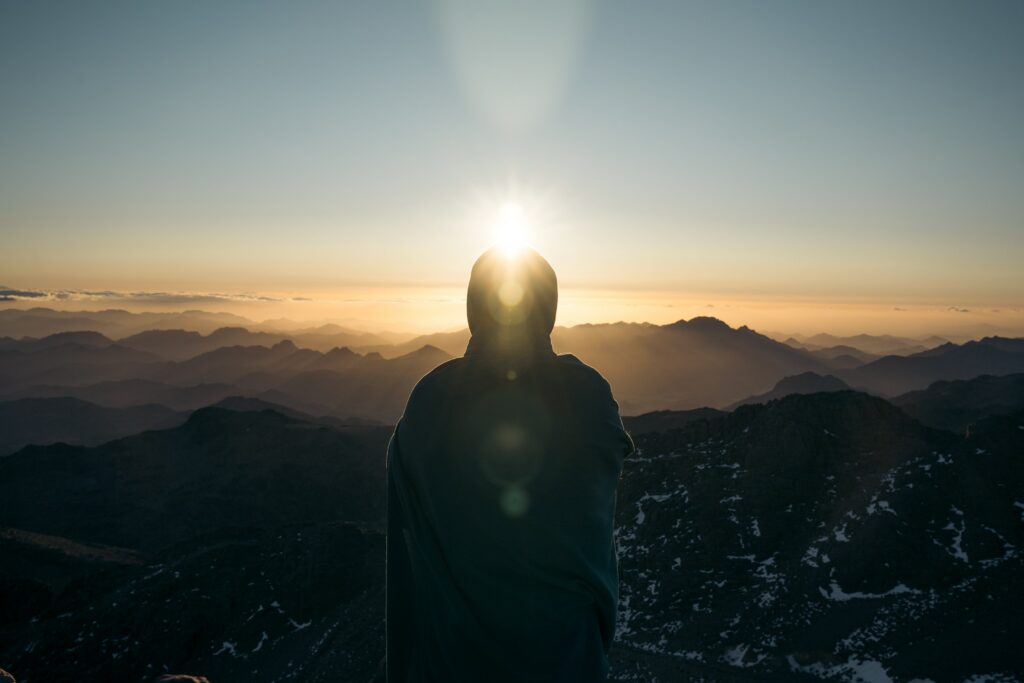 LOCATION
South Central Sinai Peninsula, South Sinai Governorate
Egypt
OPERATING HOURS
Open Daily
If you and your partner want to challenge yourselves, joining group tours to hike mount Sinai should be on your list. You have to walk 3 miles to get to the top. There are also many kinds of hiking trails, and you can either opt for the steep trails or the slow and steady trails (which are recommended for beginners).
There are multiple group tours that you can choose from. All you need to know is that most of these tours start early since some people prefer to take rests and want to hike slower than others. The goal is to reach the peak at sunrise, so the tour guides will generally pick you up at night at 9 or 10 in the evening.
3. Scuba Dive In The Red Sea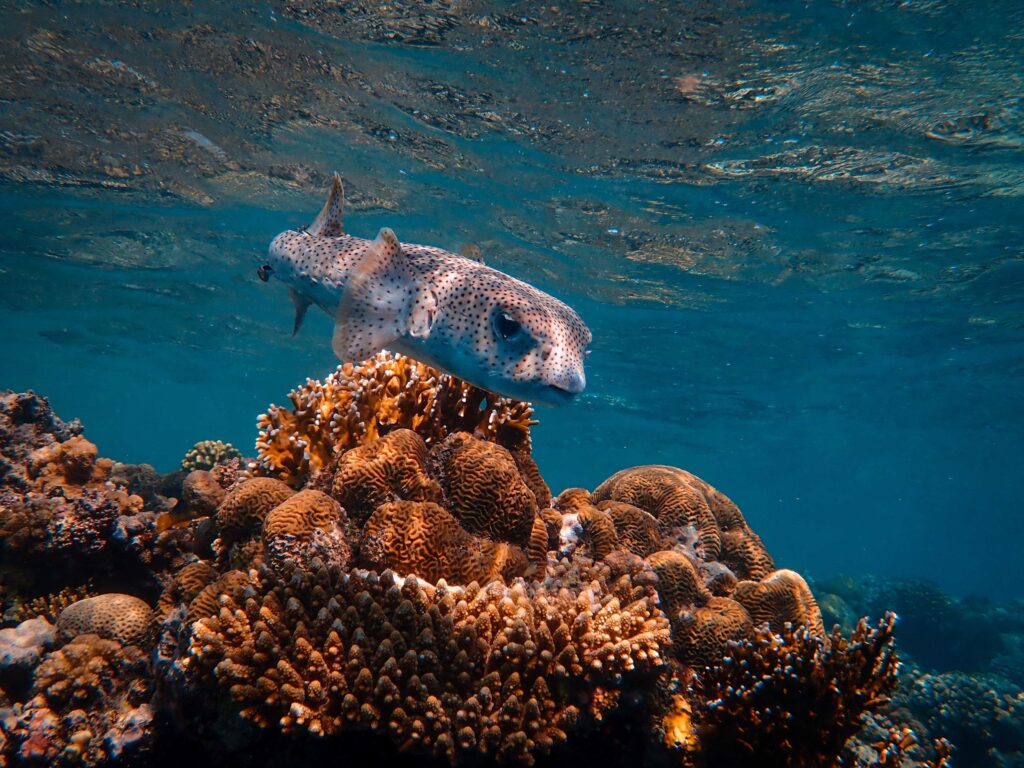 | | |
| --- | --- |
| LOCATION | Multiple destinations for diving |
| OPERATING HOURS | Open Daily |
Another adventurous yet unique experience with your other half is to try out scuba diving in the Red Sea. The Red Sea is a magnificent diving destination, where you'll be able to see the most beautiful coral reefs and an assortment of marine life.
It is also deemed one of the seven wonders of the underwater world, which can be a one-of-a-lifetime adventure for you and your partner to try together.
4. Tour The Valley Of The Kings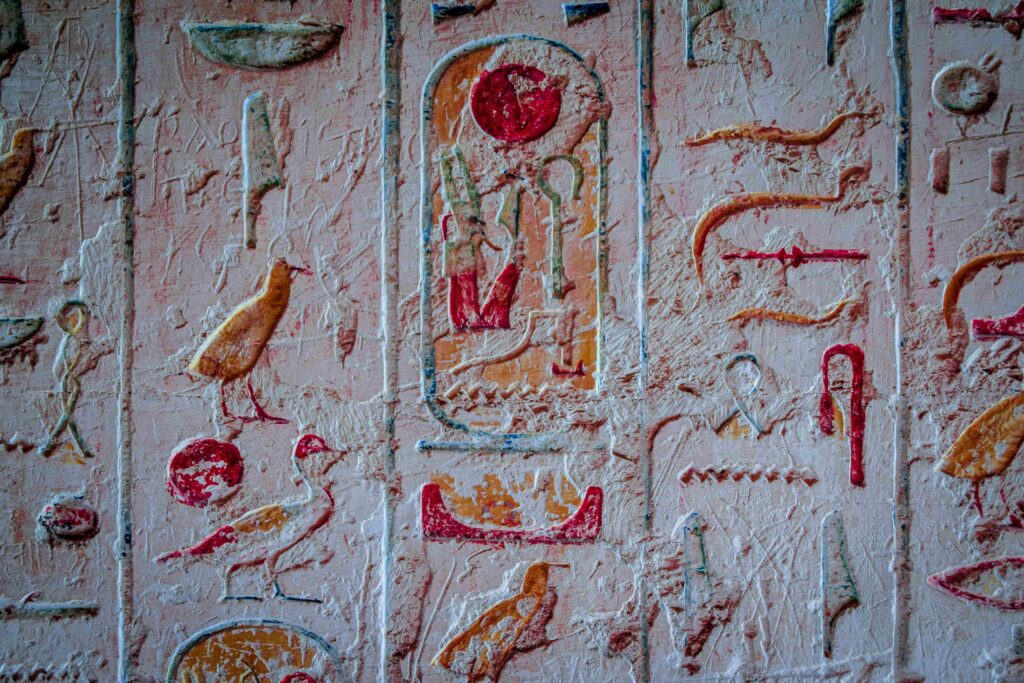 | | |
| --- | --- |
| WEBSITE | Valley of the Kings |
| LOCATION | Luxor, Luxor GovernorateEgypt |
| OPERATING HOURS | Open Daily from 7 AM – 5 PM |
A trip to Egypt wouldn't be complete if you won't scout to see its ancient world. One of the things that you should tour is the Valley of the Kings. The distinctly painted tombs of the pharaohs who ruled the country are its most popular attraction.
You and your date might have to experience blazing heat, but at the end of the day, you'll realize it is surely worth it since it is one of the most go-to and awe-inspiring destinations in Egypt.
5. Take A Detour to The Valley Of The Queens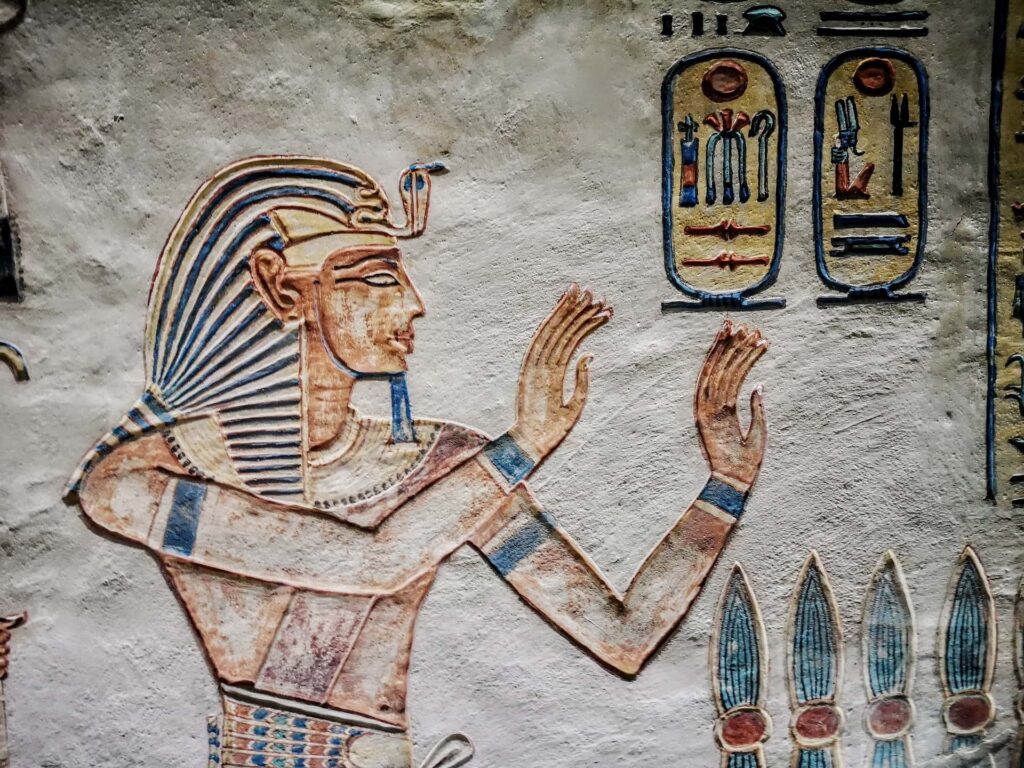 | | |
| --- | --- |
| LOCATION | Luxor, Luxor GovernorateEgypt |
| OPERATING HOURS | Open Daily from 7 AM – 5 PM |
After you have visited the valley of the kings, the next stop should be the Valley of the Queens. It is the burial site of the wives of the pharaohs. Most of the ancient tombs you'll see here are much smaller than what you saw at the Valley of Kings, but they are still worth checking out.
6. Visit The Karnak Temple Complex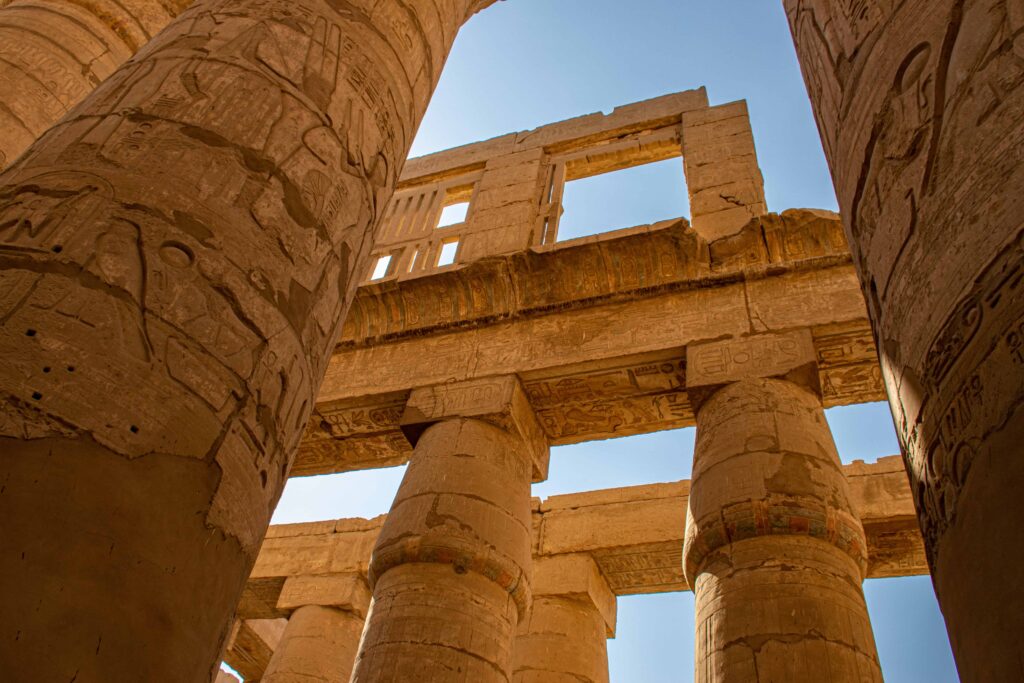 | | |
| --- | --- |
| WEBSITE | Karnak Temple Complex |
| LOCATION | Luxor, Luxor GovernorateEgypt |
| OPERATING HOURS | Open Daily from 7 AM – 5 PM |
After the pyramid of Giza, the Karnak Temple Complex is the second most visited site in the country. It is also the second-largest temple complex in the world after the Angkor Wat in Cambodia. Strolling along the avenue where the ram-headed sphinxes are found is the most favorite thing the tourists like to do.
7. Have A Felafel Sandwich In Cairo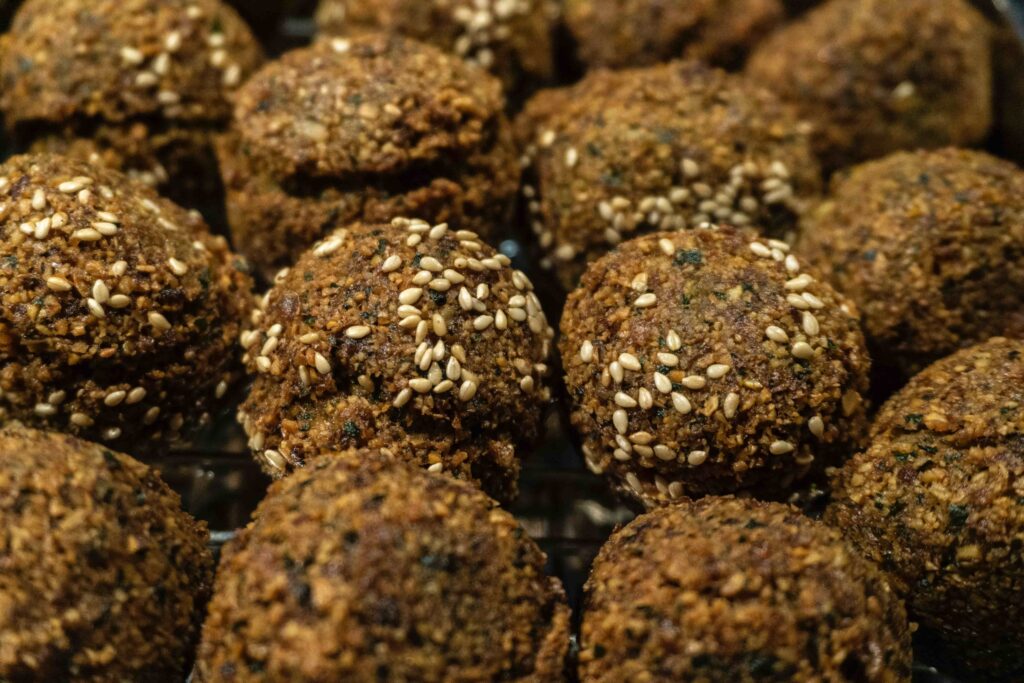 | | |
| --- | --- |
| WEBSITE | Felfela |
| LOCATION | Greater Cairo, Egypt |
| OPERATING HOURS | Open Daily from 9 AM – 12 AM |
There still might be a debate if falafel was initially born in Egypt, but one thing is for sure—there are endless delicious-looking falafel sandwiches available anywhere. And, it will be a fun experience for you to try out the Egyptian falafels.
It would be an excellent idea to find some time and go on a falafel sandwich date. You can go to Felefela, one of Cairo's iconic restaurants, for a fun and unique date experience.
8. Take A Tour Of The White Desert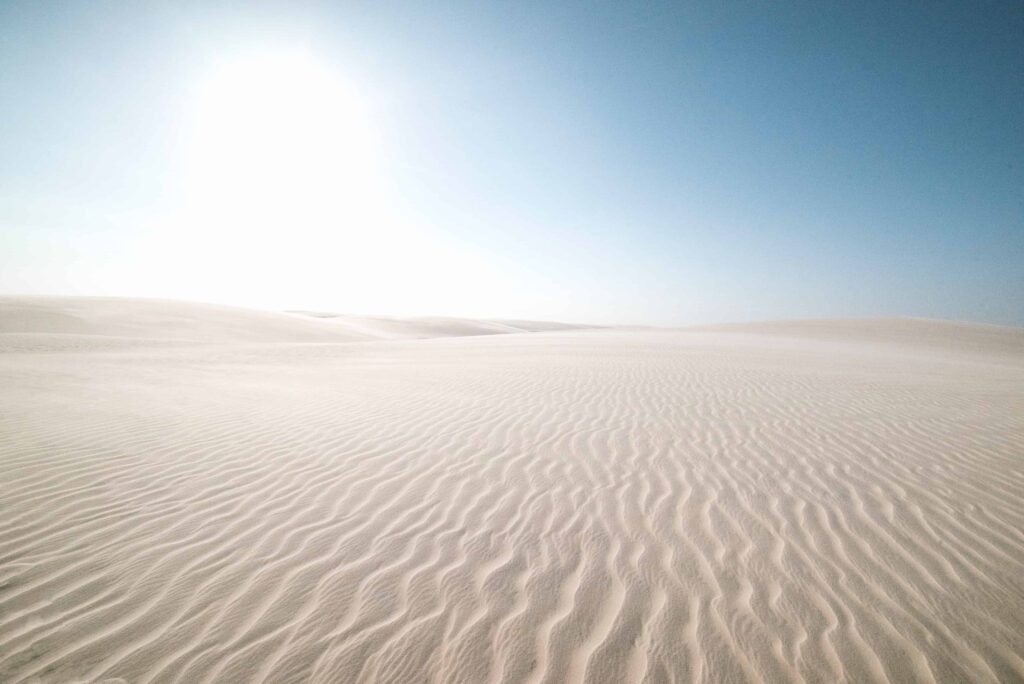 | | |
| --- | --- |
| WEBSITE | White Desert |
| LOCATION | Farafra, Egypt |
| OPERATING HOURS | Open Daily |
Do you want a park date, but you want it to be exceptional? Then, take your date on a stroll in the white desert of Egypt. It lies in the Bahariya desert and is one of the most distinctive natural landscapes in the world.
Plus, getting to the white desert is a piece of cake since the Bahariya Oasis is the most accessible oasis in the country.

9. Take A Day Trip to Aswan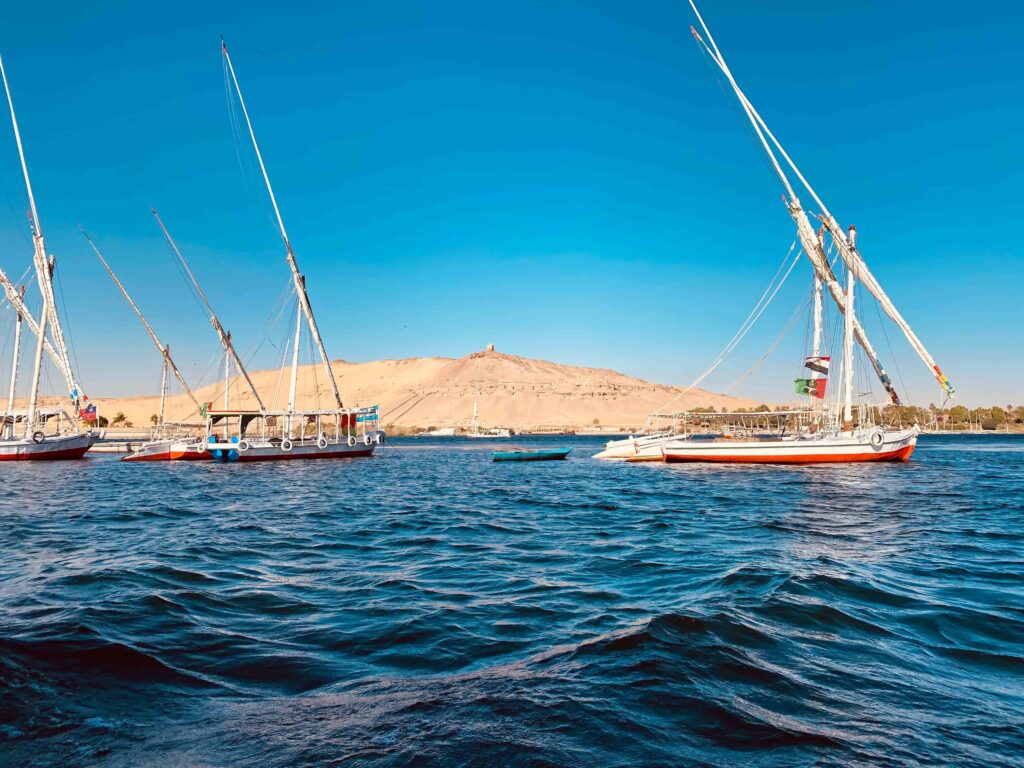 | | |
| --- | --- |
| LOCATION | East bank of the Nile River,Egypt |
| OPERATING HOURS | Open Daily |
Take your date to Aswan, Egypt's southernmost destination. It is most famous for its magnificent scenery of the Nile Valley. Other than that, it has Egypt's notable archeological sites.
The peaceful atmosphere of the town is what tourists love about Aswan. The all-year-round warm weather makes it the ideal destination if you want to spend some time under the sun.
10. Go Souvenir Shopping At Khan El-Khalili Market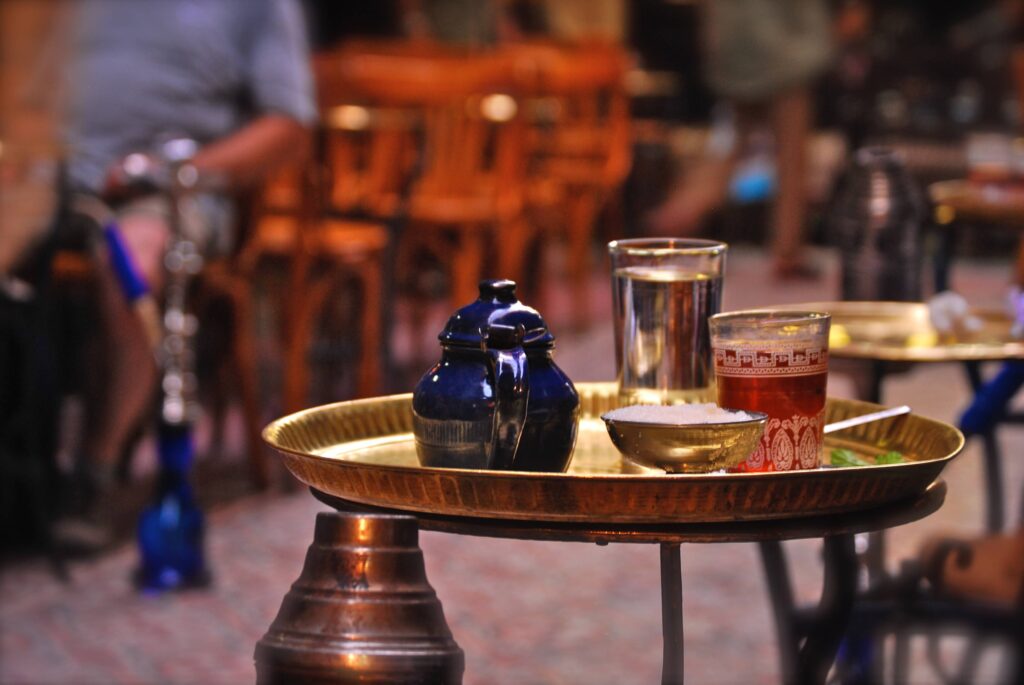 Traveling won't be complete without doing a bit of souvenir shopping. The Khan El-Khalili Bazaar in Cairo, Egypt, is a significant area for all cultural and economic ventures.
You can discover a variety of items to buy, from Egypt's authentic spices to handcrafted jewelry pieces. There are also tons of silverware, antique home decors like stained glass lamps.
After you finish shopping, you can take a sip of coffee. The area is lined with tons of old cafes. You'll be flooded with many cafe options that will confuse you with which one is the best to try out.
11. Cruise On The Nile River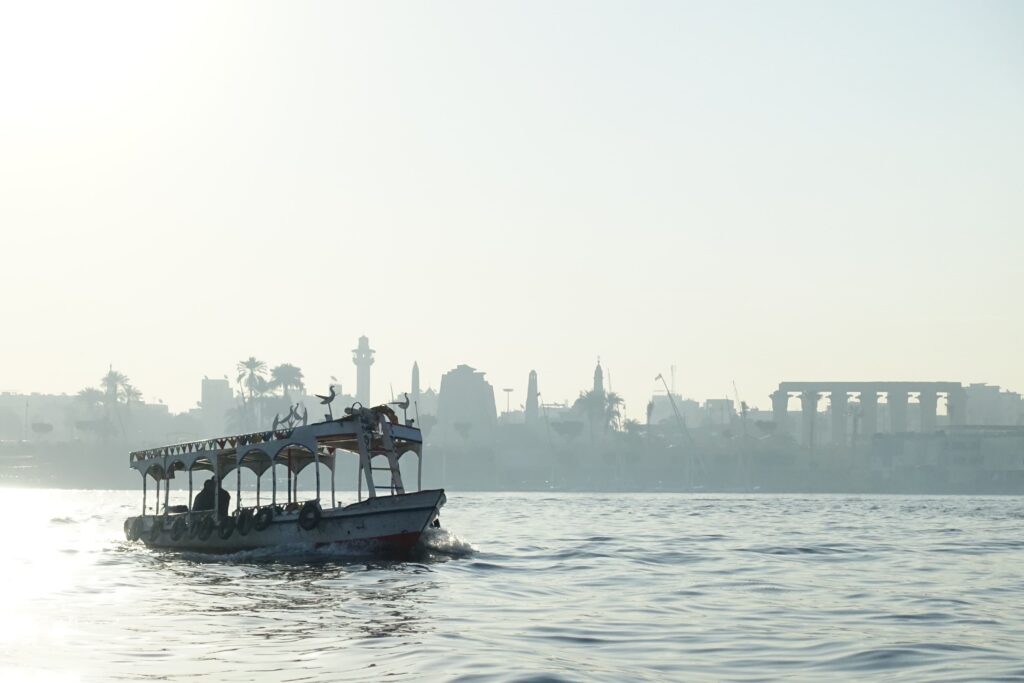 | | |
| --- | --- |
| LOCATION | Multiple cruises available |
| OPERATING HOURS | Open Daily |
You do not want to miss out on the splendors you'll see when cruising on the Nile River. Signing up for a river cruise on the world's longest river is unquestionably on everyone's bucket list when traveling the great country of Egypt.
There are tons of choices available for you. You can opt for more affordable steamships or be extravagant and try out the luxury cruisers. Furthermore, these river cruises are safe since there is complete protection from the Egyptian Authorities. All places along the Nile river cruise have high security.
12. Explore Alexandria's Beauty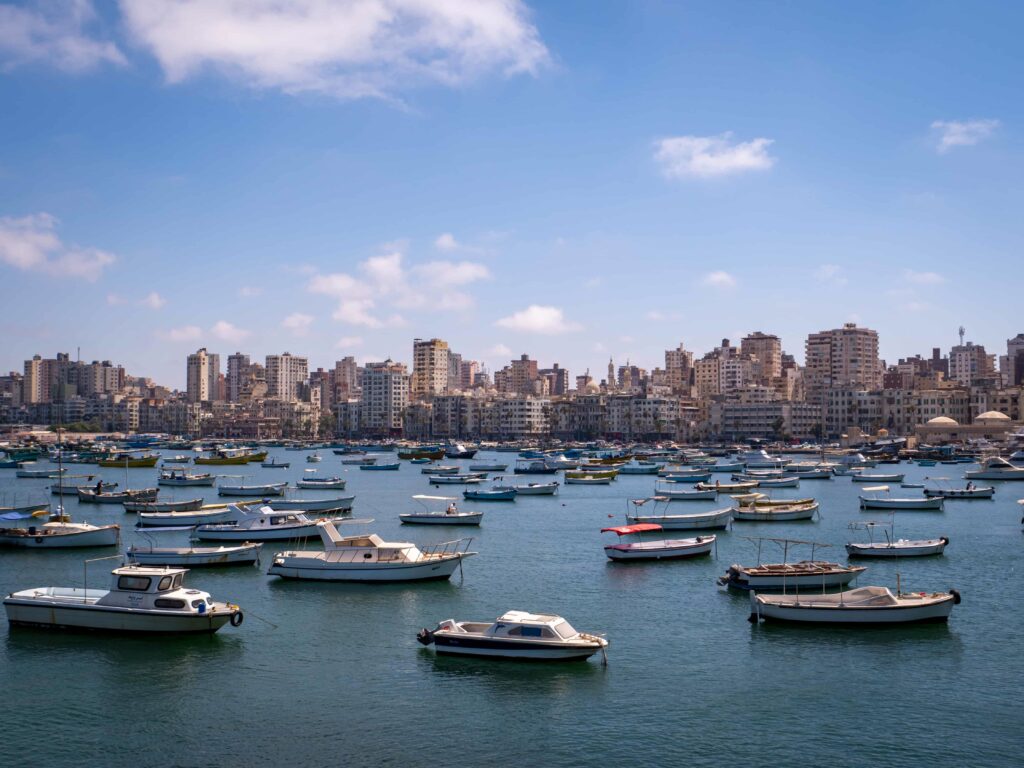 Alexandria may not be like Giza, where it is swamped with a lot of monuments. However, Alexandria also offers lots of remarkable antiquity. It is known for being the home to Phrros and the great lighthouse, which is also recognized as one of the seven wonders of the ancient world.
Besides that, it is also home to Bibliotheca Alexandrina, an ancient and important library in Egypt. It is also a cultural center, and it shows the wealth of the country.
13. Walk Around The Egyptian Museum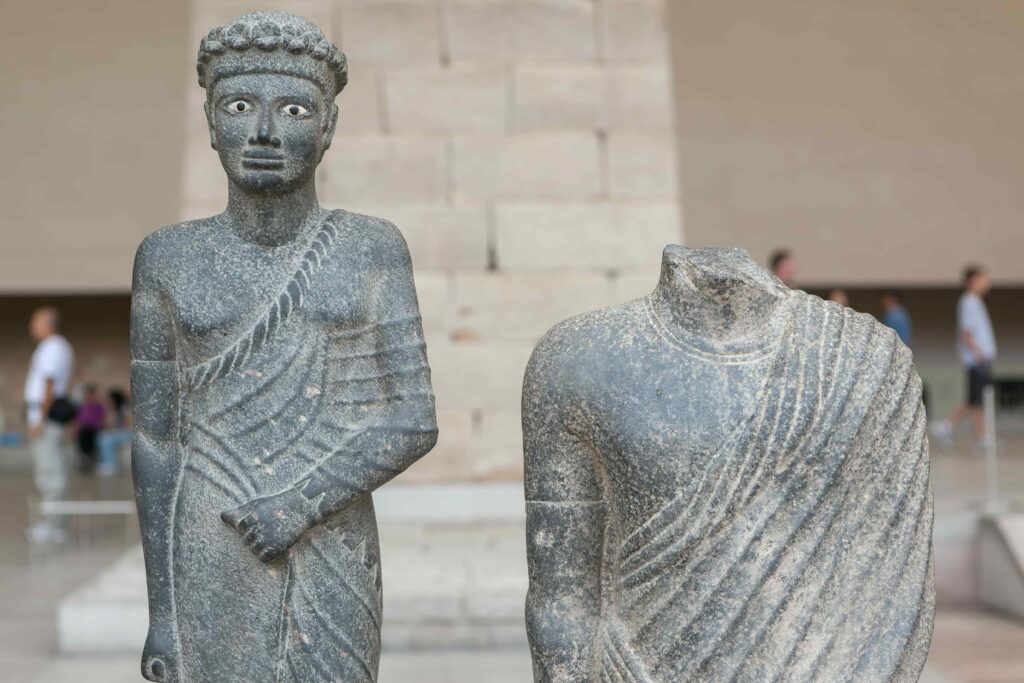 | | |
| --- | --- |
| WEBSITE | The Egyptian Museum |
| LOCATION | Downtown Cairo,Egypt |
| OPERATING HOURS | Open Daily from 9 AM – 5 PM |
Everyone knows that Egypt is a country with a rich history and culture, and its national museum houses a far-reaching collection of ancient Egyptian artifacts.
With the number of antiquities found in this museum, people say that taking a step into the museum is like boarding an exploration through time.
14. Indulge In Egyptian Cuisine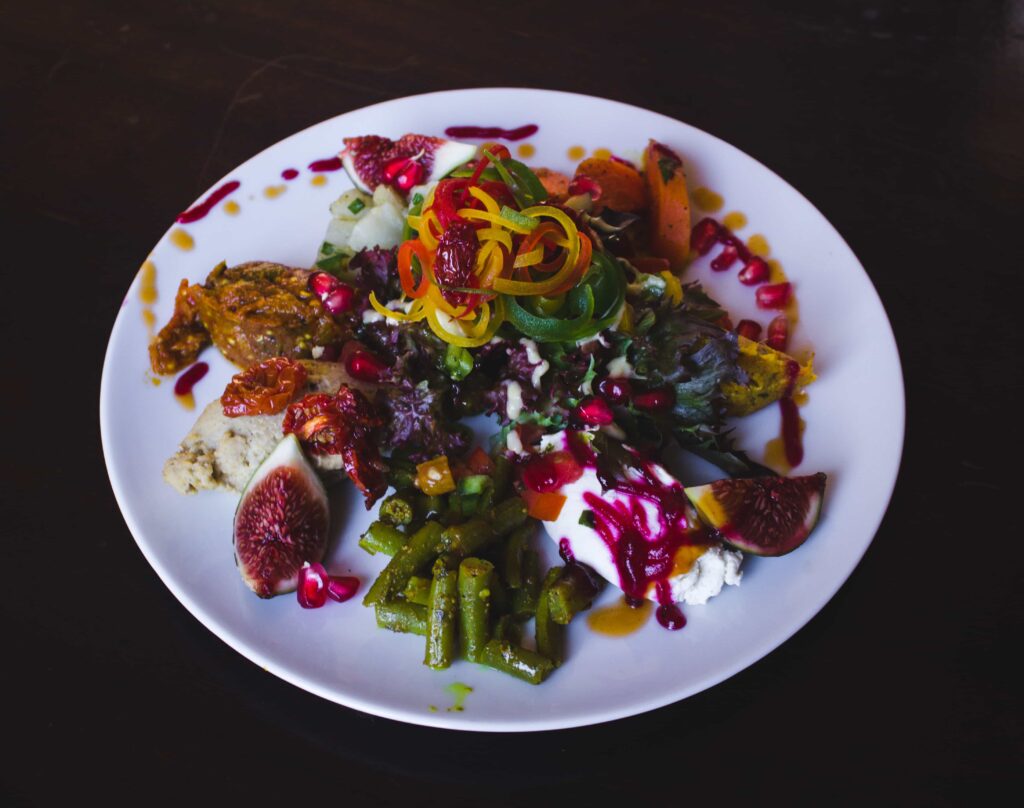 Egypt has an exciting cuisine that is based on Eastern Mediterranean dishes. You can savor food dishes like shawarma and kebabs anywhere you go.
For religious purposes, beef and lamb are the popular meats you'll encounter. Egyptian Cuisine generally revolves around those meats or around vegetables since many Egyptians are vegetarians. The main point is that Egyptian Cuisine is delicious, and everyone should try it at least once in their lives.

15. Scout Around The Desert Breath
| | |
| --- | --- |
| WEBSITE | Desert Breath |
| LOCATION | Hurghada, Red Sea Governorate Egypt |
| OPERATING HOURS | Open Daily |
If you have just visited the Red Sea, make sure your next stop is the Desert Breath. It is a land art installation that will take your breath away with the beautiful placement of the anthill-like sand cones.
It was completed in 1997. So, if you are interested in visiting an Egyptian masterpiece that is not-so-ancient, this modern construction piece should be on your list.
16. Tour The Black Desert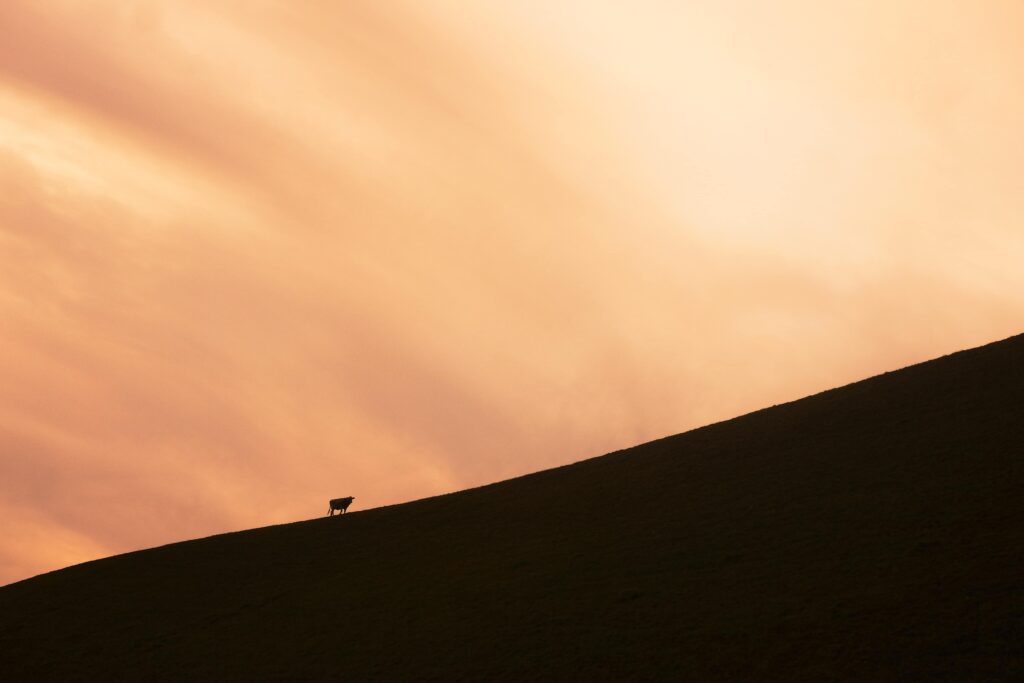 | | |
| --- | --- |
| WEBSITE | Black Desert |
| LOCATION | Western Egypt |
| OPERATING HOURS | Open Daily |
If you want to be enchanted by the beauty of a natural formation of sand, the black desert should be one of your stops. You can witness an astounding layer of black powder covering the mountains and highlands in the black desert region. These coverings make the land formations look like they are wearing black hats and robes.
When you go to the edge of the black desert region, you can see black volcanic hills that give the whole area a mesmerizing view of sunrises and sunsets. So, if you happen to visit at those specific times of the day, you can anticipate having a picture of its marvelous scenery.
17. Observe The Wildlife Along The Nile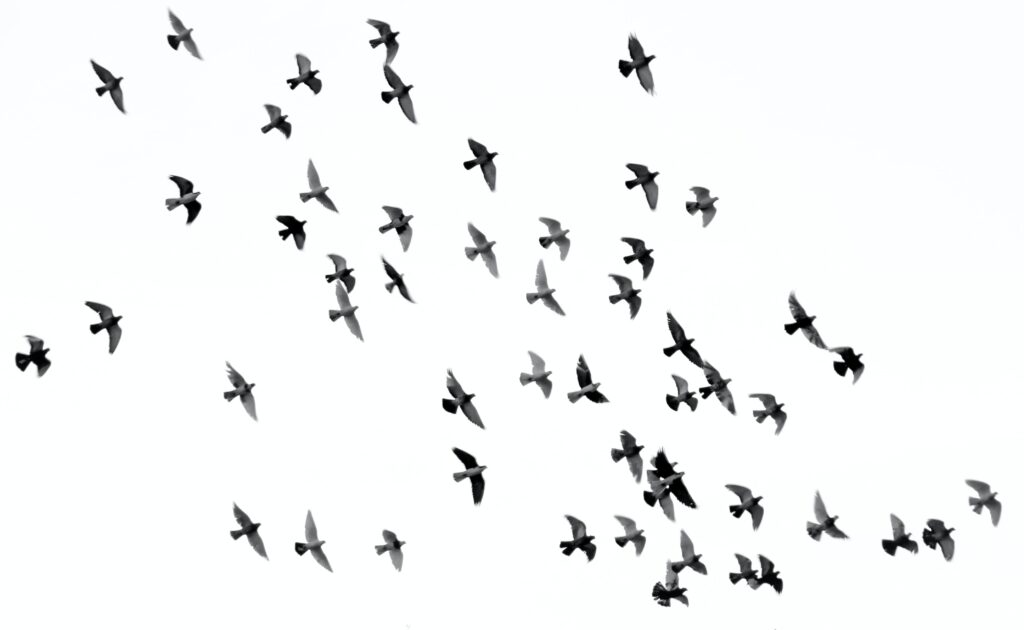 Egypt is a unique country with various climates. For this reason, Egypt has an extensively vast selection of wildlife. And of course, you can find almost everything along the Nile River. There are many species of birds that call the famous river their home. And, you can also catch a glimpse of the Nile crocodiles by joining a boat tour.
18. Explore The Magnificent Cairo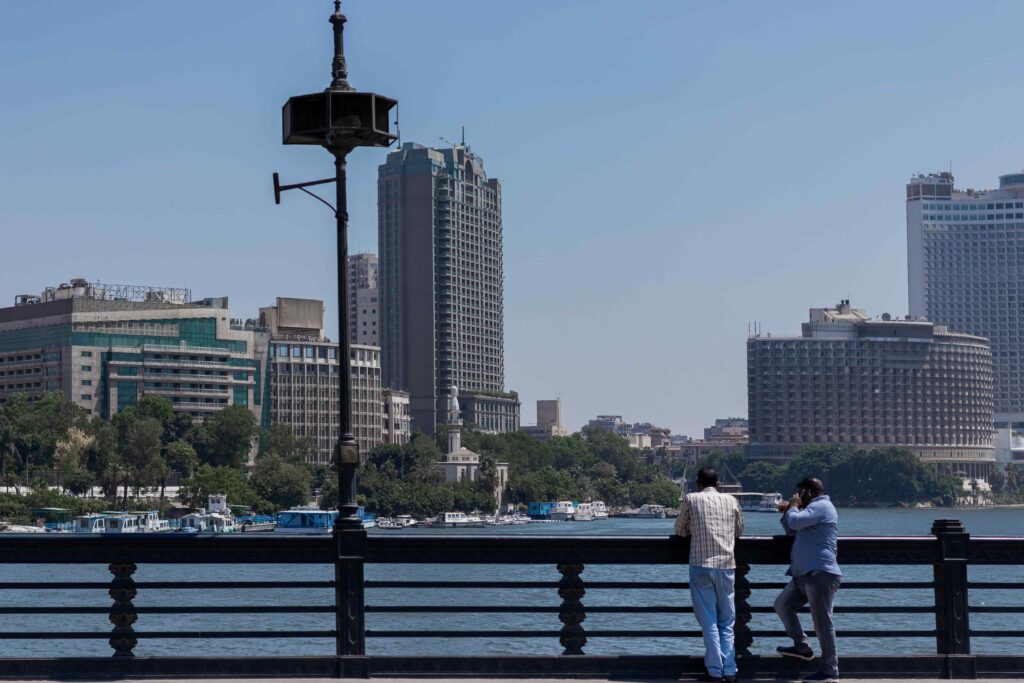 You might need a multiday day tour to explore Egypt's capital city. It is one of the largest cities in Africa, and it stands on the banks of the Nile River.
Cairo is not only the center of the largest metropolitan area in the entire African continent, but it is also at the core of Egypt's history. It is the home of extensive Islamic historical architecture. This means you will be able to see the exquisite Mosques such as the Mosque of Muhammad Ali, the Masjid Al-Hakim, and more.
19. Visit Egypt's Luxurious Resorts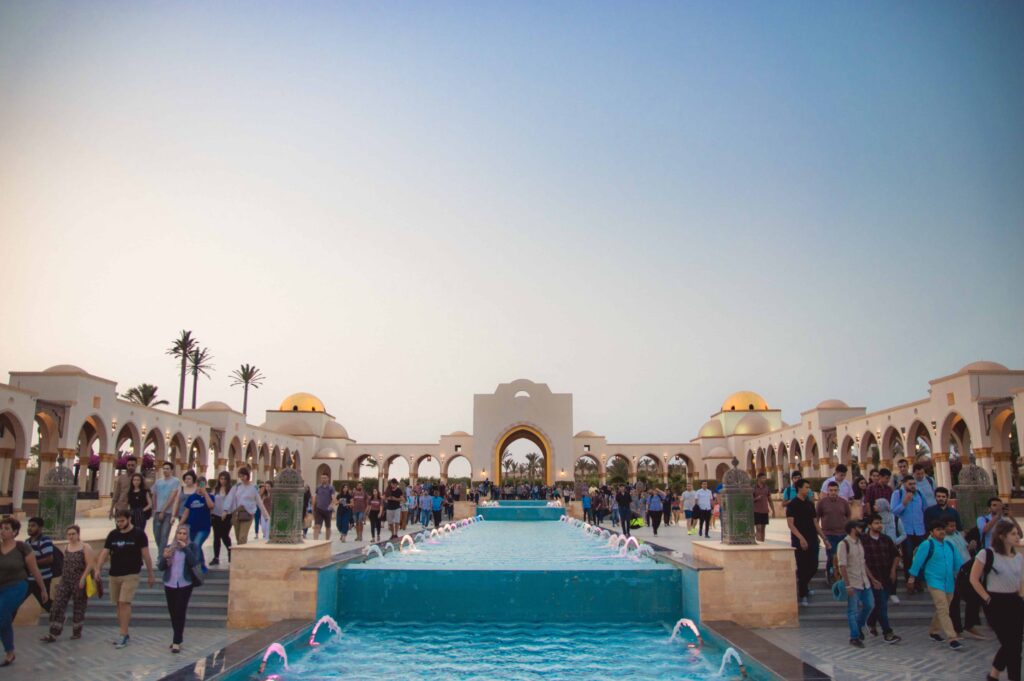 Most of the world doesn't always see the assortment of luxurious and fun-filled resorts in the Red Sea area. Two of the great and famous resort town choices that put everyone else to shame are the Sharm el-Sheikh and the Hurghada. These two are quite similar, but there are some distinctions you want to take note of. Or you can make your life easier and experience the beach life in these two places.
Let's talk first about Hurghada Resort town, which is a popular destination near the Red Sea. It has three-star to five-star hotels that line on the beach shores. It has always been a popular destination for the Europeans, especially in the winter season when people miss the sun. There are also tons of activities to try, such as scuba diving, windsurfing, and even swimming with the dolphins.
Next is the Sharm El-Sheikh, another Egyptian resort town between the Sinai Peninsula and the Red Sea. It's identified for its sandy beaches, clear waters, and majestic coral reefs.
The feature that draws people to Sharm El-Sheikh is its well-managed sandy beaches. More than that, many well-landscaped hotel gardens are truly enthralling to look at.
20. Explore Abydos And Dendera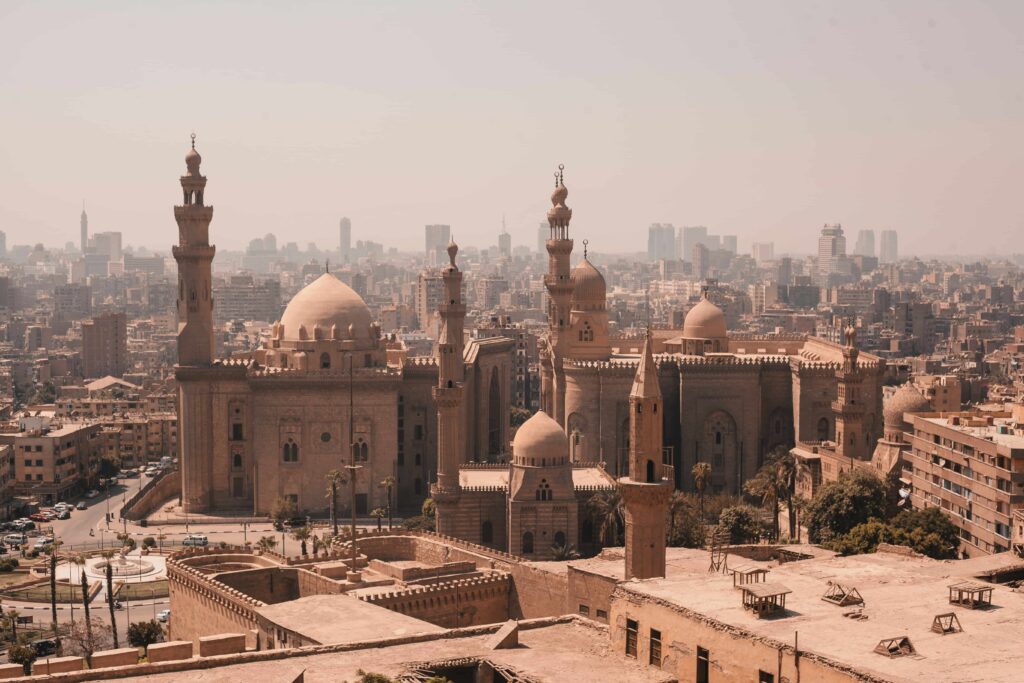 | | |
| --- | --- |
| LOCATION | North of Luxor |
| OPERATING HOURS | Open Daily |
Once you have finished monument and temple-hopping at the west bank of Luxor, where the temple of Karnak and the valley of kings and queens sits, you can head to Abydos and Dendera. If you go north of Luxor, you'll find two of the well-preserved temple complexes in Egypt.
Abydos is the house of the temple of Seti, while Dendera is where the historic Hathor Temple dwells. The best thing about these places is that they are not on the main tourist path, this means you can see a smaller crowd of people.
Egypt is definitely a magical place to enjoy with the right person, so if you need help when it comes to tips and tricks for dating, TrulyAfrican has your back. Get some helpful guidance for African dating through its blog articles. Or, if you are still on a hunt in finding the person for you, you can sign up on TrulyAfrican and get to know African singles. Go now!