Nigerian Dating Guide for Total Online Dating Beginners
If you're traveling around Nigeria and enjoying the wild reserve, why not look for a companion to hang around with Nigerian dating? Online dating in Nigeria can be fun! Imagine strolling around Ngel Nyaki Forest Reserve with a special someone on a Saturday afternoon, or grabbing breakfast at the Café Chrysalis on a calm Sunday morning.
We understand that finding your special someone can be tough and you feel like you'll be single forever. But that is not a reason to give up! Everyone is bound to meet their special someone sooner or later. If you're in Nigeria, then you're on the right page! We'll walk you through the steps on Nigerian Dating, and how to start online dating in Nigeria.
Online Dating in Nigeria
With the high use of technology, meeting with other people has just been made easier! Imagine how convenient it is to meet your special someone just by browsing for other people on the internet?
With a smartphone and internet connection, it's easier to look for a romantic partner at the comforts of your home these days. You just need a captivating profile to begin with, which means you'll need a reputable app like TrulyAfrican to begin making a profile. Only then you can start browsing for potential romantic partners around Nigeria.
Online dating platforms like TrulyAfrican are easy to use, you just need to download the application on your mobile phone's App Store or PlayStore. Or you can just go to the website and sign up for an account using your email address. Once you're signed up, you can then create a captivating profile, then your location will be automatically set and TrulyAfrican will show you a couple of potential partners based on your match preferences.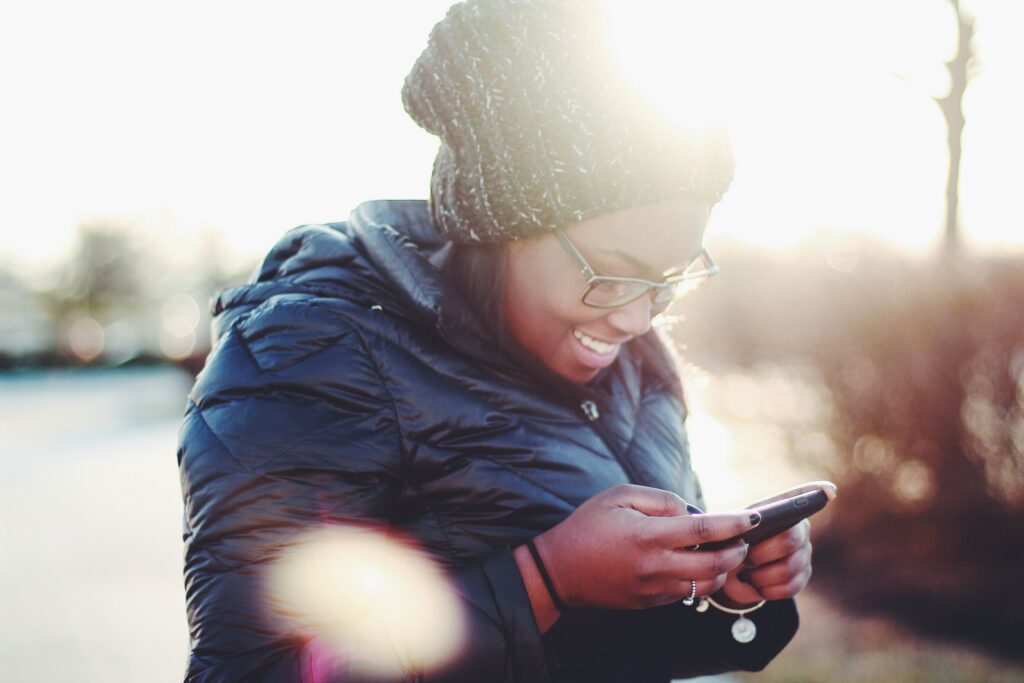 Creating a Captivating Profile
One thing to make sure of when online dating in Nigeria is to create a captivating profile so that other people will find your profile interesting and attractive. A captivating profile consists of your basic information, interesting things about you, your hobbies, and most importantly, photos of you! A captivating profile is essential to Nigerian dating because this will most likely be a conversation starter for you and your potential partner.
Before we create a captivating profile, we need to make sure that you have a smartphone and an internet connection. These are important to creating a captivating profile when signing up for online dating platforms like TrulyAfrican. Launch the browser on your smartphone or laptop and go to TrulyAfrican. On the TrulyAfrican website, click on the "Login Here" button. Since you're a new user and you don't have an account yet, click on the "Create an account" button and enter your basic information and details.
Constructing Your Online Dating Profile
Signing up for an account is just the first step to exploring online dating in Nigeria. It is essential to complete your profile after you sign up for an account with TrulyAfrican because that will be shown to other users around your area especially if they are also interested in Nigerian dating.
Step One
To complete your profile, you'll need to come up with a unique profile name. A profile name can be your First name, your call name, or you can also just use an alias or a pen name. Once you're done entering the profile name, just follow through the next steps and enter your age, select your country, and then click on Save.
But that is just the first part of constructing your online dating profile where you complete the basic information like your name, age, and the country or address you're living in.
Step Two
The second phase to creating your profile is to show off your profile photo. Allowing other people to see what you look like in real life will gain their trust and interest. You can add a simple yet captivating headshot profile photo of yourself so that your potential partner will be interested in you. Kindly note that when you upload a photo in TrulyAfrican, there are guidelines that you need to follow, so kindly make sure that you follow these guidelines. Once you've uploaded your profile photo, just click on Save.
Step Three
After uploading your profile photo, we can then move to the third phase of constructing your online dating profile. When online dating in Nigeria, you'll need to attract your potential partner with a tagline! A tagline is a catchphrase that you add to your profile as if you're advertising yourself. Online dating is just like online shopping, to have buyers you'll need to attract them with a tagline. You have to sell yourself out there to be able to find your one true match! And I don't mean to sell yourself in a bad way, what I mean is that you need to impress potential partners around your area, and to do that, you'll need to add a tagline to your profile for impressions. A short quotation or a line from a movie will do!
And that's it! We have completed the three phases of constructing your online dating profile in TrulyAfrican. But these are only the initial steps to creating a captivating profile. To truly attract and get the attention of people who are interested in Nigerian dating, we'll need to make sure that your profile is eye-catching! An eye-catching profile includes a short and interesting description about yourself, your hobbies and interests, and a rundown description of what you're looking for in TrulyAfrican. Are you looking for a long term relationship? Or a Saturday night hang out buddy? Let them know!

Make your profile stand out
Online dating in Nigeria can be tough and that is why we need to make your profile stand out. You're not the only one looking for potential partners in TrulyAfrican, so you need to make sure that your eye-catching profile is noticeable by other users.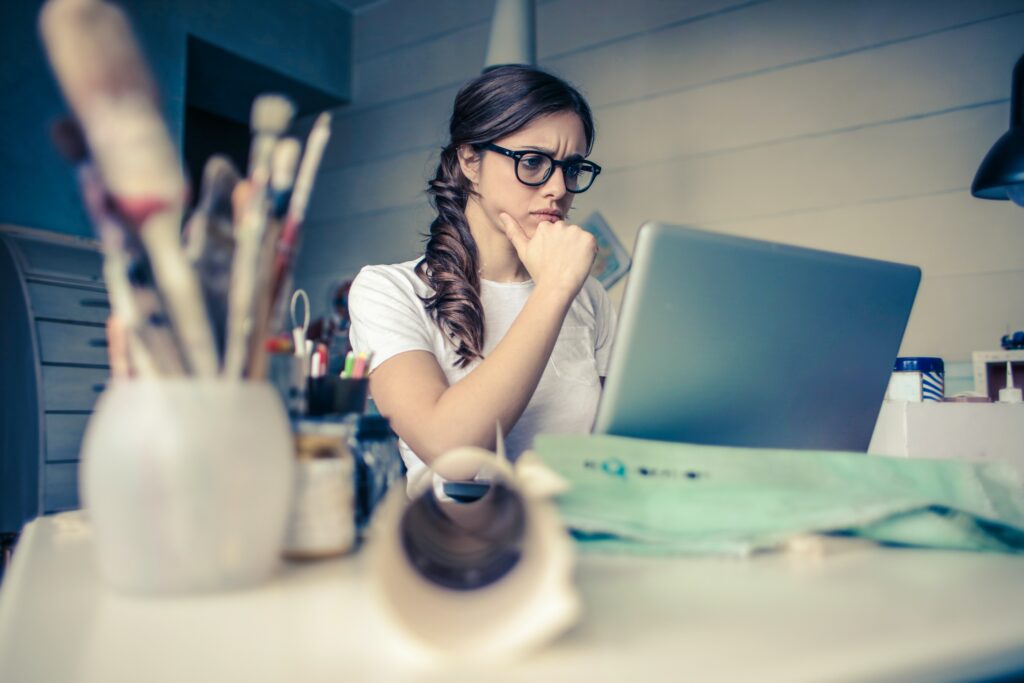 Introduce yourself
To begin with, you can add a brief description of who you are, what you do for fun, or what hobbies do you like to do in your free time. To make it more interesting, you can also add two truths and one lie to your profile to kick start a conversation!
Adding your profile information is one of the key steps in making your profile stand out to other users. A few interesting things about you will catch the attention of potential partners because they would be keen on getting to know more about you! And who knows? You may even share the same hobbies and interests and little do you know, you're already getting to know them a little better as well, or you're probably hitting it off on a first date night!
With TrulyAfrican, not only can you add a brief description of yourself, but you can also add detailed information about yourself like your height, weight, body type, and hair color. If you want to get a greater chance of matching with potential partners, it's best to fill out this detailed information as well! TrulyAfrican will use this detailed information to match with other people's match preferences around Nigeria. And yes, you can also add your match preference!
If you like your potential partner to be 5'11" with brown hair and brown eyes, add it up to your profile so that TrulyAfrican can match you with people around your area with these details! It's exciting to see which one will be your perfect match when there's a lot of people to choose from. But don't worry! It's always good to communicate with a lot of people so that you can narrow it down to yourself to the one you truly like.
What are you looking for in a match?
It is important to let them know what you're looking for in a match. You can't assume that the person you matched with has the same intentions as you. You can be looking for a long term relationship, and the person that you matched with could only be looking for a one night stand. And we can't avoid that!
That is why it is best to know what you're looking for first hand. Either you're looking for a relationship that will work out in the long run, or just someone you'd like to hang out with for a short time, let them know! It's always good to know that both of your intentions are a match rather than keeping it one-sided. If you keep it one-sided, chances are you'll be having constant arguments, and that is not good in a relationship.
Ask yourself what you're looking for, let your potential partners know, and see where you can go with it. Have fun and live in the moment!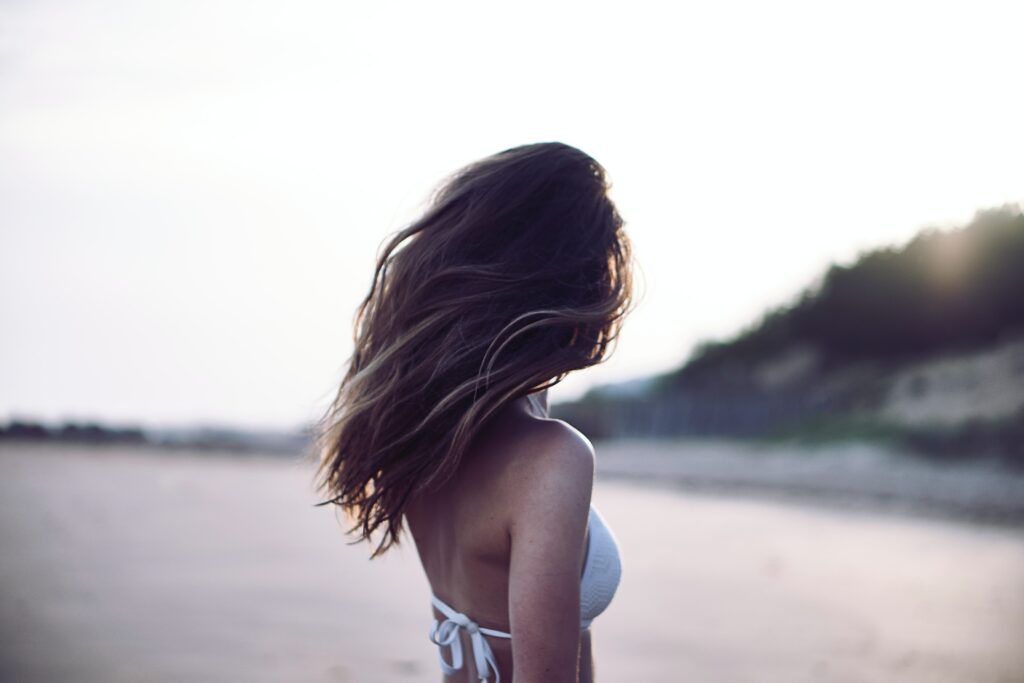 Upload more photos of you
Let potential partners see your true beauty! One of TrulyAfrican's features is that you can upload more photos of yourself to your profile. Adding more photos to your profile is essential to making your profile stand out to potential partners who are interested in Nigerian dating. If you don't know what photos to upload, worry no more because we'll help you with that!
The first photo to upload is a clear headshot photo. A headshot photo emphasizes an inviting yet natural beauty of yourself. It's good to take a selfie, but it's better if a best friend of yours or a professional photographer can take this headshot photo of you. The reason for this is because when taking selfies, the tendency is that the angle of your headshot photo is a little shaken off. When taking a headshot photo from someone else's point of view, you get a better chance of a perfect angle and a clear photo that emphasizes your facial features. Headshot photos will make your eyes sparkle and make your smile inviting. So, look straight into the camera and show off your most natural smile. Don't overdo it though! Just make it simple, and elegant. Now that's a perfect headshot photo!
The next photo that you need to upload is your lifestyle photo. Flaunt your lifestyle and potential partners will be lining up to get to know you! Lifestyle photos are the photos of your hobbies and interests that you'll be showing when online dating in Nigeria. Most people love an outgoing and well-influenced partner. Other people also love a homebody and a bookworm. So it's good to show off your hobbies! Whether it's a photo of you from a beach trip in Addington, or a photo of you enjoying your book with a cup of coffee in the morning. This will start a conversation for potential partners especially to those who have similar interests as you!
Secure your profile
Verifying your profile is a way to secure your online dating experience especially when you're exploring online dating in Nigeria. TrulyAfrican's goal is not only to help you find your perfect match, but we also value your security and safety. Spam accounts are present in most online dating sites, this is why we make sure to avoid these spam accounts.
With TrulyAfrican, we offer a few verification methods that you can use, whichever you're more comfortable with using. You can verify your account by linking your Facebook account, using your camera, via an SMS, or with a valid government ID. With profile verification, we can assure our clients of the trust and security in our platform. We also make sure that the information you provided is secured.
Start your Nigerian dating journey!
Now that you're all set, you can start your Nigerian dating journey! Start browsing other users in TrulyAfrican. And if someone catches your attention, send them an interest, and start getting to know each other. Meeting with them virtually through a video call is also an option within TrulyAfrican. Good luck with finding your perfect match!