Dating Gambian Singles: 7 Tips To Find Love
The Gambia, as most would refer, is the smallest country in Africa. Its total population as of 2019, is 2,234,954. This data is according to the latest United Nations estimates. That is still a large number, which means there's still a high chance you can find love dating Gambian singles in this little African country.
Dating is normal for the Gambian people, and they even start doing it in their teens. Gambia dating is prevalent in the urban areas, either done directly or indirectly. Dating in rural areas is more controlled because communities are quite small.
So, you want to find the love of your life in the Gambia? Let's know some things first about Gambians. TrulyAfrican, one of the leading and biggest Gambia dating sites in the internet world, has just what you need. Because going to war unequipped with the right weapon is and will always be a foolish move for any person.
Related Article: A Man's Guide to Dating in Africa
Getting to Know Gambian Women
The Gambia is frequently referred to as the Smiling Coast of Africa. The reason is that Gambian locals are naturally pleasant and polite. Not to mention their fondness of meeting new people regardless of where they come from. The Gambia has transformed into a popular tourist destination and a great place for love.
The very reason for this is because of the attractive and available Gambian women. We're not talking merely about their physical attributes, but also their inner traits that outshine their beauty. What's beauty if the soul is ugly, right?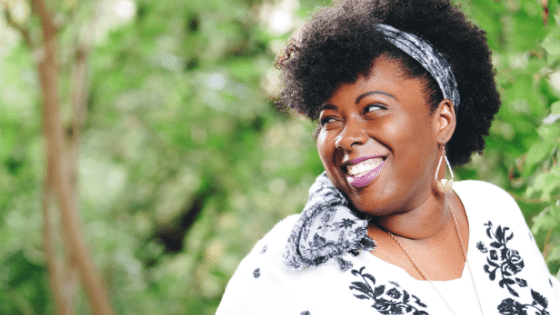 Gambians tend to be the most loving and caring people you will meet. They give their loved ones with every amount of love and care in their hearts. Just ask the blessed people in TrulyAfrican who have dated and are still dating Gambian singles. They will vouch for everything you've just read.
Keep in mind that you will have better chances and choices by dating the ones living in the capital city of Banjul. The Gambian singles in this city have higher living standards and are more open to dating foreigners compared to singles in the countryside.
Dating Gambian singles in Banjul poses minimal risk of you getting entangled with marriage swindlers or scammers. Their only focus is to find a quick ticket out of poverty.
Being with a Gambian means you're assured of having a good person to love and cherish.
Related Article: Characteristics of an African Woman that You Need to Know
7 Tips to Find Gambian Love
Now that you know what Gambians are like, it's time to learn seven essential tips to take your Gambia dating a notch higher.
1. Be Open to Love
Yes, it sounds corny to you, but in life, you do have to be open to love. Why would you not be? Love is why you care for someone, for your family, and friends. Words can't quite explain what it truly means. But to sum it all up, love is the most magnificent feeling in the world. To love and be loved by someone makes one's life fulfilling.
Gambians are yearning for love and affection. Just be open with it, and you never know, dating Gambian singles will bring to you the best days of your life.
2. Build Self-Confidence
It's only when you start to believe in yourself that you can build self-confidence. This is the right time to have a strong sense of self-belief that you have something to offer to your Gambian match.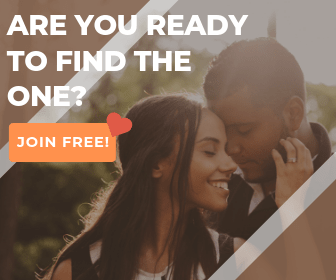 Try practicing your speaking skills, then apply it to anyone around you until you get the hang of it. Also, every man should always follow proper grooming as this boosts a person's self-esteem. It doesn't only attract the best Gambian singles out there, but it makes you feel sure of yourself, which helps you boost your self-confidence.
3. Put Yourself Out There
By way of online dating websites! People looking for and who found love in different parts of the world strongly consider/suggest using an online dating website. Fortunately, for you who are currently reading this, you're already in one of the most reputable Gambia dating sites you can find.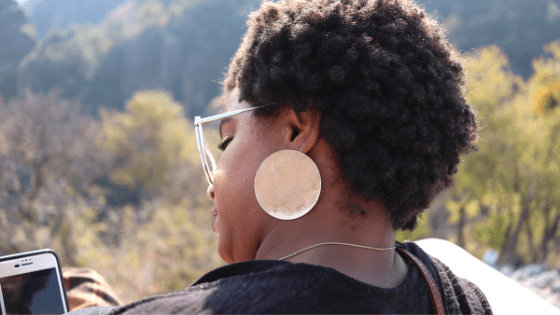 TrulyAfrican is a great avenue to put yourself out in the dating world, and you can quickly sign up for free in just about 5 minutes. By signing up for TrulyAfrican, you will now have an online dating profile where you can best describe who you are and what you're looking for in a Gambian match.
Related Article: How To Set Up A Cool Online Dating Profile
4. Know What You Need
Before jumping into a serious relationship, you should initially know what you need in a life partner.
Knowing the qualities you want and need from a person you are willing to spend the rest of your life with will surely spare you time, effort, and unnecessary heartbreaks. One should think beyond the physical characteristics you desire for your match.
Start considering the intangibles like her personality, beliefs, lifestyle, and choosing who best complements you generally in life.
5. Know Your End Goals
If you are a person of respect and ambition, with set goals in life and work hard consistently, pat yourself on the back. This quality lets a person conclude that you're a person worth trusting.
They will have the feeling of security that you are capable of going the distance and raising a family. She will deem the man who is worthy of their time and love. Also, the secret to having a healthy and long-lasting relationship is to have goals in life, individually and shared ones.
6. Timing is Important
You can't control time, but you can do something successfully with the right timing.
One aspect some tend to forget is the state they're currently at. You may be the most available person out there, and you meet this Gambian single you think is your ideal partner. But what you might not yet realize is they're going through some stuff, or is in a current relationship or married, or is still recovering from a recent breakup. That's why having perfect timing is essential.