Meet Ghanaian Singles in 3 Easy Steps
The fact that Ghana not only has awesome tourist spots, the Ghanaian people are also one of the most beautiful in Africa. When you want to meet and date singles from Ghana, you'd have to know that Ghanaians are unique in their own ways.
They are:
God-fearing
Fluent English speakers
Into spicy food
You might be wondering if you can really meet Ghanaian singles with just 3 steps.
Yes, that's right!
The 3 crucial steps to meet singles and here they are:
1. Know where to look for Ghana singles seeking love & relationships
Aside from the obvious answer to the question..
Where can I meet Ghanaian singles?
When you should be asking the question..
Where do I meet Ghanaian singles who are looking for love and are interested in dating?
Luckily for you, we've narrowed it down to two of the best places to meet and date single Ghanaians.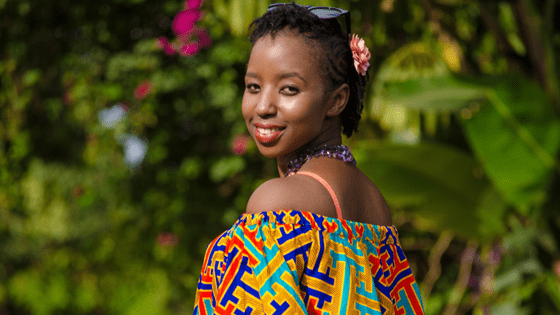 Accra
As the capital city of Ghana with more than 1.5M people, it is a great place to look for independent and urbanized singles as long as you know where in Accra to look for ideal matches.
So where can I look for them?
The Best Bars & Clubs
There are several good bars and clubs in Accra, but the best ones that stood out are:
One2One Bar at the Mövenpick Hotel
Rockstone's Office
Firely Lounge Bar
Carbon
When you do meet singles in bars and clubs, make sure they really are single, you're polite, and sober enough to make up a good conversation.
Malls
Public places are a great option to meet singles of all ages and personalities. Another place in Accra to meet Ghana singles are malls. Here is a list of the best ones.
Marina Mall
A & C Shopping Centre
Accra Mall
Junction Mall
The Ghana singles you'll meet here are either shopping, hanging out with their girlfriends, and spending time at coffee shops either studying or reading a book.
The Beach
Not just any beach. But the Labadi Beach.
Who wouldn't want to see sexy Ghanaian singles wearing bathing suits and having the time of their lives while strolling around the beach? What's more, you can introduce yourself to them, talk to them, and if all goes well, you can take them out for a date.
While in Labadi Beach, you could see people on all colors. From local Ghanaians to tourists from around the world.
Or if you want to take a special Ghanaian out on a date, take them to Ladera Beach.
Join this African dating site with singles in Ghana
If you find going to Ghana a little bit of a hassle or expensive, there is another way for you to meet singles and that is through a Ghana dating site like TrulyAfrican.
Using TrulyAfrican to meet singles all over Africa is as easy as 1-2-3. In there, you can meet singles not only from Accra, but also from Kumasi, Sekondi-Takoradi, Cape Coast, Tamale, Tema, Obuasi, Sunyani, and many others.
This is an even greater and more convenient way to meet Ghanaian singles looking for marriage.
Related Article: The Best Place To Meet African Singles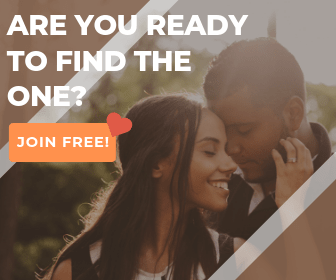 2. Know what you're looking for
Before you actually look out for your ideal partner, look into yourself first and figure out what relationship you want.
Are you looking for a serious relationship?
A casual one?
Or maybe you're looking for someone to marry?
Once you've determined that, it will be easier for you to meet Ghana singles because you can only focus on people who are also looking for the same relationship as you.
If you're dating online, you can see your match probability with other users on TrulyAfrican. In there, you will see if you match their preferences or if they match yours. An overall match percentage will also be there.
Dating is hard in its self. But don't make it any harder for you to find compatible matches just because you're confused with your relationship goals.
Related Article: Characteristics of an African Woman that You Need to Know
3. Know your commitment level
As what Global Seducer said on his blog about dating Ghanaian singles:
"Ghanaian women are looking for marriage. Period."
When Ghanaians date, they date with marriage in mind. They believe in the idea of love so they'll never stop looking for someone who they think is marriage material.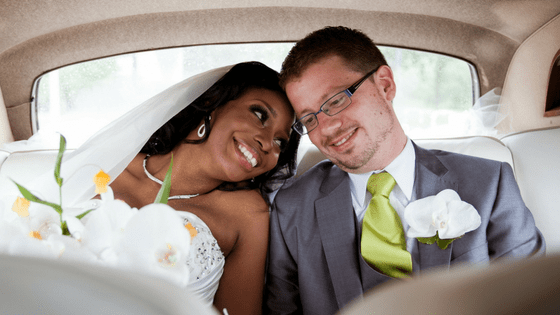 This goes back to the previous topic that we talked about. You've got to know what type of relationship you're looking for. If you're not yet ready for a serious one, then dating Ghanaian singles might not be the best option for you. But if you're looking to settle down, reach out to beautiful Ghanaian singles and prove to them that you're the ideal match they've been waiting for.
The Takeaway
Did this article make you want to meet Ghanaian singles women and men all the more? With their caring nature, religious values, and commitment to finding their ideal match, they are the perfect match for anyone who's looking to settle down.
Whether you decide to meet singles in Accra or on Ghanaian dating sites, you'd still have to figure out the type of relationship you want and the level of commitment that you can provide in the relationship first.