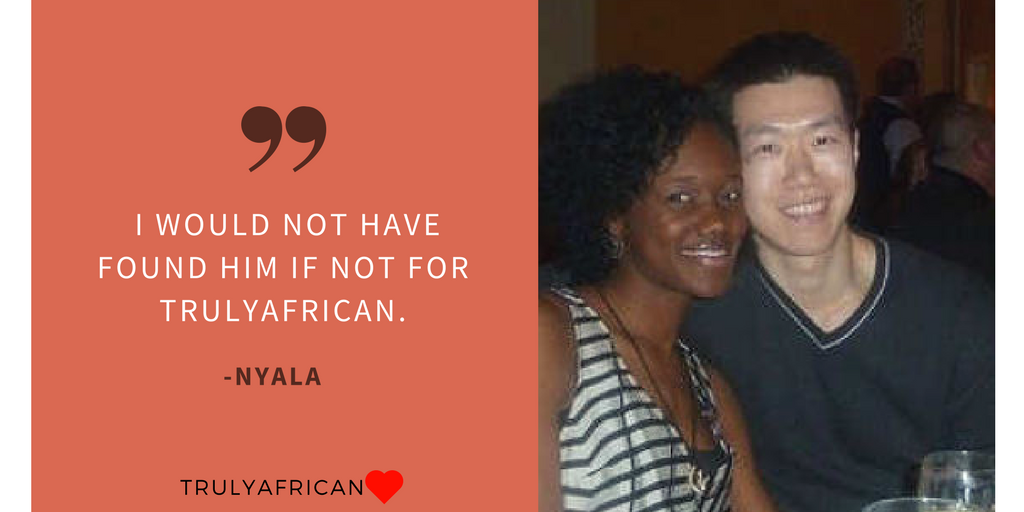 This article is based on Nyala's story on which she proudly shared on TrulyAfrican.
When Nyala joined TrulyAfrican in 2010, she met Taka. She described him as genuine, kind, and a charming man. Here's a part of the message she sent:
"I was worried that he won't notice me because I'm black and he's Asian but he said it didn't bother him one bit. He fell in love with me despite the fact that we have different nationalities. He went to visit me in my country and we've been together ever since. To be honest, he is the greatest man I've ever met and I have never been happier in my life. Thank you TrulyAfrican!"
- Nyala
That time when you're almost ready to give up on love, that's when it arrives. All you have to do is just be patient. It will come at the right time and at the right place. With Nyala and Taka's story, be inspired and sign up on TrulyAfrican now to end your search for love.