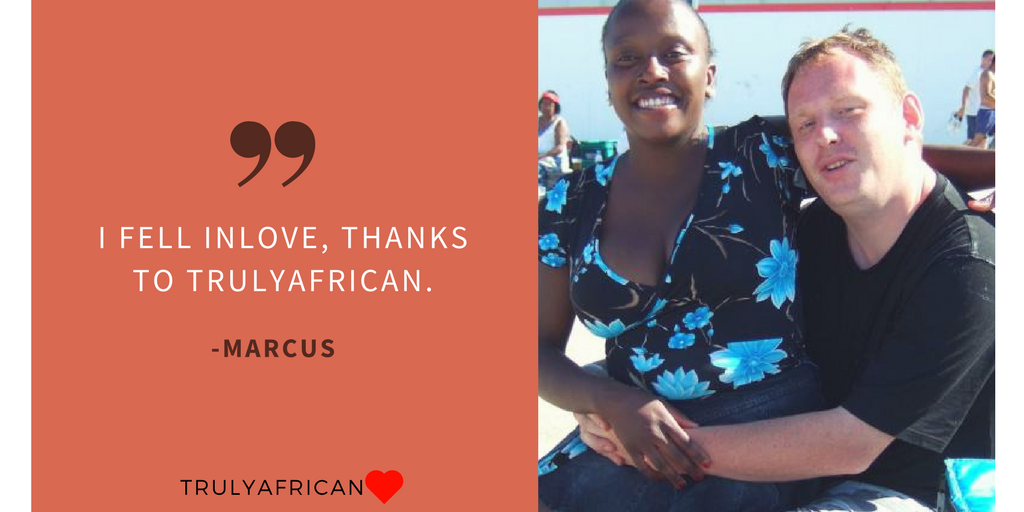 This article is based on Marcus's story on which he proudly shared on TrulyAfrican.
Marcus was not a believer in online dating. He thought of it as a waste of time and money. But he found Zula on TrulyAfrican. Here is a section of Marcus' story:
"I was once a non-believer in online dating sites. But then I decided to give it a try. At first I was very reluctant to talk to anyone. All I did was browse profiles. While I was browsing, a girl caught my eye and I decided to contact her. I knew that her country was very far but I visited her anyway. I stayed in Nigeria for three weeks with her and I had the time of my life. She turned me into a better version of myself. Thanks to TrulyAfrican!"
- Marcus
Inspired with Marcus and Zula's love story? Find your match in TrulyAfrican and start your journey towards happiness.